Reported By Ian Malone & Rich Fisher
Email Rich at rich@tvhell.net


Headlines 87
July 23, 2013

Univision will end the July 2013 sweeps period as the top-rated network in both the 18-49 demo and the 18-34 demo, marking the first time the Spanish-language network will beat all of the English-language broadcasters.

ABC Family has canceled the low-rated drama series "Bunheads", created by Amy Sherman-Palladino of "Gilmore Girls".

Disney Channel's "Teen Beach Movie," which premiered Friday, July 19, at 8 p.m., pulled in 8.4 million total viewers to rank as the day's top television program across broadcast and cable networks, a first for the network.

"The View's" decision to hire Jenny McCarthy as its newest co-host is causing concern among public health groups, who fear that she will use her role to spread misinformation about vaccines. McCarthy has blamed vaccines for causing her son, Evan, to develop autism.

Seth MacFarlane's "American Dad!" will be moving from FOX to TBS in late 2014. TBS has ordered 15 episodes for season 11.

Former Chicago Cop turned Actor ("Law & Order", "Midnight Run", "Get Shorty", "The Mod Squad" "Luck", and "Snatch". Dennis Farina Dead at 69.



Headlines 86
June 18, 2013

Ratings for the first week of June showed a big drop in "Reality / Contest" shows. ďThe VoiceĒ registered a 2.7 average in viewers 18-49, losing 13% from a week ago and setting an all-time series low. Leading out from ďThe VoiceĒ at 9 p.m., the networkís two-hour ďAmericaís Got TalentĒ was also down, falling 3% from last week to a 3.0. Fox saw its ďSo You Think You Can DanceĒ lose ground, with the two-hour show falling 14% from a week ago to a 1.6 average rating in adults 18-49.

"Brand X with Russell Brand" cancelled by FX. Official word is that the network wants to find a vehicle for Brand to do that works better with his busy schedule. Ratings were not good and Brands' salary was reportedly an issue, outside sources say.

Former CNN Morning Show Host Soledad O'Brien has landed a new job with HBO's "Real Sports".

Fox News Channel show ďThe FiveĒ called the HBO series "The Newsroom" as a "liberal fantasy," based on the HBO shows depiction of the Tea Party and the 'Occupy Wall Street' movement. Fox News Channel is becoming increasingly more comfortable being the voice of the conservatives.

Fox will broadcast the 2014 Superbowl and advertisers will be pushed to not only pay the hefty rates to be on during the big game, but to also buy time on the Fox startup cable network "Fox Sports 1". This is a way to have their startup gain a large amount of cash by forcing buyers of Superbowl time to foot the bill. Large amounts of money is needed for any start-up network to secure carriage on cable systems, their lifeblood.



Headlines 85
January 17, 2013

"The Killing" lives: AMC is bringing back "The Killing" after having canceled it last summer. AMC made a deal with Fox Television Studios to produce a third season of the series starting in February.

Lifetime has canceled scripted drama series "Drop Dead Diva" after four seasons due to sinking ratings.

CBS will premier ďUnder the Dome,Ē a new 13-episode serialized drama based on Stephen King's best-selling novel and produced by Steven Spielberg's Amblin Entertainment. The series premieres Monday, June 24th.

Britney Spears quit ďThe X Factor" after word got out that she was going to be replaced on the Simon Cowell (Fox) show. The X Factor has seen its ratings erode over the past season.



Headlines 84
October 23, 2012

ABC has decided to wrap up the Grey's Anatomy spinoff "Private Practice", which will end its run after it completes the 13-episode order it received in May. ABC has opted not to give ďPrivate PracticeĒ a back-nine pickup.

On the chopping block? A ratings low for CBSís ďAmazing RaceĒ, which managed only a 2.3 average rating in the key demo of viewers 18-49 on October 21st.

"Idol" not what it used to be. Advertising prices for "American Idol" have plunged, ending the show's five-year dominance in ad rates and allowing NBC's "Sunday Night Football" to run off with the title for the highest-priced inventory.

Something funny about big moneymakers: Seven out of the top 10 money making shows are comedies, suggesting that the consumers advertisers covet the most -- audiences between the age of 18 and 49 -- are looking for laughs and not "Reality". Leading sit-com ABC's "Modern Family" commands $330,908 for a TV spot, followed by Fox's "New Girl", with an average cost of $320,940 for a 30-second ad.

Dish Network subscribers get AMC back: Dish had dropped AMCís channels in July, saying that they didnít deliver the ratings to justify their price, but it had more to do with "Dish" parent EchoStar who backed out of a deal to carry Cablevision's (AMC parent) Voom HD programming.



Headlines 83
March 13, 2012

HBO's "Game Change" about the McCain / Palin Presidential Run in 2008 is a record breaker for HBO. 3.6 Million People watched "Game Change" over the premier weekend.

"American Idol" is starting to see a ratings slip, but is still a powerhouse.

"Family Guy" tops "The Simpsons" in ratings again this week.

"The Office" may have a spinoff soon, according to the show's production company.

Chad Michael Murray ("One Tree Hill") to star in "Scruples", a pilot set to air on ABC that is being produced by Natalie Portman. The drama will be about a fashion boutique in 1970's Beverly Hills.

Whitney Houston's Hairdresser Cashes In On Her Death, As NBC Opens Checkbook For Photos of the star's last hours alive.



Headlines 82
February 10, 2012

The Superbowl on NBC had 111,346,000 people tuned in and the post-game show held on to 76,803,000 viewers, making it a very successful year.

Sign of the times? Ellen Barkin will star in "The New Normal", a pilot for NBC where she will play the mother of a surrogate for a gay couple.

Matt Lauer will stay at NBC's "Today" if NBC agrees to pay him $30 Million Dollars, a record amount of money. Lauer's contract expires in December 2012.

Current Season to Be The Last for FOX's "House"

Even with sagging ratings, NBC's "30 Rock" will return for another season.



Headlines 81
January 06, 2012

"The Martha Stewart Show" was cancelled from The Hallmark Channel, leaving the fledgling network still without a hit.

ABC wins New Years Eve coverage with 12,921,00 tuned in to watch the ball drop.

"Reality" show premiers down from last season - ABC's "The Bachelor" and "Celebrity Wife Swap" were way down.

Is NBC's "Rock Center with Brian Williams" on the endangered list? Ratings are dismal so far...

NBC's horror Cable Network "Chiller" may not be available on many cable systems yet, but the network is developing a slew of original programming with the hopes of attracting potential viewers.



Headlines 80
December 22, 2011

"Two and a Half Men" a winner without Sheen. The show is averaging over 15 million viewers per episode on CBS.

CBS News anchor Russ Mitchell is leaving the national news spotlight for anchor duties at WKYC-TV, the NBC affiliate in Cleveland Ohio. It's an odd step backwards that seems to be Mitchell's decision.

The most watched TV programs of 2011 were mostly sports again, followed by "reality" shows.

Spanish language "Fuerza del Destino" on Univision is the 4th highest rated show in the US on Dec 21st with a 1.9/5 share and 4.5 million viewers.

HBO cancels "How to Make It in America", "Hung", and "Bored to Death". Could comedys be out at HBO?

The future of Fox' "Terra Nova" is up in the air due to expensive production costs and mediocre ratings.



Headlines 79
November 30, 2011

ABC Family has been picked up "Pretty Little Liars" for a third season. This is hardly a surprise. "Pretty Little Liars" has been very successful for ABC Family, with quite the fan following online.

Stand-up comedian Patrice O'Neal, who appeared on Comedy Central's Roasts, 'The Office,' and 'Tough Crowd With Colin Quinn,' has passed away at the age of 41, after suffering a stroke in October.

AMC's "The Walking Dead" mid-season finale easily led Sunday cable with a 3.5 adults 18-49 rating. No question that this show will return.

AMC's other big show "Hell on Wheels" was steady from its third episode to its fourth with another 1.2 adults 18-49 rating. Look for this show to continue.

NBC's "The Sing-Off" has ratings problems. A sign that we are over-saturated with "Idol" clones?

ABC's new game show "You Deserve It" off to a weak start. It may be joining the "List" fairly soon.



Headlines 78
November 08, 2011

CBS network's comedy anchors 'How I Met Your Mother' and 'Two and a Half Men' continue to outperform last year's ratings levels. Charlie Sheen's departure from "Men" apparently not a factor.

AMC's newest series, the Western drama "Hell on Wheels," drew 4.4 million viewers in its debut, holding on to its lead-in audience from the wildly popular "Walking Dead", now in its second season. "The Walking Dead" is up for the "Favorite Sci-Fi/Fantasy Show" in the People's Choice Awards which will air in January. AMC is on a roll.

Nominations have been announced for the 38th annual People's Choice Awards. Leading the way for the TV categories are "Glee" and "The Vampire Diaries," while "Bridesmaids," "Harry Potter and the Deathly Hallows Part 2" and "The Help" scored multiple movie nominations. Katy Perry and Lady Gaga lead the music categories; Perry also scored a movie and a TV nomination. The People's Choice Awards air live Wednesday, Jan. 11, 2012 at 9 p.m. ET on CBS and are hosted by "Big Bang Theory" star Kaley Cuoco.
FOX's "Terra Nova" is 'on the bubble', maening that it is very lose to being cancelled if the ratings do not improve. Big names like Steven Spielberg being involved in this show made it seem like it would have been a sure-fire hit...

The CW's "Gossip Girl" had a lot of buzz, but never any ratings. This show will likely be cancelled after this season.



Headlines 77
August 15, 2011

I reported this on twitter yesterday but for those of you who donít follow @tvhell, Breaking Bad will end after a 16 episode fifth season. I know there was a lot of grumbling about budgets between Sony TV and AMC but I really do think this is the best-case scenario. Breaking Bad is not a show that should go on forever.

Also ending is Desperate Housewives. Looks like 8 seasons on Wisteria Lane are enough. ABC will be ďdesperateĒ (hehe) for some more programming after this year if Pan Am doesnít ďpanĒ out (Iím on a roll today).

SyFy has renewed Warehouse 13 for a fourth season. This is coming off the rather abrupt decision to end Eureka, which I know plenty of fans were annoyed with. SyFy continues to regain its footing after a few years of mediocrity after Battlestar Galactica went off the air.

Ah, even more renewals!!! TNT picked up Leverage for another year. I do find Leverage to be one of TNTís more enjoyable programs though I wish Men of a Certain Age was coming back.

Weíre on a roll with renewals, why stop now? True Blood will see season five. The vampire show is really turning into HBOís flagship drama, strange how different it is from shows like The Sopranos and The Wire, which used to stand at the top of HBOís depth chart.

Okay last renewal news I promise. USA gave Suits another season. I talked about this on twitter for 140 characters but Iíll expand here. I said that either Necessary Roughness or Covert Affairs could be on the chopping block. However, since both are pulling in around 4.5 million viewers, I think both will be safe for next year. Fairly Legal will need to repeat its 4.5 million first season if it wants to come back given how similar a concept it is to Suits.

However, all three of these could be safe since USA announced that In Plain Sight will end after season five. I havenít heard about whether or not this is USAís decision or the creators but it does look fishy. In Plain Sight is a very solid performer for USA, though the network doesnít have many duds.



Headlines 76
May 10, 2011

I reported this on twitter earlier today but House was renewed for an eighth season. Most of the cast is reported to be coming back. This is a good move for Fox but the network should focus on developing new dramas. Season eight might be Houseís last so itís not long for this world.

Chuckís latest ratings so that NBC would have to be completely out of its mind (which may be true regardless) to pick it up. Same for Law & Order: LA though some sort of reboot is not entirely out of the question.

Brothers & Sisters is rumoured to be renewed for a shortened season six to wrap up the show. The show is likely to have been saved because of massive budget cuts. I used to occasionally enjoy B&S but the show has gone on long enough.

Nothing really new has gone on with the CBS drama logjam. Iíll stick with the predictions that I made in last weekís Headlines.

Entourage is rumored to be pursuing popular Warlock Charlie Sheen. Sheen already stated that he would return to Two and a Half Men so I wouldnít be surprised if he went to Entourage.

Thatís it for Headlines. Send your questions to ian@tvhell.net. And follow me on twitter.



Headlines 75
May 03, 2011

Fairly Legal was renewed for a second season by USA. I wasnít nuts about it since I feel that USA is starting to get a little repetitive in its programming (the quirkyness of its dramedies is starting to wear off) but it deserved a second chance to shine.

I said I would update some of my predictions after ratings reports came in. Law & Order LAís consistent drop indicates that things arenít looking good. The reboot bombed. Its fate really depends on how aggressive NBC wants to get. Chase and The Event are goners and Chuck should be. NBC only has two dramas that will definitely be back in Law & Order: SVU and Parenthood. Harryís Law will likely be picked up but three dramas is still not a very promising number.

Hellcats was left off my bubble shows by accident. Its ratings arenít terrible but itís the weakest performer on The CWís line-up. I wouldnít be completely shocked if it was renewed but I wouldnít bank on it either. Itís probably going to be cancelled.

Bones was renewed for a seventh season. This was a no-brainer.

The CBS logjam situation is no clearer than it was last week. CSI: Miami, CSI: NY, The Defenders, Criminal Minds: Suspect Behavior, Blue Bloods, and The Good Wife are at risk. The Defenders is likely a goner. I think CBS will want to see more of CM: Suspect Behavior. CSI: Miamiís ratings arenít bad enough to cancel. The Good Wifeís cast just got locked up long term. That leaves Blue Bloods and CSI: NY. I donít think either will be on the Fall line-up. Blue Bloods is likely to go. Itís the worst performer on the line-up, which would be good enough on any other network. CSI: NY could get a midseason renewal but I think cancellation is the most likely bet.



Headlines 74
April 26, 2011

The CW renewed four shows today. Supernatural, Gossip Girl, Americaís Next Top Model, and The Vampire Diaries will all be back. No news on the rest but this doesnít mean much yet.

Katie Couric will leave her position as anchor of CBS news. This shouldnít come as a surprise to anyone.

Tyler Perryís House of Payne was cancelled by TBS but will be replaced by yet another Tyler Perry show. For Better or Worse should be ready to premier in the fall. As I said in my analysis of TBS, the cabler needs to move away from focusing solely on Tyler Perry shows.

Keith Olbermann announced that he will bring Countdown to Current TV come June 20th. The problem heís currently facing is that no one cares.

Showtime renewed The Borgias. The period drama premiered to 1.06 million viewers. Showtime needed to get younger and appears to be doing just that.

Jim Carrey will appear on the finale of The Office. Will Ferrell and Steve Carrell will have already left by the finale but Carrey will join Ricky Gervais and Will Arnett in the season seven finale. I donít like how Ferrell has overshadowed Carrellís departure but at least NBC is putting some effort into saving the program.



Headlines 73
April 05, 2011

Harryís Law ended its first season with disappointing numbers. The finale drew just under 7.5 million. Harryís Law has been unimpressive in the 18-49 demographic so things definitely are not looking good. NBC doesnít have a lot to put in its place but I donít think it will be back.

AMCís new drama The Killing premiered to 2.7 million with another 2 million in encore showings. This number doesnít look that impressive but AMC really hasnít been in the original series game for very long.

Starzís Camelot debuted to 1.24 million. Thatís another number some might scoff at it but Starz has been in the scripted game for even less time than AMC. Further more, it was Starzís best premiere of all time. Rome wasnít built in a day but maybe Camelot wasÖ

The Peabody Award Recipients were announced. The winners included The Good Wife, Justified, The Pacific, and Men of a Certain Age. I enjoy the Peabody awards more than any other because they tend to reward the shows that the Emmys and the Golden Globes tend to neglect.

Katie Couric is rumored to host a talk show after her contract as the anchor for CBS Evening News is up. Couric was supposed to bring CBS to the top and that was a big bust so itís hard for me to get excited about this. Although to be perfectly honest it would be hard for me to get excited about a Katie Couric talk show anyway.

Thatís it for Headlines, e-mail me at ian@tvhell.net I love hearing from you guys.



Headlines 72
March 28, 2011

NBC pulled Perfect Couples from its line-up. Itís to be replaced with the Paul Reiser Show. This shouldnít be surprising since Perfect Couples has not been a solid performer at all.

TV Land upped Hot In Clevelandís order to 24 episodes. Iím not a fan of Hot in Cleveland but I have to give kudos to Betty White for having what is probably the most heart-warming career resurgence of all time.

7.6 million viewers watched Jersey Shoreís season finale. Wow.

Not much news on the renewal/cancellation front. Fringe was renewed. Most of you know that Iím not happy about that. I canít see Lie to Me making it to the fall roster now. Fox may opt to send it to midseason which isnít a bad call at all, but thereís not a lot of room on the Fall line-up right now. Not much news to report on the rest of the major nets.

Futurama received a two seasons renewal. The animated comedy has always been one of my favorites so Iím pretty happy about this.



Headlines 71
March 07, 2011

Criminal Minds: Suspect Behavior looks like itís a hit. This unfortunately means that one of CBS other dramas is in line to be cancelled even if itís a solid performer. This list includes The Good Wife, Blue Bloods, and CSI: NY. My guess is Blue Bloods. The Good Wife has a rich demographic and CBS isnít going to sack a CSI unless thereís a really good reason.

Fox is going to have some tough decisions when it comes to renewing dramas. Bones, House, and Glee take up three of Foxís weekday primetime house (Sunday is set for comedy though Bobís Burgers could be on the way out). Human Target, Lie To Me, Fringe, and The Chicago Code are all toss ups (Traffic Light is a gonerÖnot shocking at all). If only one gets renewed I pick The Chicago Code. If two get renewed I pick Lie To Me. Fringe and Human Target look like goners.

Interesting bit of news for Firefly fans. The show is ranking fourth out of SyFyís most watched programming. Itís well under a million viewers and SyFy has no other notable programming on at the time but this is good news for Browncoats. I guess.

How I Met Your Mother was renewed for not one but two seasons. With Two and a Half Men out as the flagship for Monday nights (it either gets cancelled or sees a big ratings drop) HIMYM looks to be the new veteran presence in CBSí lineup.

Harryís Law saw significant increases in ratings. However, the show is lacking in the 18-49 demographic. Still NBC needs to get younger (with shows not demographics) and Harryís Law gives them that. Time to send Chuck away.

Got a question about your favorite show? Send them to ian@tvhell.net. And be sure to follow me on twitter.



Headlines 70
February 22, 2011

Itís official, The Cape is the new Kings. Well maybe worse. The superhero drama is pulling in just over four million. Unlike Kings, itís not very good. Well Kings wasnít that good either, but it wasnít THAT bad.

What is slightly shocking is the drop off of Hawaii 5-0. The rookie drama was one of the most promising shows of the new year but its now barely pulling over ten million viewers. The odds of it being cancelled are low but this could change pretty fast if things donít improve.

Jack Bauer is back! Well sort of. Kiefer Sutherland is reportedly close to joining a new pilot for Fox called Touch where he plays the father of a mute autistic boy who can see into the future. I donít know how good this will be but Iím excited.

Itís been a little over a month since Piers Morgan took over for Larry King. Things havenít been going so well. Morgan is averaging under a million viewers and is facing harsh criticism. Iíve been a huge fan of his since he won the first Celebrity Apprentice but I havenít enjoyed his show very much. Very few talk show hosts have had smooth transitions and critics should give Morgan more time before they condemn his show entirely.

American Idol is another show that underwent a major transition and unlike CNNís 9 oíclock slot, things have been pretty good. The juggernaut is averaging 26 million viewers. This is only about a two million drop off from last season. Does this mean the numbers will hold? Not necessarily but these are very promising numbers.



Headlines 69
January 25, 2011

I reported in the last edition of Headlines that a Wonder Women remake was shelved because no networks wanted it. Well, NBC changed its mind. Surprising? Not really.

MTVís version of Skins is losing a lot of advertisers. While the loss in advertising can be attributed to the mature nature of the show, the poor quality of it is sure to play a part. Iím a huge fan of the British version but this remake is horrible. It does pull in over three million viewers, which is good for MTV.

Ratings havenít been much fun to report lately as theyíve more or less been predictable for each show. Well Lie To Me, a show Iíve consistently called to be cancelled saw a 40% increase in viewers. Iím not nuts about the Tim Roth drama but itís nice to see the boost. This may kill Fringeís shot at renewal but I wasnít expecting it back next year anyway.

Both Harryís Law and The Cape showed the potential to give NBCís lacking line-up a boost. Unfortunately neither one did so. Harryís Law could improve but The Cape looks like itís going to be the next Kings, a big budget dud.

I wasnít nuts about Off the Map but ABC may have a found a rookie show that could get renewed. ABC has no dramas from last year so if ratings hold up they almost have to renew it.



Headlines 68
January 10, 2011

Hope everyoneís holidays were great; letís look at some headlines

ABC renewed six shows today. Private Practice, Castle, The Middle, Cougar Town, Greyís Anatomy, and Private Practice were all picked up. Itís somewhat shocking to see Castle get such an early pickup but Iím glad to see that Nathan Fillion found some success on TV. Firefly still remains a personal favorite.

ABC Family had some renewals of its own. Pretty Little Liars and The Secret Life of the American Teenager were both picked up for additional seasons. I donít really care about ABC Family but these are both big ratings draws for the cable network.

If you follow me on twitter you know that I enjoyed the Shameless premiere last night. Well it appears that a lot of other people did too. The new Showtime drama was the networks best premiere since Dead Like Me. Definitely a great sign for Showtime. Episodes also brought in impressive numbers. I wasnít too big on it but Iíll give it another shot.

NBCís The Cape averaged around 8.5 million viewers. This isnít a huge win for NBC but itís not really a loss either. NBC bombed heavily with its last midseason project Kings but word of mouth could save The Cape. January is still earlyÖ

The rumored Wonder Woman TV reboot is supposedly dead after licensing issues and a large budget. I remember when The CW passed on the Aquaman pilot a few years ago and I thought it was pretty good. Would this have been different? Who knows?

Thatís it for Headlines; send your questions, comments, words of praise, etc to ian@tvhell.net. And follow me at twitter.com/tvhell.



Headlines 67
December 10, 2010

Cable season finales saw some increases. Sons of Anarchy pulled in 3.5 million viewers and Stargate Universe pulled in a little over a million. SGUís numbers seem fairly low and while thereís room for improvement, these numbers arenít too far off from what SG-1 or Atlantis used to do.

The Walking Dead is pulling in serious numbers for a cable show. The zombie drama is averaging over 5 million viewers. Itís really amazing to see AMCís progress given how new they are to the original scripted drama business.

Midseason NBC show Love Bites has had its order cut from 13 episodes to 9. I really, really fail to see the logic in this. Most viewers do not check out websites like this one and will not know, but are you really expected to tune in to a show that already has had itís vote of confidence yanked? I didnít think so.

Fringeís first episode on its new Friday timeslot is titled ďFirefly.Ē If thatís not a bad omen I donít know what is.

A&E cancelled new reality show The Hasselhoffís after only one episode. I didnít tune in but I think it might have to do with the fact that David Hasselhoff no longer looks good in a swimsuit.

USA took the crown as top cable network for the fifth straight year. Congratulations to Michael Westen, Annie Walker, Shawn Spencer, John Cena, Hank Lawson, Neal Caffrey, Mary Shannon, and the rest of the characters that made the shows weíve all grown to love.



Headlines 66
October 31, 2010

Bored to Death and Eastbound & Down were both given third season pickups by HBO. Both of these shows have played a big part in the rejuvenation of HBOís comedy department which at time over the past few years has bored me to death (yea bad joke).

Speaking of HBO, Big Love will conclude after its fifth season. I honestly can say that there isnít a single HBO drama that Iíve cared less about than Big Love (I was a fan of both Carnivale and John from Cincinnati if you were wondering)

NBC is likely to finally cancel Chuck. Ratings are atrocious and have been for a long time. Right now itís basically between Chuck, Parenthood, and The Event. Iíd look for The Event and Parenthood to receive back nine orders over Chuck, as they are both much younger and cheaper.

Caprica is officially gone. I wrote an article about this over the summer, as I was never fond of the prequel. SyFy needs to rebuild its line-up based around new content. Stargate Universe is entertaining enough but it feels too much like a throwback to the days gone by to be an effective flagship program. Universe is pulling in fairly rough ratings though stiff competition since moving to the Tuesday night slot might be enough to keep it around.

Obamaís visit to the Daily Show may not have been as pleasant as the President may have wanted but it was great for ratings. Obamaís visit drew in 3.58 million; making it the third most viewed Daily Show ever. The most watched episode also featured Obama but so far thereís been no talk of him receiving his own segment on the show.

While Iím happy that the Yankees and the Phillies arenít in the World Series, Fox probably isnít. The World Series ratings are down by nearly 33%. Itís a shame as this World Series has been pretty interesting to follow.

Sorry I havenít updating as much, Iíve had a couple really busy weeks. As always send your question, comments, and whatnot to ian@tvhell.net.



Headlines 65
October 14, 2010

Outlaw joins My Generation and Lone Star in TV Hell as the freshman class gets smaller. I actually thought that all three had potential to succeed. Look for Undercovers and Chase to join them soon.

Conan has made announcements regarding two of his longtime costars. Andy Richter will join Conan on his new show on TBS while Max Weinberg will depart. If I had to guess I wouldíve picked the opposite to happen. Not a good year for longtime bandleaders as Kevin Eubanks left The Tonight Show as well.

Kathryn Erbe and Vincent DíOnofrio will both return to Law & Order: Criminal Intent for its final eight episodes. I had the show doomed after Jeff Goldblum left but itís nice to see USA give the veteran drama a proper sendoff.

Hereís an interesting stat, Hawaii 5-0 is the most DVRíd show of the new year. My twitter followers have been aware that I am a fan or some time. I watch almost every show via Tivo so I am part of that number.

Boardwalk Empire has been impressive in its debut season, pilling in around two and a half million viewers an episode.

Even more impressive than that is Dexter. The veteran Showtime drama is averaging 1.8 million so far on the season. I guess the gap between HBO and Showtime isnít that big anymore.

Thatís it for now, Iíll try to update my sections more than I have been lately. As always please send questions and comments to ian@tvhell.net



Headlines 64
October 01, 2010

Lone Star became the first show of the season to enter TV Hell. I wasnít in love with it but I wasnít ready to see it go after two episodes either.

Law & Order: LA is off to a decent start. The show pulled in 10.6 million, and impressive numbers in the demos. What was interesting was L&O SVUís debut. SVU pulled in 9.6 after being moved to 9 pm. I would move SVU to a different timeslot, although that could leave LA without a proper lead in.

On a similar note Chuck is now NBCís lowest rated scripted show that doesnít air on Friday. Maybe all those last minute renewals werenít such a good idea.

Good and bad news for the CW. 90210 and Life Unexpected are seriously underperforming. This is a bit of a shock since 90210 saw a jump in ratings last year. Life Unexpectedís decline is not so unexpected as it is unfortunate. The good news is that rookie shows Nikita and Hellcats are performing well as is the Vampire Diaries.

The late night war is back on. The Tonight Show has been slightly outperforming the Late Show but it really could go either way each week. Fallon and Ferguson have also been neck and neck in the 12:30 slot. This will be interesting.

Thatís enough Headlines for now. If you have a question about the future of a show you like, send it to ian@tvhell.net



Headlines 63
September 11, 2010

Headlines returns from its summer hibernation.

Good news for the CW, which is getting a head start on its debuts. Vampire Diaries and rookie Nikita held up averaging 3.4 and 3.6 million respectively. Both of these shows have long lives ahead of them if they can keep ratings up so this is a very good thing for the CW. Smallville is saying goodbye at the end of the year and One Tree Hill might as well.

Speaking of Smallville, good news for fans of the aging superhero drama. AC Curry aka Aquaman will be returning this season. I still think that the CW dropped the ball on the Aquaman pilot that they passed on a few years ago.

Bad news for Heroes, another superhero drama. No movie. This shouldnít be a big surprise as the superhero show was pulling in ridiculously bad numbers at the end of last year. Networks rarely make movies after shows end; this will not be an exception.

I donít really comment on sports on this website but Thursdayís NFL debut brought in 27.5 million, an all time high for a regular season game.

What might be even more impressive than that was Jersey Shore. The trashy MTV reality show matched its record from last week. Clearly GTL was more important than the NFL.

Jeopardy celebrates 6,000 episodes this season. Congratulations to Alex Trebek, Johnny Gilbert, and Ken JenningsÖ



Headlines 62
July 03, 2010

Headlines awakens from its month and a half long hibernation

Larry King will step down as the host on Larry King Live on CNN sometime in the Fall. Larry King Live ends with an impressive 25-year reign. Itís a shame to see an old veteran leave television but I havenít watched King in a really, really long time.

NBC has sent new Thursday show Love Bites to midseason. Right now the plan is to bring the original version of The Apprentice back. I was a fan of the Apprentice for its first three seasons but I stopped watching until the Celebrity version came out. As for Love Bites, itís a shame to see it bumped but the show runner bowed up. NBC bumped Parenthood to midseason last year following the exit of Maura Tierney; we will see if it can work for Love Bites. I did say it wouldnít last during upfront analysis though.

New Canadian import Rookie Blue delivered for ABC. The show brought in 7.2 million viewers, not too shabby for regular season let alone summer season. Blue also performed well with women, the demo that ABC was looking for. Despite its efforts to not look Canadian, I still watched it.

Fan(s) of Eastwick, thereís bad news. The final episodes of the show have been bumped in favor of repeats of The Gates and Scoundrels. Both of these shows are probably going to join Eastwick in TV Hell soon enough. ABC will probably put the show out on DVD, but does anyone actually want it?

Apparently NBCís Persons Unknown was unknown to most of America. The show will be moved to Saturday where it will be burned off. Network shows that do poorly are usually banished to summer but itís funny to see a summer show banished for doing poorly.

Smallville has seen more seasons that it likely should have and seen most of the original cast depart. However, John Schneider will be returning for a few episodes. Iím not sure how this will work since his character died five years ago, but this is science fictionÖ



Headlines 61
May 18, 2010

Before I begin, I just wanted to acknowledge Law & Orderís cancellation. As most of you who read my work know, I am not happy with this decision. I understand NBC is making serious revamps to the network, which also included the cancellation of Heroes. However I think Chuckís renewal was at least partially based on its rabid fan base who would lash out at NBC for cancelling it. They traded one backlash for another, one that will have a much great magnitude. NBC does not plan to air a proper series finale for its longest running show, which is beyond insulting given the franchiseís storied history on television. Law & Orderís ratings have dropped but it is a season away from history and a series that has been around for as long as Law & Order deserves some respect. Dick Wolf has stated how he doesnít think Law & Order is definitely finished and I hope NBC gives Law & Order the proper treatment that ER received last year. NBC has been full of controversy over the past few years and this is ridiculous.


With that out of the way letís look at some headlines

The CW gave the green light to both Life Unexpected and One Tree Hill. Iím not too surprised by this because One Tree Hill has been solid in the ratings despite losing two top stars last year and Life Unexpected needs some time to develop. I also didnít see The CW cancelling One Tree Hill without a proper goodbye but the paragraph above shows that some networks donít care about that.

NBC has stated that it plans to continue The Office without Steve Carrell. I donít want to make jokes because Iím clearly mad at NBC so if any of you have anything funny to say, send me an e-mail.

V has been moved to midseason. I hinted that it was a good idea IF ratings improved (which they didnít). This has bad idea written all over it.

Super Friends is out on DVD. This might not be news but it doesnít stop me from wanting it any less. Maybe we can get a deal with amazonÖ

Thatís it for todayís headlines/rant. Iím going to start on upfront coverage in the news section tomorrow. Send your question/comments to ian@tvhell.net



Headlines 60
May 05, 2010

ABC has decided to expand the series finale of Lost by an extra half hour. Two and a half hours for a finale may seem excessive to some, but this is not nearly enough for Lost.

FX has renewed new hit Justified for a second season. This is a great move for FX as it has been struggling to find new shows. Justified joins Sons of Anarchy as part of FXís much needed youth movement.

ABC Family has cancelled 10 Things I Hate About You. I canít find 10 reasons to be upset about this.

The Boondocks finally made its return to Adult Swim and seemed to be unaffected by the long wait. Around two and a half million viewers watched its season premier, a series high.

More news on the odds of V and Life Unexpected. The CW seems to be stuck between renewing either One Tree Hill or Life Unexpected. This seems like a no brainer to me as Life Unexpected is younger, cheaper, and has an actual upside. However I find it hard to believe that The CW will cancel One Tree Hill without advertising a proper series finale complete with the returns of Chad Michael Murray and Hillarie Burton. As for V, its ratings are at the point where it could go either way. ABC hasnít renewed any other freshmen dramas though so it could get another shot.

Thatís it for today; send you questions and comments to ian@tvhell.net. Iím going to work on the What-If and Spotlight pages once the May Upfronts are over so send me your feedback about those as well.



Headlines 59
April 22, 2010

Hulu may begin charging for its service as soon as next month. I use Hulu on occasion but the reported 9.95 seems to be a bit much. I have three Tivos in my household and the thought of paying even more for TV is a bit ridiculous.

I try to avoid commenting on pilots (though I seem to be doing it a lot lately) but I thought this was interesting. FOX was developing an American version of Torchwood, a British spinoff of the long running Doctor Who. Fox passed on the project but I expect it to receive interest from a few cable networks. Torchwood is very popular on BBC and BBC America.

NBC has renewed Parenthood for a second season. This should come as no surprise. Parenthood is one of the few shows on NBC with some potential.

Life Unexpected and V are the only two remaining dramas whose fate is still up in the air. I think both with be renewed as The CW and ABC could use some youth in the line-up. Vís ratings are less than spectacular so it might not be renewed however.

Curb Your Enthusiasm will be back for an eighth season. This makes it the longest running scripted HBO show (by season not by episode) in history. This is somewhat puzzling since the show was rumored to end after the fifth season.



Headlines 58
April 16, 2010

Conan OíBrien has agreed to join TBSí late night line-up. TBS has shown promise since hiring George Lopez and it didnít look like the whole Fox thing was working out for Conan. This is a good move. NBC still owes him over 30 million dollars so his basic cable contract doesnít need to be that high.

News on the ratings front, V is looking promising. V pulled in around six million viewers. This may be good enough to give it another season. Parenthood also fared well in the Tuesday at 10 timeslot.

USA is developing a new Robin Hood series titled Robyn, which will switch the gender of the legendary do-gooder. I donít normally comment on pilots but I thought this was worth mentioning.

Iíve heard some news that isnít good for Arrested Development fans. David Cross, one of the shows stars has said that the movie is not going to happen. There was news last year that the movie was going to be made once Michael Cera was on board but that no longer seems to be the case.

Spike TV didnít need a thousand reasons to renew 1,000 Ways to Die. The show delivered very solid ratings and Spike TV gave it the green light for two more seasons.

Questions? Comments? Thought Headlines lacked interesting news? Send your questions and what-ifs to ian@tvhell.net



Headlines 57
April 07, 2010

This edition of Headlines will mainly serve as an update of my latest news piece.

Southlandís ratings indicate that TNT will cancel it. I had hopes that it could retain the so-so numbers that it had on NBC but that did not turn out to be the case.

Life Unexpected is one of the few shows on primetime whose outcome is really up in the air. The CW drama is brining in solid ratings, which are actually on par with most of the networkís line-up yet thereís still a lot of doubt as to whether or not it will be back. Contrary to what The CW thinks, a youth movement is crucial for its success. One Tree Hill, Supernatural, Smallville, and Americaís Next Top Model are all getting up there in the years.

V is the other big question mark. I think Flash Forward will get sacked regardless of Vís fate but I think ABC might end up bringing it back. ABC is also in need of a youth movement and V has a decent amount of publicity. Of course if last nightís ratings were awful then V will probably go.

I didnít include new drama Miami Medical on my list because it hadnít premiŤred yet. I donít think I needed to, its not coming back.

Fans of Legend of the Seeker (speak out if you exist) will be happy to hear that the show has seen a spike in ratings. At this point I think cancellation is a mistake though Tribune seems to disagree.

Thatís it for this Headlines. Questions can be sent to ian@tvhell.net. Since Headlines takes a summer break, Iím preparing the What-If section for its return. Send me your what-ifs so that I donít have to think of them. TV Hell Spotlight will also be launched once the website gets its redesign that Rich has been working on.



Headlines 56
April 03, 2010

S. Epatha Merkenson is leaving Law & Order. I rarely put cast changes in Headlines but Anita Van Buren has been part of Law & Order since season four. She will be missed.

Speaking of cast changes, Charlie Sheen wants off Two and Half Men. This situation is similar to Alec Baldwin who requested off 30 Rock following a controversy surrounding his daughter. Obviously Sheen is in much bigger trouble and is a producer on the show. My guess is that the show attempts to carry on. Angus Jones is getting up there in the years maybe he can replace Sheen and they can rename the show Two Men. Doesnít have the same ring to itÖ

Leno is back to beating Letterman. The Tonight Show has built a sizable lead over The Late Show. Say what you will about the switch, this was clearly the right move.

Syndicated sci-fi fantasy show The Legend of the Seeker may be cancelled. Its producing company Tribune isnít pleased with ratings but it may continue if ABC can find a new market for it.

DirecTV may step in to help save struggling FX drama Damages. This could be a good move, though Damagesí ratings are so atrocious that I donít really think this is a smart move.

Showtime renewed both The United States of Tara and Nurse Jackie for third seasons. This is good news since its drama department is getting up there in the years.

I put out my predictions for which shows will come back on the news section. Any questions about that or anything else can be sent to ian@tvhell.net


Headlines 55
March 24, 2010

Scrubs has finally been officially cancelled. I know weíve been down this road before (five or six times) but Iím pretty sure this is it.

Starz is producing a pilot that is surrounded around King Arthur tentatively titled Camelot. Itís hard for me to get excited about anything Starz does but this sounds interesting.

Larry David has hinted that there will be an eighth season of Curb Your Enthusiasm. This is pretty shocking since there have been questions surrounding Curbís future since season fiveís finale was titled ďThe EndĒ

SYFY is planning another Battlestar Galactica spinoff. Ratings for Caprica have been less than spectacular but it isnít cancelled just yet. I bashed SYFY in my latest news piece and I donít really think this is the smartest move for SYFY to be making at this point.

Damages ratings are in the cellar. First run episodes are averaging under a million, which will make it very hard for the show to come back next year.

The time for shows to check into TV Hell is coming up. I have a news piece for later this week, which will take a look at which, shows are going to be back next year. Send me an e-mail at ian@tvhell.net if you wish to know sooner.



Headlines 54
March 06, 2010

90210, Smallville, and The Vampire Diaries are both picked up for next year. Melrose Placeís chances are not good but I wouldnít lose all hope yet.

NBCís whole Thursday comedy line-up was renewed. This shouldnít be a surprise as itís one of the only things NBC does right.

Speaking of NBC, new dramedy Parenthood debuted to a little over 8 million viewers. This looks bad on paper but is promising given how poorly NBC has done coupled with the fact that some people still donít know that it has returned to the ten oíclock slot.

Should Fox cancel 24, NBC has hinted that it will pick up the show. This could be a great move for NBC. I think 24 is well past its prime (season four is when I started to lose interest) but this could be great publicity for the peacock network.

Archer, FXís new animated comedy, has been renewed for a second season. I like this move because animated comedy has really been lacking in places that arenít Fox on Sunday nights and Adult Swim (except for South Park)

CBS cancellations are always hard to predict but this year itís safe to say that Cold Case is a goner. The show barely escaped cancellation last year thanks to Without a Trace but its luck has likely run out. The show has had a nice seven-year run and has plenty of episodes for a nice syndication run. NUMB3RS is likely finished as well.



Headlines 53
February 08, 2010

Heroesí season finale is tonight. Does anyone remember a successful show that ended in February? Me neither.

Smallville had a big night for The CW on Friday. Its two-hour movie drew nearly three million viewers (aka excellent for The CW on a Friday). I was very against the spilt of the Smallville/Supernatural Thursday night line-up but it seems to be working quite nicely.

Human Target is in trouble. I left it off my piece on Fox in the News section for a reason. It wonít last long.

Ugly Betty is done. It was starting to get beat by The Jay Leno Show.

Charlie Sheen may go to jail. I donít think CBS likes the idea of One and a Half Men. This could be bad for their Monday night dominance.

Parks and Recreation was green lit for a third season. Iím not a huge fan of the Amy Poehler comedy but NBC is going to be swamped with new shows next year.

Questions? Comments? Words of Praise? Send them to ian@tvhell.net. I havenít plugged our twitter page in awhile (I forgot about it) Follow us at http://twitter.com/tvhell


Headlines 52
January 27, 2010

Well, the Leno-Conan disaster is finally over. Leno is going to get the Tonight Show back in March and Conan secured a 45 million dollar severance package for himself and his crew. Iím not sure if I want to do a full article on this since Iíve covered it pretty extensively but thereís a good question in the Ask Ian section that a TV Hell reader wrote to me about the subject.

How I Met Your Mother and Survivor both received full season orders from CBS for next year. This shouldnít be a surprise as both improved on their ratings from last year.

Forest Whitaker is reported to have signed a deal to star in a Criminal Minds spinoff on CBS. Whitaker played a terrific villain during seasons five and six of The Shield so while Iím not sure how much I love the idea of seeing him on TV again, Iíll give him the benefit of the doubt.

Ricky Gervais has hinted that he may guest star in the American version of The Office next season. Gervais is currently listed as a producer for the show. The Office is showing some signs of aging so this is definitely something that needs to happen before The Office concludes its run.

Modern Family and Cougar Town both received early pickups for next year. Scrubs and Better of Ted are probably headed to TV Hell within a few months. Scrubs has literally used up all its nine lives as it has always escaped death at the last minute of just about every season that itís been on the air.

Steven Spielberg is working on a new alien TV show with TNT. I donít usually report about pilots but Noah Wyle is set to star and Iím still a huge ER fan. Wyle found great success with TNT as the star of The Librarian series so this could be a huge hit for them.

Questions? Comments? Words of praise? Send them to ian@tvhell.net

---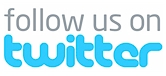 ---
Headlines Archives - Click Here!
---
©1998-2019 TV Hell.net