Reported By Rich Fisher
Email Rich at rich@tvhell.net

Netflix Ramping-Up Original Programming:

January 8, 2015


Nexflix Chief Content Officer Ted Sarandos told USA Today that "We can successfully support about 20 original scripted series every year, with a new series or a new season every two to three weeks, and still maintain a level of quality we expect". This is big news to this still new media provider - original content provided completely without a broadcaster or cable network.


In addition to new seasons of 'House of Cards' and 'The Fall', a BBC series starring Gillian Anderson, spring will bring family thriller 'Bloodline', 'Unbreakable Kimmy Schmidt', a Tina Fey-produced sitcom acquired from NBC; and Marvel's 'Daredevil', the first of five planned Marvel series. On the original-movie front, a sequel to 'Crouching Tiger, Hidden Dragon' is due this year, followed later by the first of several planned Adam Sandler movies in an exclusive pact with Sandler.


There is a growing movement to "cut the cord", a backlash againg large cable providers such as Comcast who many feel have poor customer service and excessive rates and/or bundles of unwatched channels forced on subscribers. Services like Netflix, Hulu, and Amazon offer an alternative by providing streaming content to not only computers and tablets, but to the growing number of "smart TV's" out there.





Phylicia Rashad defends Cosby:

January 7, 2015


Phylicia Rashad, Bill Cosby's TV wife on "The Cosby Show" has come out to support Cosby on ABC News against the rape accusations of 17 women who said that the superstar raped them. Rashad claims that the scandal is "an orchastrated attack" to deminish Cosby's legacy. Rashad didn't comment on any of the specific accusers, but kept her comments on Cosby saying that he is a "kind and inclusive" man.





Sony Hackers Reportedly Worked From Thailand:

December 7, 2014


Cybersecurity experts have determined that hackers calling themselves "Guardians of Peace" used an Internet connection at the five-star St. Regis Bangkok hotel to leak Sony documents to the web, Bloomberg reports. The leak took place at 12:25 a.m. on December 2nd.


The Sony leak included documents revealing salaries of Sony execs and movie stars, profitability of the studio's films and over 47,000 social security numbers from past and current employees. Kevin Mandia, head of the security firm investigating the hack, called the attack "unprecedented in nature" and "carried out by an organized group."

For its part, North Korea has officially denied involvement in the Sony hack, although the nation's spokesperson suggested it could be the "righteous deed" of a supporter. North Korean officials have been up in arms about the Sony film The Interview, in which James Franco and Seth Rogen play guys who are sent to North Korea to assassinate leader Kim Jong Un.





"Today" continues to be bested by "GMA":

December 6, 2014


"ABC's "Good Morning America" topped NBC's "Today" by more than 183,000 viewers in the news demo, which ABC says is the largest margin for "GMA" in a November sweeps since November 1991.


In the latest sweeps period, "GMA" led "Today" in total viewers, 5.771 million to 5.122 million; in adults 25-54, 2.123 million to 1.940 million; and in adults 18-49, 1.540 million to 1.524 million.


"GMA" has bested NBC's ratings powerhouse "Today" for the better part of the last 3 years, raising concerns about recent changes and tweaks done by management to the once untouchable morning program. The salaries at ABC's "Good Morning America" are also much lower than the extremely high pay that NBC is dishing out to the "Today" hosts, specifically Matt Lauer.





"Biggest Loser" competitor Dead at 38:

December 5, 2014


A man known for his appearance on a broadcast reality series has died. Us Magazine reports that Damien Gurganious, a competitor on season seven of NBC's "The Biggest Loser," died Nov. 24 at age 38.


"Gurganious, who celebrated his birthday just one week before his passing, suffered from a sudden onset of a rare autoimmune disorder that caused bleeding in his brain," the story reports.

His family told the publication: "He was a pillar of his family, an amazing son, brother, cousin and uncle. He was an incredible husband and father to his two-year old daughter, Giselle. He was an inspiration and a mentor to so many. His love for his family and friends was immense."

The report adds: "Gurganious and his then-fiancee Nicole Brewer Gurganious appeared on the NBC reality competition in January 2009 and were eliminated in the third week. They married in August of that year."

The NBC reality show plans to run an "in memoriam" card dedicated to Gurganious at the end of the Dec. 11 episode of the show.





They Raised $100 Million To "Blow Up" The TV Industry, but now Aereo has Filed For Bankruptcy:

November 21, 2014


It seemed like a great idea. Aereo found a way to stream broadcast TV on the internet without the permission of the stations by using a simple antennae to receive the 'free' over the air signals. A loophole, so they thought, until The Supreme Court said the company was operating illegally.
With no "plan-B", the Supreme Court action killed Aereo. A company spokesman said: "We have traveled a long and challenging road. We stayed true to our mission and we believe that we have played a significant part in pushing the conversation forward, helping force positive change in the industry for consumers."





NBC News Chief Answers 'False Rumors' of 'Today' Show Anchor Firings:

November 20, 2014


(Us Weekly) With media attention focused on apparent turmoil behind the scenes at NBC's "Today" show, NBC News President Deborah Turness released a statement shooting down what she called "false rumors".

The move came after Us Weekly ran a report saying "Today" anchors Natalie Morales and Willie Geist had been fired.

The statement from Turness says: "The entire 'Today' show anchor team — Matt Lauer, Savannah Guthrie, Al Roker, Natalie Morales, Willie Geist, Carson Daly, Tamron Hall, Kathie Lee Gifford and Hoda Kotb — are incredibly talented, valued and have our support. In response to the false rumors that have been circulated about our anchor team, NBC wants to be absolutely clear: The rumors are wrong — period. This is the team we are committed to. And this is the team that our viewers turn to in the morning."


The Us Weekly report came out after "Today" executive Jamie Horowitz was fired just 10 weeks after he had been hired to improve the morning show's ratings.





'Downton Abbey' U.K. Season Finale Lowest Rated Yet:

November 10, 2014


An ITV (The British Network that carries Downton Abbey) spokeswoman said the show is still ITV's highest-rated drama, but the season finale dropped off from previous years. The show still had the eyes of 35.8 percent of people watching TV in Britain at the time, but 5 seasons of a show in the UK is a very long time. Downton Abbey runs on PBS in the U.S. after the season conclude in Great Briton. Despite the ratings slide, the show is still hugely popular and last week, ITV and production firm Carnival Films, part of NBCUniversal, announced the renewal of Downton Abbey for a sixth season.





NBC's 'Constantine' Rebounds On Friday:

November 10, 2014


From "Media Life": It's not quite enough to ensure a full-season pickup, but NBC's Constantine did rebound from last week's rough outing on Friday night. The new drama posted a 1.0 adults 18-49 rating at 10 p.m., up 11% or one tenth, from last week's 0.9. Constantine was one of a number of shows to see week-to-week gains over the previous week, which was Halloween, usually a slow night for TV viewing.





NBC's Today Show co-host Natalie Morales Looks to exit:

November 9, 2014


According to sources at the NY Post, Natalie Morales' agent has been reaching out to other shows, and she's also said to be interested in a talk show-type job. Morales joined "Today" in 2006 and has been passed over for a top anchor spot a few times, including when Ann Curry was pushed out. The Post says that there is an alleged power struggle among key players at the Today Show, and Natalie is looking to get out.


There have been numerous stories and rumors over the years about personality conflicts and problems between the on-comera talent at "Today", and things haven't changed.





Curtains for America's Most Wanted:

March 29, 2013


After 25 seasons, America's Most Wanted is no more. After months of not saying whether or not AMW would be renewed, Lifetime announced that they are cancelling the show. Lifetime seems to think that the show has run it's course in it's current format, but is still saying that it wants to continue with AMW host / creator John Walsh, saying that they are developing a pilot with him that will be similar to AMW. No details have been given on an air date.


In its 25 years on the air, America's Most Wanted has played a role in the capture of more than 1,100 fugitives in the U.S. and in 30 countries, including 17 criminals who were listed on the FBI's Ten Most Wanted. AMW also has assisted in the rescue of 61 children.





The Unfortunate Problem with NBC's Comedy Line-up:

May 20, 2012


NBC has been in last place amongst the four major broadcast networks for as long as I've been covering television ratings (almost six years). Despite the lack of viewers, it has the most popular comedy line-up critically. Community, Parks & Recreation, and 30 Rock are amongst the best-reviewed comedies on television and rookie show Up All Night has been positively received as well. With Cougar Town's move to TBS, no major network has more than two comedies that can compete with the critical approval that NBC's line-up maintains (ABC has Modern Family and Happy Endings and CBS has How I Met Your Mother and The Big Bang Theory). Despite the increasingly important presence of DVRs and websites such as Hulu, traditional ratings are the number one factor when it comes to a show's chances at renewal. So even though Community has a strong cult following and is one of Hulu's top shows, NBC does not know what to do with it. Community, 30 Rock, and Up All Night all received 13 episode orders for next season, nine below the traditional 22. Parks and Recreation and The Office received full orders, though many expect this to be The Office's final year. Critically despised and ratings challenged rookie Whitney was also renewed by NBC, though the order count is unclear. 30 Rock is also ending after this season.


While it is certainly nice that NBC kept all its critically acclaimed comedies around, half orders practically ensure that the end is nigh for these shows. Half orders show NBC's lack of confidence in these shows. It is possible that NBC could order a back nine for Up All Night and Community, but given that back nines are almost exclusively used for rookie shows it isn't looking good. NBC has a full slate of comedies for next year and their success will likely play a factor as well.


If Community and Up All Night do not pick up their numbers, they are going to get cancelled. It does not matter how popular they are on Hulu or how many people TiVo them, their percent of the market share in the 18-49 demographic as well as total viewers are simply unacceptable for network television. Even on a last place network like NBC.


The problem is that Community is in its fourth season. Few shows see significant ratings spikes after being on the air for so long. Usually, the opposite happens. The Office was in a similar predicament after its first season and turned things around, but Community is headed into its fourth. We really cannot expect the same results, especially since Community lacks a major movie star like Steve Carrell. Carrell's summer success with The 40 Year Old Virgin is often credited with The Office's ratings spike for its second season. Up All Night and Community do not have that luxury, though actors like Donald Glover and Will Arnett have significant cult followings.


It is hard to fault NBC for renewing its comedy lineup, with the exception of Whitney, which should've been sacked. But this will likely be the last chance for Community and Up All Night. Unfortunately, all signs indicate that neither will succeed, though Community's move to Fridays will alleviate some need for a ratings spike. Few shows see that kind of spike on Fridays though and this will be an uphill battle. Both shows could see pickups by a cable network but Up All Night lacks a significant cult following generally required to attract attention and Community will become increasingly more expensive as the contracts of stars like Joel McHale and Chevy Chase will skyrocket.


Shows that struggle to pull in four million viewers don't last long on network television. Just because Community, Parks and Recreation, Up All Night, The Office, and Whitney all saw renewals does not mean that their futures are safe. It is unlikely that all of them will be cancelled in one swoop, but significant improvement is needed for them to see more than one or two more seasons.





New "Destination" for Planet Green:

April 05, 2012


Discovery Communications is getting rid of its "Planet Green" network and launching "Destination America" in its place. The reason for the change is that Planet Green had low ratings and couldn't support (numbers wise) any original programming. When it was launched on June 4, 2008, Planet Green initially focused on ecology and the environment, but as time went by and ratings stayed low, it became basically a re-run channel for Discovery. Before Planet Green was launched, this was to "Discovery Home", a competitor to HGTV that didn't take off. Discovery flipped it to Planet Green to try something original, and to capitalize on the "Go Green" mentality that was picking up traction in the country.


"Destination America" will have a Memorial Day launch on May 28, 2012 and its programming will compete with The Travel Channel featuring mainly American-centric travel, food, and natural history programming. Discovery sold The Travel Channel to Scripps Networks Interactive in 2010 and will now be competing against the network that they helped build after they purchased it from (former Weather Channel owner) Landmark Communications back in 1997. The moniker for "Destination America" will be "Celebrate America's past, present, and future."




Here are the most watched TV shows of 2011:

December 23, 2011


1. Super Bowl XLV - Fox - February 6 - 111 million viewers


2. AFC Championship - CBS - Jan. 23 - 54.9 million viewers


3. NFC Championship - Fox - Jan. 23 - 51.9 million viewers


4. AFC Divisional Playoff - CBS - Jan. 16 - 43.5 million viewers


5. NFC Wildcard Game - Fox - Jan. 9 - 39.3 million viewers


6. Academy Awards - ABC - Feb. 27 - 37.9 million viewers


7. AFC Divisional Playoff - CBS - Jan. 15 - 34 million viewers


8. NFL Playoff Game 2 - NBC - Jan. 8 - 33.3 million viewers


9. NFC Playoff - Fox - Jan. 16 - 32.5 million viewers


10. Dolphins vs. Cowboys - CBS - Nov. 24 -30.9 million viewers


11. NFC Playoff - Fox - Jan. 15 - 30.8 million viewers


12. Packers vs. Lions - Fox - Nov. 24 - 30.2 million viewers


13. American Idol - Fox - May 25 - 29.3 million viewers


13. Two and a Half Men - CBS - Sept. 19 - 28.7 million viewers





NBC Hires Howard Stern as Talent Judge

December 14, 2011


Howard Stern is the newest judge on "America's Got Talent", one of the many "American Idol" clones on TV. Howard Stern left a successful radio career six years ago to jump over to Sirus Satellite Radio (now Sirus/XM) foe millions of dollars. Joining the Satcaster may have made him millions, but it took Stern out of the spotlight for most Americans and many knew that it was just a matter of time until he either returned to radio, or did something on TV. Is Howard Stern still a draw after more or less disappearing six years ago? Only the ratings will tell.





NBC Hires Names Over Experience

November 14, 2011


NBC News has hired Chelsea Clinton as a full-time correspondent, making her the second daughter of a president on the division's payroll. Jenna Bush Hager, former president George W. Bush's daughter is currently on NBC's "Today" show.

Clinton will start working on stories that will be used during an "NBC Nightly News" segment called "Making a Difference," which is similar to the segment on the "Today" Show that Jenna Bush Hager does. Basically, "Fluff".
Clinton's decision to join NBC comes after she has worked on raising her profile through her family's William J. Clinton Foundation and speaking at 400 town hall meetings in 2008 to support her mother's presidential candidacy, according to a NY Times article.

Steve Capus, the president of NBC News, met with Clinton, who told him that she was moved during her mother's campaign by personal stories of contributions, the article says.


"We knew she wasn't going to do the lead story. But having somebody who was going to do really captivating feature assignments for the 'Making a Difference' franchise really kind of synced up," Capus said.


"Making a Difference" segments, which are popular in the evening newscast, might also be added to "Rock Center with Brian Williams," the new prime-time newsmagazine, according to the article.


In an increasingly hard industry to break into, this is not something that would-be television news reporters welcome. A student at SUNY Oswego told this TV Hell reporter that "it's revolting that a network would hire inexperienced people just for their name recognition to do fluff stories. Jenna Bush is clearly out of her league and I can't imagine Chelsea will be any better. I hope this doesn't spread to the other networks and local stations."





Thoughts on the Entourage Finale

September 12, 2011


Longtime readers of TV Hell know that I've been ragging on Entourage for a few years now. This season wasn't long enough to really turn that around but that didn't deter me from enjoying the surprisingly satisfying finale. It won't go down as one of the all time greats, but there are too many downright awful finales to really knock Entourages at all.


I suppose part of my praise comes from the fact that the Entourage movie was approved. That took some pressure off the TV finale but it still needed to deliver. I think the writer's were smart to end the episode on a positive note. Letting things all go to Hell would've set up the movie, but it would've been a huge disservice to the franchise as a TV show.


The reason I liked the finale is perhaps the perfect reason why the show needed to end in the first place. As a fan, I wanted the boys and Ari to end things on a positive note. Entourage really took a dive in quality with the depressing storylines. But as satisfying as it was to see the gang take off for Paris without many cares in the world, I was reminded by the fact that we've been down this road before. Once they're at the top, the only place to go is down. We've seen that before too many times.


Cable shows rarely go on for more than five or six seasons. Eight seasons and nearly a hundred episodes is a long time for a premium cable show to stay on the air. HBO is known as the standard for quality in cable television and Entourage had been hurting for a couple seasons now. I liked the farewell that we were given; I just wish that it had come sooner. I'll miss Entourage but I can't really say that I'm yearning for more.





Did Conan O'Brien Pull a Jay Leno on George Lopez?

August 15, 2011


My apologies for not being able to cram any more late night hosts into that title. As many of you know already, Lopez Tonight was cancelled this past Thursday. This comes a little more than a year after the arrival of Conan O'Brien to TBS. While I was not a fan of Lopez's work, I am a little disappointed to see that O'Brien essentially did the same thing to Lopez as was done to him by Jay Leno.


Both O'Brien and Leno came out of the Tonight Show war with victories of sort. Leno got his prized show back. Conan got 45 million dollars for himself and his crew as well as sympathy from most of the media. But the media doesn't seem to be jumping on him now.


I read a rumor that Conan asked TBS to keep Lopez around for awhile so that he wouldn't look like a bad guy. I don't doubt that this is at least partially true given that Lopez's numbers were good enough that it would have been stupid to sack him without at least seeing how he would perform at midnight. It was important to make sure that O'Brien stayed the victim, even though it's clear that he wasn't.


What's funny about this case is that Conan's ratings at 11 are near identical to Lopez's while he was at that hour. Conan pulls in about 200,000 more viewers than Lopez did at that slot before he was moved. 12 am was not kind to Lopez as he was pulling in a little more than 400,000 viewers at the time of his cancellation. Would he have been about to do a million at 11? It's possible.


The most important thing to give a late night talk show is time. The Tonight Show with Lay Leno bombed for the first few years, as did Late Night with Conan O'Brien. I don't know if Lopez would've recovered from 400,000 viewers with time but I do think that he should've been given more of a chance. Cancelling him a year after brining Conan in indicates that TBS didn't really care about giving him a chance.


But late night television is a business. The only real difference between this situation and last years was the way the media portrayed things. I have sympathy for Lopez as I had for Conan. But I'm not going to make Conan into a villain like the media did to Leno It was just good business.


Questions? Comments? Send them to ian@tvhell.net. And follow @tvhell on twitter.





Emmy Nomination Analysis

July 14, 2011


Once again I would like to apologize for my infrequent postings this summer. As I said in the last post I'm in the middle of writing a book, which has been taking up a great deal of my time. I do try to update the twitter account every day so if you're really aching for new TV Hell material I would suggest following us if you do not do so already.


With that out-of-the-way, the Emmy nominations were announced today. I will say that there really aren't many surprises here, but this year that's really not such a bad thing. Some people may notice that Breaking Bad was not nominated for anything but that was because its new season has not premiered yet. Some may say that the nominations were a little too predictable but there's not much I would really change.


Both the Best Drama and Best Comedy categories are really up for grabs. I would say that Mad Men is the front runner for best drama but I think Boardwalk Empire, The Good Wife, and even Friday Night Lights could very well take home the gold. I can't see Glee winning Best Comedy but Modern Family, 30 Rock, the Big Bang Theory should all be viewed as serious contenders.


Best Actor and Actress are also very much up for grabs. Without Bryan Cranston, this could be the year the Jon Hamm wins best actor but I could see Steve Buscemi taking it. As for Lead Actress, Kathy Bates and Julianna Margulies should be viewed as front-runners but again it really could go to anyone aside from Mariska Hargitay.


For comedy, I would expect Jim Parsons to repeat for the Big Bang Theory and I think Laura Linney will win for The Big C. I probably would've nominated The Big C over the office in the best comedy and I think Emmy voters could take note of that.


The Supporting Actor categories might be my favorite this year. There really isn't a bad nomination in the drama series. I think game of thrones' Peter Dinklage should be viewed as the early front-runner but the Emmys do like Andre Braugher, a two time winner. The Best Supporting Actress category is a bit harder to predict but I would say Michelle Forbes from The Killing would be my pick.


I don't know if having four actors from Modern Family could hurt any of their chances. We saw that a few years ago in the Golden globes when Sarah Louise Parker beat four of the Desperate Housewives. It could happen again. But Chris Colfer and Jon Cryer are really not that deserving so I'll give the early nod to Ed O'Neill. For the women it's really anyone's guess, I'd like to see Betty White get it but Sophia Vergara is really the most deserving.





2010-2011 Season Wrap Up

June 23, 2011


I was pretty brief in my harsh criticism of the upcoming Fall season. But that doesn't take away from a fairly solid season that has finally come to a close. This season was the first in awhile that didn't have a long running show end (Friday Night Light's status on DirecTV leaves this up for debate) and there weren't many standout rookie shows, but it was still an entertaining year.


I think the biggest question going into this season surrounded the veteran shows in primetime. From drama to comedy to reality, there were a lot of shows that could've shown their age. The biggest question was American Idol, which suffered the loss of Simon Cowell. But there weren't any drastic ratings drops. The Office, CSI, House, Law & Order: SVU, and many others aren't as favorable with the critics as they once were but clearly people are still watching.


Another big question was the sophomore slump. Last year was the first year in a long time that there were a bunch of returning rookie shows. Glee suffered and V died a death that most expected last season, but the rest of the sophomore class shined. The Good Wife, NCIS: LA, Parenthood, Community, Modern Family, Cougar Town, and The Middle all had successful seasons.


It's good to see that so many sophomore shows are going to back for season three because the freshman class left a lot to be desired. There just weren't a lot of noteworthy shows. CBS dramas Blue Bloods did well on a tough Friday slot, Nikita and Harry's Law were modest successes, and Happy Endings was a late season discovery but that was about it. With so many networks facing huge aging problems, this was a problem that needed to be addressed. It wasn't and it doesn't look like it will be next year either.


The cable networks are doing great. USA has a line-up that is starting to look as full as a broadcast network and TNT isn't too far behind. HBO and FX have rebuilt their once mighty line-ups. AMC and Showtime aren't far behind. Cable is catching up fast but the broadcast networks really aren't doing anything to combat this. I'd like nothing more than for all of them to be successful. More success = more programming to choose from. But I honestly can't blame anyone who only watches cable nowadays. It's not such a bad decision.


This wasn't a bad season. Assuming I'm still here in another five years, I doubt it will be one that I remember as particularly memorable. I guess you can take that for what it's worth.


What did you think of the past season? Am I too cynical? Let me know at ian@tvhell.net





2011-2012 Fall Network TV Analysis Wrap Up

June 12, 2011


Well another TV season is in the books. Not much has changed since last year. CBS is still in first. Fox is holding its own despite early reservations regarding American Idol sans Simon Cowell. ABC and NBC continue their downward slides. The CW is well, The CW. Not the most exciting season.


Should we expect things to be different next year? The answer is simple.


Nope.


There's a certain lack of boldness found in each network's lineup this year. For CBS and to a certain extent The CW, this doesn't matter. But Fox, NBC, and ABC need to be bold. They're all networks with tons of holes in their line-ups and none of them have done anything to really fix the problem. Their hit dramas are all old, too old to be really all that reliable anymore. I'm talking about House, Law & Order: SVU, Bones, Grey's Anatomy, and Desperate Housewives. These shows are all old, yet the nets have done little to rectify the situation.


The current crop looks about on par with last year's. Pan Am, Terra Nova, and Ringer are the only three that I'm remotely interested in checking out. Assuming I'm wrong about one of these three and one or two others that's still not very promising. At least there's cable!!!


This wrap up is brief, because there's just not much to comment on. I've said it all before.





2011-2012 Fall Network TV Analysis: NBC

June 2, 2011


2010-2011 Fall Network TV Coverage: NBC


Usually the networks that have the most to gain are the most fun to coverage. NBC is the exception to that rule. Year after year, the peacock network's season comes and goes without a new hit drama. It's been doing alright in the comedy department but that just doesn't cut it. Let's just be glad NBC sacked that awful Wonder Woman pilot.




Monday

8:00-10:00 pm: The Sing-Off


10:00-11:00 pm: The Playboy Club


I've heard that the Sing-Off was a late pickup, which means somebody thought it was a bad idea. To be honest, after the success of The Voice I don't blame them for trying another competition but with Simon Cowell's The X Factor airing in the fall as well, things don?t look good. I'll admit; I'm slightly intrigued by The Playboy Club though its cast is underwhelming. I'll give it a shot. Overall Mondays aren't looking so hot.

Tuesday

8:00-10:00 pm: The Biggest Loser


10:00-11:00 pm: Parenthood


It?s sad to say that this might be NBC's best night if you don?t count Sunday Night Football. Parenthood doesn?t pull in great ratings but it's a good show. Maybe it'll catch on or maybe it'll just be NBC's new Ed (a show so old it predates my time on this website).

Wednesday

8:00-8:30 pm: Up All Nights


8:30-9:00 pm: Free Agents


9:00-10:00 pm: Harry?s Law


10:00-11:00 pm: Law & Order: SVU


This line-up shows the magnitude of the stupidity of NBC's creative team. Two new half hour comedies alone on a nigh where comedy is dominated by ABC? NBC should've sent 30 Rock, Community, or Parks and Recreation here with one of these so that at least one of these comedies would have a fighting chance. Free Agents is what all the cast members are going to be after this fall. I'm not in love with Harry's Law at 9. If it's not broken why fix it? NBC has plenty of other broken things to fix. SVU could be in trouble after losing Christopher Meloni and the rumored departure of Mariska Hargitay midseason. This night is a huge failure on NBC's part.

Thursday

8:00-8:30 pm: Community


8:30-9:00 pm: Parks & Recreation


9:00-9:30 pm: The Office


9:30-10:00 pm: Whitney


10:00-11:00 pm: Prime Suspect


I actually started laughing when I saw that Maria Bello was the star of Prime Suspect. Take one of ER's worst characters and give her the lead role in a primetime drama fifteen years later. Just wow. I've seen her in bit supporting roles since that but I mean come on. As a fan of the original Prime Suspect, I can say I'm slightly insulted. Community and Parks will be fine. The Office needs to get its act together and Whitney looks like an absolute bomb. What a joke.

Friday

8:00-9:00 pm: Chuck


9:00-10:00 pm: Grimm


10:00-11:00 pm: Dateline NBC


What was the point in renewing Chuck for a 13 episode final season? Who does that benefit other than Chuck 10 fans? Grimm looks like a bad rip off of Supernatural. The funny thing is, it airs opposite Supernatural. Seriously why doesn?t NBC just hire me? I?m going on record and stating that I would do a much better job with programming. This is just a complete joke.

Sunday

8:00-11:00 pm: Sunday Night Football


No complaints here. Football is infinitely better than anything NBC could come up with. Come to think about it, high school football could probably pull better ratings.


New NBC Chairman Bob Greenblatt was quoted as saying, 'Today is the start to the road to recovery.' I disagree. This line-up is pathetic. Truly abysmal. NBC is going nowhere but down. Looks like we'll see just how far the rabbit hole goes.


That concludes upfront coverage. I'll post a wrap up of this season and a look ahead to this fall in a day or two. I apologize for the delay with this one. As our twitter followers know, I'm writing a book. I plan to keep the news section updated but it?ll happen with less frequency this summer. If you can't get enough of me, I suggest you follow us on twitter since I update that a few times a day. Happy summer




2011-2012 Fall Network TV Analysis: The CW

May 21, 2011


I've said it before and I'll say it again, it's hard to judge the success of The CW. Back in the days of UPN and the WB you could compare them to each other. The CW is clearly behind the other four but this doesn't necessarily mean it can?t be successful. The CW had a good year. Nikita is a sleeper hit and quite frankly, Hellcats' ratings weren't too awful to renew. With Smallville ended and One Tree Hill pushed back to midseason, The CW is debuting more new shows than usual. Let's take a look.

Monday

8:00-9:00 pm: Gossip Girl


9:00-10:00 pm: Hart of Dixie


Gossip Girl has been irrelevant for a really long time (a fate I think Glee will soon suffer). Hart of Dixie marks Rachel Bilson's return to TV. Its plotline looks too similar to Everwood to be successful.

Tuesday

8:00-9:00 pm: 90210


9:00-10:00 pm: Ringer


90210 needs a bounce back season or it's going to be as irrelevant as Gossip Girl. Ringer marks Sarah Michelle Gellar's return to TV. I have a soft spot for her since I was a big Buffy fan but honestly that trailer looked downright awful. CBS passed on it for a reason.

Wednesday

8:00-9:00 pm: H8R


9:00-10:00 pm: America's Next Top Model


H8R looks mildly amusing but it looks like it could grow old fast. America's Next Top Model continues to chug along. It's sad that the first night of The CW's line-up that I don't have a lot of complaints about is a night of only reality.

Thursday

8:00-9:00 pm: The Vampire Diaries


9:00-10:00 pm: The Secret Circle


I will say that The Vampire Diaries is a lot better than it was last season. It's held up well on Thursdays, which is more difficult than you'd think. The Secret Circle looks really stupid but it could catch on Paring it with The Vampire Diaries was a good decision but I don?t really want to know what the secret is.

Friday

8:00-9:00 pm: Nikita


9:00-10:00 pm: Supernatural


I?d like to see Nikita moved once one of the new shows bombs but for now this move works. This is Supernatural's first season without Smallville but I think it'll be fine. Supernatural is going up against Fringe but I don't think that this will affect either drama as much as other websites are saying.


Overall this line-up is mediocre. The CW has four new shows, all of which look fairly awful. I know Life Unexpected and Hellcats underperformed but I would have liked to see them back if I knew that this was the alternative.





2011-2012 Fall Network TV Analysis: CBS

May 21, 2011


This past season was another strong one for CBS. The eye network continues to have the same issue that the other networks can only hope to have in a few years. CBS has too many good shows. This year we saw rookie drama Criminal Minds: Suspect Behavior bite the dust when it would've survived on any other network. Personally I thought CSI NY should've been the one to go but I'm glad that Blue Bloods wasn't caught in the crossfire.

Monday
8:00-8:30 pm: How I Met Your Mother

8:30-9:00 pm: 2 Broke Girls

9:00-9:30 pm: Two and a Half Men

9:30-10:00 pm: Mike & Molly

10:00-11:00 pm: Hawaii Five-0

This night's success will be determined by how Men can perform without Sheen. The show will bring ratings at first as people will no doubt be curious but this happens all the time (think The Jay Leno Show's early success). 2 Broke Girls looks stupid. It'll be interesting to see whether or not Hawaii Five-0 suffers from the sophomore slump but I will say it was a pleasant surprise. The jury's still out on this night for CBS, it?s beatable.

Tuesday

8:00-9:00 pm: NCIS


9:00-10:00 pm: NCIS: LA


10:00-11:00 pm: Unforgettable


Tuesday is CBS' to lose. Nothing is going to challenge either NCIS. Unforgettable looks well, forgettable. CBS likes Poppy Montgomery who starred on Without a Trace but this gimmick show looks pretty bad. I would've liked to see Person of Interest in the 10:00 slot, as it looks more promising as has a tough timeslot.

Wednesday

8:00-9:00 pm: Survivor


9:00-10:00 pm: Criminal Minds


10:00-11:00 pm: CSI


I did a double take when I first saw CBS? Wednesday line-up as Survivor and CSI were Thursday mainstays for most of my time on this website. This night is a winner for CBS but it will be interesting to see how Thursdays hold up without CSI.

Thursday

8:00-8:30 pm: The Big Bang Theory


8:30-9:00 pm: How to be a Gentleman


9:00-10:00 pm: Person of Interest


10:00-11:00 pm: The Mentalist


If you follow TV Hell on twitter you know that I'm really looking forward to Person of Interest. I'm a big Michael Emerson fan. But this night is venerable. How to be a Gentleman was a late pick-up, which doesn't bode well. It also stars Kevin Dillon, whose character on Entourage was unable to get a prime-time comedy because he 'didn't have the face for it.' It'll be interesting to see if this prophecy comes true. The Mentalist is solid but I have a feeling that every other network can make up some ground that CBS has built up over the past few years.

Friday

8:00-9:00 pm: A Gifted Man


9:00-10:00 pm: CSI: NY


10:00-11:00 pm: Blue Bloods


CBS will win Friday night. I'm not sold on A Gifted Man. From the trailer I saw it looks like a cross between House and the Ghost Whisperer, which is not a compliment. I wish CSI: NY had been sacked but this is a good night.

Sunday

7:00-8:00 pm: 60 Minutes


8:00-9:00 pm: The Amazing Race


9:00-10:00 pm: The Good Wife


10:00-11:00 pm: CSI: Miami


Moving The Good Wife to Sundays was probably a good decision. Unfortunately that's the only real bright spot on this otherwise uneventful night. The Amazing Race and CSI: Miami are both tired. I like what ABC has done on Sundays and I don?t think CBS has tried hard enough here.


That's it for CBS. I didn't include a Saturday night analysis but Rules of Engagement has been sent to die there. Overall CBS should retain first place but more because of the other networks faults. I think CBS should?ve been more aggressive and I'm not sold on Thursday night.





2011-2012 Fall Network TV Analysis: Fox

May 19, 2011


Fox's 2010-2011 season was a mixed bag. On the positive front, American Idol successfully moved on past the Simon Cowell era. On a negative note, Glee took a hit both with critics and ratings. Fox also failed to find a successful new drama. The network is doing fairly well on the comedy front but it needs serious work if it is going to be the number one broadcast network.




Monday

8:00-9:00 pm: Terra Nova


9:00-10:00 pm: House


I think Fox made a mistake but not flipping these two shows. Terra Nova could really benefit from having House serve as a lead-in and there's nothing on at 9 that would really give it a hard time pulling in decent numbers. With that being said, Terra Nova looks promising, though the prehistoric setting could get old fast. Jason O'Mara previously starred in Life On Mars, which got off to a great start before fizzling fast. I think Terra Nova has the potential to suffer the same fate.




Tuesday
8:00-9:00 pm: Glee

9:00-9:30 pm: The New Girl

9:30-10:00 pm: Raising Hope

Glee is on a mission to prove that this season was a fluke. Can it bounce back? Possibly but I doubt it'll ever reclaim the popularity that it had last year. Zooey Deschanel should convince a few people to check out The New Girl but it doesn?t look very promising. Raising Hope is a decent way to close out what appears to be a fairly unspectacular Tuesday night for Fox.

Wednesday

8:00-9:30 pm: The X Factor


9:30-10:00 pm: I Hate My Teenage Daughter


I can't imagine that Fox sticks with an hour and a half of The X Factor for the whole first half but I haven't been able to find any concrete plans for the schedule after it airs. The X Factor is going to be a hit for Fox. How big of a hit remains to be determined. I?d say probably around eighteen million give or take one or two million for the season. I Hate My Teenage Daughter looks ridiculously stupid. I hate that Fox put it on its line-up.




Thursday

8:00-9:00 pm: The X Factor: Results


9:00-10:00 pm: Bones


Do we really need an hour of results' This could backfire for Fox. Bones is an established hit but it's certainly getting older. Unspectacular night.



Friday

8:00-9:00 pm: Kitchen Nightmares


9:00-10:00 pm: Fringe


I don't really understand why Fringe got renewed. I wrote an article about it if you haven?t seen it already. Fox put in slightly more of an effort on Fridays than ABC did but this is still a very so-so line-up. I know Fox has been very much a part of the legacy of the Friday Night Death Slot legacy but renewing Fringe was not smart.

Sunday

Note: I've heard conflicting reports for Fox's Sunday night line-up. Since football almost always overlaps into the 7:00-8:00 slot I've heard that Fox isn't airing anything at 7. This is the line-up I've seen the most:


7:30-8:00 pm: The Cleveland Show


8:00-8:30 pm: The Simpsons


8:30-9:00 pm: Napoleon Dynamite (though new animated series Allen Gregory will be in this slot also in the fall at some point)


9:00-9:30 pm: Family Guy


9:30-10:00 pm: American Dad


Animation Domination continues. Bob's Burgers will also be back sometime this season, most likely after January. Fox has a good thing going for it on Sundays but it will be interesting to see how they move forward even if one of either Napoleon Dynamite or Allen Gregory are hits. That will leave Fox with six or seven animated comedies which means a few will either be cancelled or sent to another night.


Overall this is a fairly solid line-up for Fox but it does not solve the aging drama issue. Of Fox's four dramas, two are old (House and Bones) and two have seen ratings dips (Glee and Fringe). Terra Nova is a pretty risky bet and its Fox's only new fall drama. With House potentially ending next year, Fox could be in serious trouble even if The X Factor is a hit.





2011-2012 Fall Network TV Analysis: ABC

May 16, 2011


This is one of my favorite the yearly features that we do here. ABC has essentially gutted his its entire drama line-up that I've been criticizing for the better part of the last few years. ABC has a couple dramas that it can build its line-up around and a hit reality show in Dancing With the Stars so this rebuilding won't be as bad as NBC. ABC has also built an excellent comedy line-up that is arguably the best on television right now.


Regular readers should remember the format; upfront analysis is handled day by day. Once I'm done with the five nets I do an overall article on next year and then one of the past year.




Monday

8:00-10:00 pm: Dancing With the Stars


10:00-11:00 pm: Castle


Very solid night for ABC. Dancing With the Stars and Castle are both established performers. ABC needs work on most of its other nights so they should be happy that this night isn't one of them.




Tuesday

8:00-8:30 pm: Last Man Standing


8:30-9:00 pm: Man Up


9:00-10:00 pm: Dancing With the Stars: Results


10:00-11:00 pm: Body of Proof


Like this night. ABC is trying to introduce two new comedies with incredibly similar titles on a night that isn't really known for comedy. Doesn't quite add up. Last Man Standing has star power behind Tim Allen but veteran TV comedy actors have not had a great track record over the past couple years. Man Up is gone by November. Stars: Results is solid and Body of Proof is not a hit, but ABC was aggressive in cancellations. I prefer Proof over Off the Map or Brothers & Sisters, though I wouldn't expect much of a ratings increase. CBS will be hard to beat on Tuesday and ABC does not have the line-up to beat it.




Wednesday

8:00-8:30 pm: The Middle


8:30-9:00 pm: Suburgatory


9:00-9:30 pm: Modern Family


9:30-10:00 pm: Happy Endings


10:00-11:00 pm: Revenge


Mixed night for ABC. Renewing Happy Endings was the right call. Leaving Cougar Town to midseason might have been a mistake. Subugatory isn't going to be a huge hit. From the looks of it, it appears to be a mashup of Modern Family and Cougar Town, which won?t equate into big ratings. I like how Happy Endings gets the post Modern Family slot though as it needs some help. Revenge looks to be too serialized to take off. I read a description that said ?A woman heads to the Hamptons to seek revenge on those who harmed her family.? Does that look like a drama that will last seven seasons? No, I give it one season.




Thursday

8:00-9:00 pm: Charlie's Angels


9:00-10:00 pm: Grey's Anatomy


10:00-11:00 pm: Private Practice


This night is a bit of a gamble. I like Charlie's Angels in an 8'oclock slot. But I also like lead-ins. If ABC was going to put it at 8, I would've preferred a different night. Rookie shows don?t have great tracks records on Thursdays. The rest of the night is solid but nothing spectacular.




Friday

8:00-9:00 pm: Extreme Makeover: Home Edition


9:00-10:00 pm: Shark Tank


10:00-11:00 pm: 20/20


Moving Extreme Makeover: Home Edition to Fridays is a bold move. I like the potential for the show that's taking its place on Sundays so it's not necessarily a bad move. This is just an uneventful line-up on an uneventful night. Not much to say.




Sunday

7:00-8:00 pm: America's Funniest Home Videos


8:00-9:00 pm: Once Upon a Time


9:00-10:00 pm: Desperate Housewives


10:00-11:00 pm: Pan Am


Nice to see ABC shake things up on Sundays. I only wish that Pushing Daisies was still around as it would've been a perfect fit for Once Upon a Time, which is easily ABC's most promising new show. Housewives is getting stale. Pan Am seems to be network television's answer to Mad Men. I'm not sold on it but pairing it with Housewives was a great decision. This night has a lot of potential and ABC could potentially take first.


ABC is rebuilding and it shows. ABC brought back the right shows save for Body of Proof. The freshman class isn?t perfect but it's more inspiring than last years. ABC won't take first place this year but it's if one or two of its new shows take off, the alphabet network will be fine.





Thoughts on Michael Scott?s Last Episode

April 30, 2011


As most you know, Steve Carrell made his last appearance as a regular on The Office on Thursday night. I don't usually analyze specific shows but I haven't really been agreeing with the reviews I've been seeing. I've read numerous reviews from places such as The A.V. Club that are praising the episode. Some of you may know that I?m not a big fan of finales to begin with, but as a finale for the character this was pretty weak.


Comedy shows rarely lose their star. Happy Days is probably the most famous example. Happy Days survived for another four seasons after Ron Howard left but the shows best days were behind it. That 70s Show was never the same after Topher Grace and Ashton Kutcher left and only lasted a season before being cancelled.


Why is this information relevant? Because it shows that comedy shows are inherently inexperienced at saying goodbye to departing cast members. Series finales are different but in those cases it's the entire cast and not just one specific character. NBC had a 50-minute episode this week and the one last week to properly say goodbye to Scott. The 'Seasons of Love' rendition at the end of last week's episode seemed like the only proper ending to the Scott character.


Perhaps that's why Michael's departure was so poorly done. It was nice to see him individually say his farewells to each character but to then just walk out leaving them under the impression that he would be back the next day was pretty anti-climatic. It was a cop out for both Scott and the writers.


Further more I question the decision to have Will Ferrell come in and ?ease the transition? He hasn't been very funny and in many ways he's robbed everyone of a true Michael Scott departure. The season finale is loaded with stars and I think it would?ve made more sense to have his character appear after Scott had left, not just for one episode.


Michael Scott has been one of my favorite TV characters for a long time. Even though The Office has seen better days, Carrell always managed to get a laugh out of me. Part of the reason the show was so great was Carrell?s ability to show his character?s full emotion within the comedy. He didn?t really do that in his finale. I had a hard time believing that Michael Scott would just walk out of Dunder Mifflin without a proper embrace from the whole office.





The Bubble Shows

April 26, 2011


Yahoo did a piece recently on the bubble shows and what their outcomes will be. I wasn't crazy about it, as our twitter followers already know. Since upfronts are coming up soon I decided to take another look at the bubble shows.


Definitely Going to Be Cancelled (Aka shouldn't be bubble shows so I'm not going to talk about them)


ABC: Better With You, No Ordinary Family, Off the Map, Detroit 187


NBC: Outsourced, Perfect Couples


CBS: Chaos, The Defenders


Fox: Human Target


The CW: None



The Real Bubble Shows (aka pretty murky water)

ABC:

Brothers & Sisters: This is tough. It shouldn't be. This should be a no brainer, the shows pulls in terrible ratings. The problem is that ABC has had literally no luck with its rookies. Last episode drew 6.5 million viewers. That?s bad but I don?t think it?s bad enough to cancel just yet. If things get any, and I mean any, lower then we can talk cancellation. Until then expect the Walkers to bicker for another season.


Body of Proof: Back because ABC has nothing else.


Mr. Sunshine: Maybe it's the title. Maybe it's the fact that I'm in a good mood. I think Mr. Sunshine has a shot. Ratings aren't great but it's up against American Idol. If ratings show any improvement, I think it will be back.

CBS:

$#*! My Dad Says: Its finale drew 9.8 million. That makes it pretty hard to predict. As of now I think it?ll be back. There's enough here to merit another season.


Mad Love: Mad Love's cancellation is contingent on whether or not $#*! My Dad Says gets renewed. Since I think it will, I expect Mad Love to enter TV Hell.


Rules of Engagement: All of CBS? comedies are tricky because of Two and a Half Men. Since Men is a mess I think Rules will get by.


Criminal Minds: Suspect Behavior: This one is tricky. Ratings aren?t there. But CBS has never cancelled a spinoff of one of its powerhouse dramas. This will likely be the year with CSI: NY also on the cusp. This will go down the to wire but as of now, I think Suspect Behaviors will outlive CSI: NY.


CSI: NY: see above.

NBC:

Chuck: NBC should cancel Chuck. Enough's enough. After four years of being a bubble show, it?s time to cut ties with the cult spy dramedy. Will NBC cancel it? Who knows. I don?t think it'll be back though. NBC can't be that stupid.


The Event: Another one that should be cancelled. Unlike Chuck it probably will be.


Law & Order: LA: The reboot didn't work. I was fairly obnoxious about it on twitter. 5.4 million is not a good number. But I?m not sold that it will be cancelled. Then again this time last year I thought the original will be back. I think it will be back but I'll reevaluate on Headlines next week.

Fox:

The Chicago Code: With Fringe already renewed I can?t see Fox bringing the Chicago Code back. There?s just no room.


Lie to Me: Should be cancelled. Fox isn?t as stupid as NBC. Lie to Me has been on the bubble for a while. This should be it.

The CW:

Nikita: Shouldn't be a bubble show. I can?t imagine it being cancelled.


One Tree Hill: It should be cancelled. But I don't think it will. If the CW was going to cancel it, it would've done so already. Smallville got a season to wrap up, I expect One Tree Hill to get one as well.


Overall I've got to say this has been one of the most difficult seasons to predict since I started writing for this website six years ago. While these predictions aren't completely final, there are certainly a lot more question marks than usual. I?ll reexamine a number of these picks in Headlines. Until then e-mail me at ian@tvhell.net with questions.


Also I'm having a little contest on twitter, but it also applies to the site. E-mail or tweet with the network you?d like me to write about next. Any network.





Checking In With the Major Cable Networks Part 2

April 19, 2011


Last week's article got some positive feedback from you guys so I decided to do a follow up article. This article will cover SyFy, A&E, Comedy Central, and TBS. Let's get started.




SyFy

Shows: Being Human, Eureka, Warehouse 13, Haven, Sanctuary, Stargate Universe (ending), WWE Smackdown, Faceoff Scare Tactics, Ghost Hunters, Destination Truth


Let me start off by saying that SyFy is in much better shape than it was last year. The network is getting away from its reliance on older franchises such as Stargate and Battlestar Galactica. Being Human is a rare remake that works. Warehouse 13, Eureka, and Sanctuary are all hits and Haven has the potential to become a pretty big hit as well. SyFy will likely never be as big as USA or TNT since it is a genre specific network (even though it won?t admit it), but it can still achieve success in the ratings. Look for SyFy to continue to grow this year.




A&E

Shows: Billy the Exterminator, The Glades, Breakout Kings, Criss Angel: Mindfreak, Dog the Bounty Hunter, The First 48, Gene Simmons: Family Jewels, Heavy, Hoarders, Intervention, Manhunters, Paranormal State, Relapse, Storage Wars


I don't normally commentate on networks that are compiled mainly of original reality programming but reader Locke Engel requested A&E. The Glades was important for A&E as it gave the network its first glimpse at a scripted hit. A&E still has ways to go though. I don?t really think that A&E is in any position to become a major player in the scripted department anytime soon.




Comedy Central

Shows: The Daily Show, The Colbert Report, South Park, Futurama, Tosh.0, Onion Sportsdome, Sports Show with Norm Macdonald, Workaholics, Ugly Americans, The Benson Interruption, Nick Swardson's Pretend Time


Well Comedy Central is in a different league than the previous networks. As its name suggests, it is not a player in the scripted drama department. But as a cable network, it boasts one of the strongest line-ups of original programming. I'm not a fan of many of its new shows including Sports Show but I like the direction the network is going in. There's pretty much something good on every night.




TBS

Shows: Are We There Yet?, Conan, Lopez Tonight, Meet the Browns, Tyler Perry?s House of Payne


While I'm not a fan of either one of Tyler Perry's shows, I have to give him credit for pumping out so much original programming in such a short time. I'm not a fan of Are We There Yet? either. TBS does pretty well in the ratings but it needs to expand its original programming department before it can compete with Comedy Central. Conan has been a welcome edition and together with Lopez forms a formidable late night lineup. TBS needs to now focus on its primetime programming.





Checking In With the Major Cable Networks

April 07, 2011


The cable networks are often more interesting to follow than the broadcast ones. I don?t really write about them as much as I?d like to. With the emergence of AMC as a major player, the cable wars have only gotten more interesting. I'll take a looks at USA, TNT, FX, and AMC. I?d be happy to put an addendum in if there?s interest in any other cable networks. Let's begin.




USA

Shows: Psych, Burn Notice, White Collar, In Plain Sight, Royal Pains, Covert Affairs, Fairly Legal, WWE Monday Night Raw, WWE Tough Enough


USA is in great shape. It has more dramas than most of the broadcast networks. Ratings are also very impressive. USA is firmly in first place amongst the cablers. Psych and Burn Notice are getting up there in the years but not too old. USA should be cautious with its use of the dramedy. Reviews for Fairly Legal criticized the drama for being too similar to past shows. The characters welcome theme has done wonders for the network but it needs to also maintain the originality aspect. But at this point, no other cabler is in any position to take the first place throne.




TNT

Shows: The Closer, Leverage, HawthoRNe, Men of a Certain Age, Southland, Memphis Beat, Rizzoli & Isles


TNT knows drama. It has a large roster. However, TNT lacks hit shows. The Closer is going off the air. At this point there is not another show on the roster to take its place as the flagship show. Critics love Southland but it isn?t the ratings hit that The Closer was. Leverage, Memphis Beat, and Men of a Certain Age are fun, but they aren't flagship shows either. TNT needs another hit show. FX and AMC are catching up and TNT could very well be in fourth place in a year or two.




FX

Shows: Rescue Me, Sons of Anarchy, Justified, It's Always Sunny in Philadelphia, Archer, Louie, The League


FX has less than half the number of dramas that USA and TNT have but there?s no reason to panic just yet. Sons of Anarchy and Justified are big hits. Rescue Me isn't what it used to be and will be ending soon. TNT also really only two hits as well. Quality is more important the quantity. FX also has a very strong comedy department. Light's Out was a failure and Damages has gone to DirecTV. But Rescue Me's departure marks the end of the transitional phase for FX. The Shield, Nip/Tuck, and Rescue Me carried the network for a while. It was time to pass the torch. FX can now focus on the future. Given its solid track record, I think things will be fine.




AMC

Shows: Mad Men, Breaking Bad, The Walking Dead, The Killing


The once small time player is in the big leagues to stay. Three of its four shows are big hits and the fourth is only two episodes old. Based on early figures, The Killing will likely be a hit as well. Mad Men may have a hiatus ahead of it but AMC is in really solid shape. Breaking Bad remains my favorite show on TV.



So in summary, FX and AMC are on the rise. TNT will have to make up for lost ground after The Closer leaves the air. One has to wonder how much higher USA can go. The sky's the limit I guess but USA has been in uncharted territory for so long that one has to wonder when it'll come down. It's been a great year for cable TV and I'm sure it'll only get better.



Want more network analysis? Let me know which nets you want at ian@tvhell.net




Starz: Can It Compete Against HBO and Showtime?

April 05, 2011


Once Showtime became a legitimate player in the original programming department, it was only a matter of time before Starz entered the fray. Starz hasn't had the breakout success that basic cabler AMC has had, but it looks as though Starz has a very bright future ahead.


Starz's first major original drama was Crash. Ratings were unspectacular and the critics didn't like it. I thought it was pretty boring but it certainly put them on the map. The show was right to end after the death of Dennis Hopper. Gravity, its second original drama, wasn?t very good either.


Spartacus: Blood and Sand was Starz's first real hit. Like its first two dramas, Spartacus was not a critical success but it delivered on the ratings front. Starz's caught a bad break again when star Andy Whitfield was diagnosed with cancer but it looks like the show is going to continue. Starz followed with mini-series Pillars of the Earth, which was regarded as a big hit for the network.


Starz has also had some success with comedies. Head Case got a lot of attention and Party Down was arguably Starz's most well received show. The show was cancelled after Jane Lynch defected to Glee but it showed that Starz wasn't completely oblivious to picking good programming. Starz does not have any current comedies but has a show called Boss starring Kelsey Grammar, which shows promise.


Magic City is a new drama set in the 60s, which could be the show that makes Starz a serious player in the drama department. After all, Mad Men was a period piece that made AMC a player. Success does not come overnight. AMC got lucky with Mad Men, Breaking Bad, and The Walking Dead. Showtime has had some growing pains but the future is bright. It may be a few years from now, but look for Starz to compete with HBO and Showtime. Premium cable has given us some of the greatest TV shows of the past 20 years and I hope Starz will be able to carry on that tradition of success.





Friday Night Lights

March 31, 2011


Those of you with DirecTV have already seen the final season of Friday Night Lights. For those of us without satellite, the final season of one of the most critically acclaimed shows of recent times will be released on DVD this Tuesday. The final season will also be broadcast on NBC starting April 15th.


I rarely get sad when a show goes off the air. We've seen too many shows go on past their expiration dates. ER?s finale was the last time I was really moved by a conclusion though I'm sure I was not alone with that sentiment. Few shows know how to bow out when the time is right.


I'm not really sure why Friday Night Lights never reached a sizable audience. It is not too different from The Wire in that the critics loved it but no one watched it. Sure it aired on NBC, but it started off on a Tuesday. I can't really blame NBC for cancelling FNL either since it couldn't deliver but I'm glad to see that DirecTV gave it three more years on the air.


Friday Night Lights may have been based off of a movie, but it was really innovative television. From the star quarterback becoming paralyzed in the first episode to the relocation of setting to East Dillon in season 4, Friday Night Lights was not afraid to go against what we were used to seeing on TV.


Five seasons and seventy-six episodes down the road, it remains to be seen as to whether or not Friday Night Lights was ready to leave the air. The show had a successful transition from the Jason Street/Smash Williams days to the Vince Howard/Luke Cafferty era. With characters Matt Saracen and Tim Riggins as series regulars, season five did start to show signs of aging.


Friday Night Lights helped pave the way for shows like Damages to see extended life even though their ratings were not good enough to stay on TV. Season five will include guest appearances from past stars, bringing the show full circle. Friday Night Lights probably won?t leave behind a huge legacy, which is a shame since it was one of the best shows of the past ten years. Best show you?re not watching? You bet.





Should Fringe Have Been Renewed

March 26, 2011


As some of you may know, Fox picked up Fringe for a fourth season. The venerable sci-fi drama has seen its ups and downs, which started halfway through the show's first season. Yours truly wasn?t sold on its chances and I actually picked it to get the boot. It doesn't take more than a quick glance at the numbers to know that Fox made the wrong call.


Fringe averaged 3.8 million viewers last week. Yes those are Friday numbers but this is simply unacceptable for a network that is competition for first place. I'm not sure even NBC would settle for that kind of complacency on a Friday night. 3.8 looks like a great night for The CW but certainly not a number you would expect from Fox.


Fox is not known for it's Friday night success. In fact, the Friday Night Death Slot name belongs to Fox more than any other network. It loves to give Friday shows the boot. So why is Fringe back?


There are a few possible explanations for this madness but none of them make much sense. DVR numbers boosted Fringe's average. So what? 3.8 million is unacceptable. DVR can be brought into the equation for a show on the cusp. Fringe was not one of those shows. DVD sales? Another who cares. Syndication is a possible reason but Fringe isn't quite there yet. This also implies that Fringe will see an increase big enough to merit a fifth season. Friday sci-fi shows rarely see ratings increases.


You guys have heard me complain about the aging problem that each network currently find themselves in. Fox is unique for having only two hours of primetime a night. Much of this space is dedicated to reality television and animated comedies. Fox needs to reestablish its drama department. Bones and House aren't enough. Critics are already turning on Glee, who knows what they'll say next year.


Fox knows what it'll get with Fringe. That's not a good thing. A network vying for first can?t have shows that average fewer than four million on its line-up. This renewal was unacceptable.





Shows to Watch Out for on the Cancellation Front:

March 13, 2011


It's getting to be that time again. The season is winding down for a lot of shows, which means that TV Hell is going to get a lot busier. I already wrote an article focusing on the rookies so this one would be a more generalized look at the five networks. Let's get started.


Note: This article will not mention reality shows. All the big ones are safe.




ABC:

Grey's Anatomy, Modern Family, Private Practice, The Middle, Cougar Town, and Castle have all been renewed already. Better With You, No Ordinary Family, Detroit 1-8-7, V, and Off the Map should all be goners. Mr. Sunshine is showing signs that it could go either way. These next few weeks will tell us since it?s new and has been pulling decent numbers. Brothers & Sisters' fate is likely to be decided based on how aggressive ABC wants to be. There are a lot of cancellations already and I think ABC will give it another season assuming it doesn't see any significant drops.




CBS:

How I Met Your Mother, Big Bang Theory, NCIS, and (kinda) Two and a Half Men have been renewed. Men is up to CBS, who knows? Criminal Minds, Hawaii 5-0, NCIS: LA., The Mentalist, Mike & Molly, and Rules of Engagement should all see renewals. Criminal Minds: Suspect Behavior probably will too. Things get a little tricky from here. I don't really see either CSI: Miami or NY going but NY has reason to worry. Fridays a logjam. CBS doesn't have many shows that would be cancelled on other networks but something's gotta go. The Defenders is a sure goner and S**T My Dad Says likely will be too. Mad Love could go either way. That leaves Blue Bloods and The Good Wife. I mentioned this in Headlines and said that I think Blue Bloods will go. I still stand by that but I'll keep a close eye on the ratings for these bubble shows.




NBC:

What a mess? 30 Rock is the only show officially renewed. Parks and Recreation, Community, Law & Order: SVU, and The Office should all be back. Where to go from here? Parenthood isn't showing great numbers but should be considered likely to come back. Perfect Couples and Outsourced look like goners. The Event will likely join The Cape and Chase in the cancellation column. That leaves Chuck and Harry?s Law. If it comes down to the two of them NBC should go with Harry's Law. It's younger and brings in more overall ratings. NBC knows what it's getting with Chuck and that's not really a good thing anymore. I think ultimately both will be back. NBC likes to play it safe even though it's line-up sucks.




Fox:

Glee, Raising Hope, American Dad, The Simpsons, and The Cleveland Show have all been renewed. We can expect House, Family Guy, and Bones to join them. Traffic Light is a goner. Fringe, Lie to Me, The Chicago Code, and Human Target are on the bubble. I said that Lie to Me and the Chicago Code stand the best shot at renewal in Headlines. I?ll stick with that. Bob?s Burgers could get a small order for renewal. Animated series are tough to predict.




The CW: :

This one will be short. Smallville is ending. Life Unexpected was cancelled. Hellcats is the only show facing any threat at cancellation.


Did I miss a show? Got a specific question? Ask me at ian@tvhell.net.





Thoughts on the Charlie Sheen Debacle:

March 08, 2011


Charlie Sheen was finally fired from Two and a Half Men after weeks of badmouthing the show's producers as well as parent companies CBS and Warner Bros. Sheen?s termination is not surprising and it needed to happen. The man needs help. I doubt that he would've been ready to start filming next season when the time came about anyway. But what does this mean for Two and a Half Men?


CBS has yet to make a decision on Men. It looks like the network is trying to see whom they can potentially get to replace Sheen. John Stamos and Rob Lowe have been mentioned though Lowe is under contract for Parks and Recreation. Stamos and Lowe are both pretty funny (and have also had successful dramatic careers) but there is no one right to replace Sheen.


Two and a Half Men is a gold mine for CBS and Warner Bros. and will continue to be for decades with eight seasons worth of episodes for syndication. It's no wonder that CBS would explore its options before getting rid of a show that helped establish it as a Monday night comedy powerhouse. But it can't be done. The show is Charlie Sheen. A show with John Stamos, Rob Lowe, or whomever else they could find might be funny. But not Two and a Half Men.


Analysts have compared the situation to Steve Carrell's departure from The Office. The two are completely different. The Office has a large ensemble cast that will hopefully cushion the blow that very well may end up ruining the show anyway. Men is structured primarily around Sheen's character, his brother, and nephew. An office manager is replaceable. Relatives are a lot more difficult.


Eight seasons is a long run. While this whole ordeal will probably hurt Men's legacy, it won't compare to what will happen if the show tries to continue. We've seen too many shows fail miserably after their lead has left, let's not watch one more.





A Look At the Rookies: Which Shows Are Coming Back?:

February 17, 2011


This past few years have been incredibly hard on rookie shows. ABC and NBC face serious aging problems and Fox, CBS, and The CW aren?t exactly too far behind. I'm going to take a look at which shows are left and make some predictions.

ABC

Bad news. ABC has three rookie dramas currently airing on its schedule. No Ordinary Family and Detroit 1-8-7 are going to be cancelled. Their ratings are horrendous. Off the Map showed some promise before steadily declining. At this point I would expect it to get the boot. If it picks up even a little, it might be safe. It could be a situation similar to Castle from a few years back. Rookie comedy Better with You should be back.

Fox

Raising Hope was already renewed. I think Fox will give Bob's Burgers another chance, they?ve learned from past mistakes with Family Guy and Futurama. Human Target is going to get cancelled. That was quick.

NBC

Let's get the easy one out of the way. Chase is gone. No way it comes back. Things get a little trickier from there. I don?t see The Cape or The Event coming back. They were both early duds that don?t look like they?ll ever pick up more viewers. Harry?s Law shows more potential as does Law & Order: LA. I could see both of them coming back and I definitely think at least one of them will. This is an instance where more information is necessary since it's only February. Things will be different. Outsourced and Perfect Couples look safe for now but you never know.

CBS

CBS is fairly easy. The Defenders is a goner. Mike & Molly, and Hawaii 5-0 are safe. That leaves two shows that are questionable for the roster. $#*! My Dad says is probably gone. Blue Bloods isn't looking so hot. It could get renewed if CBS wants to get younger but that would most likely require them to get rid of either CSI: Miami or CSI: NY. I could definitely see them getting rid of CSI: NY and shifting Blue Bloods over to Fridays but there will also be new shows coming before the season is over.

The CW

The CW could conceivably renew all its scripted shows. It only has two rookies, Hellcats and Nikita. Neither one is a breakout hit but they both perform. I'll look more at cancellations for all shows later on but for now I wouldn't worry.




Ricky Gervais Camoes on The Office :

January 28, 2011


As some of you may know Ricky Gervais appeared in the cold open of last night's episode of The Office. For those of you who don't know Gervais was the creator of The Office and his character, David Brent, was the original Michael Scott.


It seemed like a pretty big waste to give away the first meeting of Scott and Brent with no hype at all but I guess that's the way the creators wanted it. It could've been a nice ratings boost for NBC though and for The Office in general which hasn't been doing spectacular in the ratings.


Does this mean that Ricky Gervais might become a permanent fixture on The Office. No, but I'd say it improves the chances. The fact that Gervais showed up not too long before Steve Carrell is set to depart is interesting. David Brent also asked Michael Scott if there were any job open, another potential sign.


NBC would be wise to offer Ricky Gervais a large sum of money to take over. The Office has been lacking lately and I think Gervais is the only real solution to saving the show.





Which Shows Should Be Cancelled:

January 07, 2011


Jumping the shark is a popular term in TV, often times in the wrong context. The common mistake is that people use jump the shark to refer to all good shows that start to go downhill. This isn?t always the case. The Office has not jumped the shark. It just sucks. I complied a list of current shows that I think need to be taken off the air. In order to qualify a show must not be ending already (disqualifying Entourage) or in be in its first season. I?m also disqualifying reality shows. Why? Because most of them shouldn?t last more than a year.


Glee: Glee has in fact jumped the shark. While I was never really a fan of the show to begin with, the constant over the top numbers that have plagued this season are too much even for ordinary 'gleeks' (not sure that exists). Glee had an interesting enough concept, especially for a network show but enough's enough.


The Office: Surprised? To be honest, I'd be saying this even if Steve Carrell were sticking around another season. The show has taken a serious hit in quality. Jim went from a likable guy to a douchebag and the rest of the cast have begun to lose their appeal. The British version lasted twelve episodes and a special. That?s not really the way we do it in America but there's only so much you can do with a show about an office. Seven seasons is enough.


One Tree Hill: If I had done this article last year, One Tree Hill would've been a lock. Maybe the year before too. One Tree Hill was a unique case in that it hit a rut early on and reinvented itself in its fifth season. Eight seasons is a lot for a teen drama (it was one when it started) and perhaps too many.


Grey?s Anatomy: No surprise here. Grey's Anatomy has lost most of its original cast members and most of its appeal. The storylines are ridiculous and repetitive and I really haven't cared about the show in years.


Brothers & Sisters: I'll admit, I was a fan for the first three years. Well two and a half. The show had an interesting enough concept but just started to get more and more ridiculous as it went along. I wasn't nuts about Rob Lowe's character but I found myself increasingly disinterested when he called it quits. The show has run its course.


CSI: Miami: Nine seasons of David Caruso's increasingly stupid one-liners before The Who is blasted is enough. The show started to get old around season six and while some critics are calling for CSI: NY to go, Miami is the one I think has overstayed its welcome.


Weeds: Weeds was one of my favorite new comedies of 2005. Six seasons later, the concept seems to be a bit tired. Cable shows don't last forever and hopefully season seven will be it.


Two and a Half Men: I don't really care that much that Angus Jones will soon be of legal age, destroying the shows title. I do care that it's tired. Charlie Sheen wanted out of his contract after his problems last year. Maybe they should have called it quits.


This is obviously my opinion and if you disagree or feel I left out a show, feel free to E-mail me and let me know.




V?s Weak Return Shows The Flaws of Mid Year Returns:

January 06, 2011


"V" returned Tuesday night to a pathetic six million viewers. Is this surprising? No, especially not from a network like ABC which has been misusing its shows for years. This is after all the network that butchered not one, not two, but four shows following the writer's strike (mind you, that's only counting the ones with potential). Dirty Sexy Money, Eli Stone, Pushing Daisies, and Life on Mars could've been the solution to ABC's aging problem. But ABC is bent on killing its shows with massive breaks.


We live in a much different TV world than the one from a few years ago. Reruns don't pull in decent numbers and cable networks no longer fear going head to head with the broadcast networks. Networks try to make up for the loss of rerun revenue by splitting seasons into two parts but that strategy has not paid off. 24 could get away with it, but that was a rare instance. New shows don?t have the fan bases to sustain breaks like that.


Was V going to be a hit? Probably not. It wasn't a great show to begin with and the ratings weren?t all that hot. But it?s not like ABC ever gave it a fighting chance. And what happens next year if ABC finds a show that actually has a chance at sticking around? They'll probably do the same thing. They've done it plenty of times in the past.


The solution isn?t really all that simple. CBS doesn't have the same problem because procedurals typically rerun better than other shows. But ABC, NBC, Fox, and The CW need to get their act together. Plenty of people are turning to cable as their main source of scripted entertainment and it's hard to blame them. Breaks like V's allow the networks to add more shows to their lineups but there's no point if they don't make it through the season.


Questions? Comments? Send them to ian@tvhell.net. And follow me on twitter.




---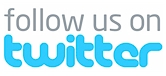 ---
News Archives - Click Here!
---
©1998-2019 TV Hell.net