"Beginnings and Endings" - By Lesli Millard

March 9, 2015


The end of another TV season is just around the corner. One of the bright spots this season is "Scorpion". This show is equal parts drama, action, suspense and also a little romantic tension added to the mix. A benefit to "Scorpion" is the ability to explore many different story lines. There is a range of possibilities of dilemmas for the genius team to find themselves embroiled in each week. Another aspect that makes this show work well is the relationships between the characters. The characters are complex, which carries over into their interactions with each other. This show has a good cast, good writing and a lot of action and adventure that can keep you on the edge of your seat. "Scorpion" has been renewed for a second season and airs on CBS.


Just as new shows are emerging, there are always ones hanging it up. Good, funny, solid comedy shows such as "Parks and Recreation" (7 seasons) and "Two and a Half Men" (12 seasons) are ending their runs this year. Both shows had good casts and writing. Many shows do not last 7 seasons and 12 seasons is really a rarity for television shows. Another notable and highly underrated television show that ended in January of this year is "Parenthood". It lasted six seasons and definitely had enough story lines to continue on for more seasons. It was truly a genuine family program and a show many could relate and find parallels to in their own lives. It went out the way a show should, without unresolved cliffhangers, and no loose ends left unexplained. The creators and writers gave Parenthood a proper farewell. We might not have wanted it to end, but at least the viewers were given a satisfying ending.





"NETFLIX" - By Lesli Millard

July 27, 2014


We are nearing the end of July and if you live in climate like I do, you know how hot it can get this time of year. What does one do when it is triple digits outside and walking out into the scorching heat sounds less than appealing? Well, aside from swimming etc., you could binge watch your favorite shows or get hooked on a new show altogether. I was perusing the offerings of NETFLIX the other day and was surprised to find many viewing options available. I decided to break them down into new and old.


As far as new goes, there are a lot of current and recent shows from which to choose. I just started watching one of NETFLIX's original programs, "Orange is The New Black". I find this show to be well written and acted. "House of Cards" is also another only on NETFLIX original show and while I haven't watched it yet, it is high up on my to do list. Next up are shows currently on or ones that have recently ended. This list includes shows such as, "The New Girl", "Mad Men", "Walking Dead", "Sons of Anarchy", "30 Rock", "The Office", "Parenthood" etc. etc. You could even watch the whole "How I Met Your Mother" series. The list keeps on going from there.


The old, and perhaps this isn't the most appropriate term, constitute older shows that may have been off the air for a while, but they are still your favorites and give you the same feeling of contentment that say comfort food does. Some examples are: "Cheers", "Wings", "Frasier", "The Wonder Years", "Magnum P.I." etc. If you are into Sci-Fi, NETFLIX has many shows to choose from. You could watch anything from the original "Incredible Hulk" series that starred Bill Bixby to any of the "Star Trek" series or even "Firefly", along with many others.


Perhaps there was a show you always meant to tune in to, but you just couldn't fit it in to your schedule, well NETFLIX allows you the option to watch the aforementioned show for a reasonable monthly fee. You can choose from drama, comedy, mystery, action, sci-fi, and animated shows, just to name a few. All you need is an allotment of free time, NETFLIX, and you are all set. It is worth checking out some time.





"Season Finales and the Fate of Shows" - By Lesli Millard

March 23, 2014


It's that time of the year again when we pass through another sweeps period, and around the corner season finales will commence. I spent some time perusing the shows that look more like they are destined for cancellation rather than renewal. Three particular shows caught my attention and left me hoping they will be given a reprieve:


Community:
I really like this show and have since it's inception. It is funny, creative and has a nice element of weird/oddness to it. It can be out in left field and yet makes perfect sense at the same time. Unfortunately, it may have run its course and coupled with the loss of two main characters, it is not quite the same show. The departure of Troy has left a bit of a void and Community just isn't the same without the Troy and Abed relationship. Community does have a loyal following and hopefully the show will continue.


The Crazy Ones:
This show has potential and I think it is too early to give it the axe. It is a funny and intelligent comedy. It may have lost some steam since the beginning of the season, but I think there is enough there to not give up on it yet. It has a good cast and writing. If it does get cancelled, I hope another network picks it up.


Parenthood:
Parenthood seems to be always balancing on the bubble. Last year it seemed near cancellation and it thankfully was renewed. Here we are again this year, and the situation is the unfortunately the same. I really like how this show is so relatable and real. It pulls you in and makes you feel and five seasons in and it still feels strong. The writing and cast are great. I hope Parenthood will be renewed, but ratings being what they are, it wouldn't be surprising if it were cancelled.


The above shows are only a few of the many heading towards the TV Hell list. What are some shows near and dear to you that you don't want to see go? I would love to know your thoughts.





"Giving Thanks and the new TV season" - By Lesli Millard

November 21, 2013


Next week Thanksgiving arrives and along with all the turkey, fixings, family and football are holiday episodes of TV shows. I thought I would fold in a few thoughts about some new shows along with the Thanksgiving holiday. First off, are three shows that made my DVR list this season.



The Goldbergs: I have to admit that after the first episode, I wasn't completely sold on this show. The more I watched, the more it grew on me. It is partly the nostalgia. Speaking as a kid of the 80s, I enjoy all the trips back to memory lane this show allows me to venture on each week. The story lines are good as well and I like how each episode has a feel good message at the end. Lastly, it is funny with a good cast that meshes well with each other. (The Thanksgiving episode just aired this week. You can check it out on the ABC app or on ABC.com).


The Crazy Ones: This is an intelligent, well-written and funny comedy. Robin Williams is humor perfected and how he can shift from comedy to drama in an instant is amazing to watch. His chemistry with Sarah Michelle Gellar really works. The whole cast is great and enjoyable to watch.


Marvel Agents of Shield: First of all, you can't go wrong with Joss Wedon. I really like the story lines of this show, not to mention the fantastic special effects. The show has a wonderful cast, anchored by Clark Gregg as Agent Coulson. Now if only I could have a car like Lola.



Memorable Thanksgiving shows.


Before I leave off this time, I wanted to mention a couple of my favorite memorable Thanksgiving episodes.



Friends, "The One with the Football"
Thanksgiving, football in the park and friends make this a classic and hilarious episode. Of course, any of the Friends Thanksgiving episodes are fun to watch. Who doesn't remember Joey with a turkey on his head?


Cheers, "Thanksgiving Orphans"
This is probably one of the best food fight episodes. It is a class Thanksgiving episode for sure.
Charlie Brown Thanksgiving
A favorite in our house because it just isn't Thanksgiving without jellybeans, root beer and Snoopy battling it out with a lawn chair.


Have a Happy Thanksgiving everyone!





"The Emmys" - By Lesli Millard

August 29, 2013


The Primetime Emmy Awards will be broadcast on Sunday, September 22nd. This event, which celebrates the best in TV, is a yearly ritual in my TV viewing routine. The nominations this year, however, have left me with a couple of questions. First off, should the Emmy awards have categories both for network TV programs and Cable shows? For example, should the Emmys separate the Outstanding Actor/Actress categories as well as those for Outstanding Comedy/Drama show into two groups, one for network and another for cable shows? Now I am not questioning the talent of this year's nominees or of past nominees. However, from my perspective, it appears that many actors, actresses and shows are routinely not nominated for seemingly worthy performances. The same can be said for the comedy and drama categories. Should the Emmy's have a dramedy category? There are some shows that don't fit completely into either genre. A few shows actually fit both the mold for drama and comedy programs.


The up side to having so many television channels to choose from is the number of quality TV shows that are available to watch and with it comes incredible acting performances. But are the Emmy's keeping up with the change in the TV landscape? It may not be an easy question to answer. Some people probably feel a change is warranted, and others may believe that adding categories may diminish the importance of the award or what it represents. I believe that tinkering with the nomination process is not a bad idea as long as it doesn't go too far. Separating the categories into network and cable shows as well as adding a category for dramedy, might allow for more shows and their respective actors and actresses to have a chance to receive the recognition they might not otherwise obtain. Either way, I look forward to watching the Emmys on Sept 22 because quite simply, I love TV.





"TNT Knows Drama" - By Lesli Millard

April 22, 2013


The end of the 2013 TV season is rounding the corner and most shows are wrapping up another year. Thanks to channels like TNT, we can get a plentiful fix of our favorite TV shows and even tune into some new ones. TNT is the syndication destination for television dramas. It became one of my preferred channels when it starting showing past episodes of Castle.


Besides showing the first 4 seasons of Castle, TNT also offers the following shows in its line up:
Angel
Bones
Charmed
CSI NY
Las Vegas
Law & Order
Smallville
Supernatural
The Closer
The Mentalist


TNT also has several new shows in its line up such as Boston's Finest, Dallas, Falling Skies, Franklin and Bash, Rizzoli and Isles, Southland and more. Check out the TNT website, www.tntdrama.com for a whole list of shows and full episodes online.





"Valentine's Day" - By Lesli Millard

February 11, 2013


Valentine's Day arrives on Thursday and with it comes love and romance. So snuggle up with your loved one after a nice dinner, pop open some wine, sparkling cider or whatever strikes you fancy and tune in to your favorite show for some Valentine's Day romance and fun.


One doesn't have to wait until Thursday to begin celebrating. Several shows have themed episodes this week, so you can start rocking the Valentines mojo early. Starting things off on Monday after The Bachelor is Castle. What presents will Castle and Beckett give each other? Tune in at 10 pm on ABC. Also on Monday night on CBS at 9:30 is a Valentine's themes episode of Mike and Molly, which involves a dinner The Middle and Modern Family will partake in some Valentines romance and fun. A new episode of The Middle, at 8 pm takes on a school dance and romantic texting gone awry. Modern Family will have hangovers, a hospital and interrupted romance on a new episode at 9 pm. A Valentines themed episode of Suburgatory airs at 9:30 pm, also on ABC.


Thursday, the actual day of love itself, starts out on CBS at 8 pm with The Big Bang Theory. The guys give their all trying to make the perfect Valentine's Day, while Raj and Stuart throw a party at the comic book store. Tune in to Fox at 9 pm for a romantic episode of Glee as Will and Emma's wedding day is finally here.





"Holiday Classics" - By Lesli Millard

December 12, 2012


It's that time of year when everyone is getting their Yuletide on and holiday classics abound on television. If you are looking for movies, something for the whole family, classic movies or TV shows, there are many offerings to satisfy your holiday cravings.


ABC Family is airing their annual "25 Days of Christmas" where you can watch original ABC Family movies as well as many holiday favorites. ABC Family is your go to channel for the "Home Alone" and "The Santa Clause" movie series as well as "Polar Express" and "How the Grinch Stole Christmas", among many others. The Hallmark Channel is also showing their Hallmark original movies for the holidays. If classic movies are more to your liking then Turner Classic Movies is the channel to check out this month. They are airing "Christmas Classics in December" every Sunday as well as the last two Mondays and Tuesdays of the month.


Now it wouldn't be Christmas without the traditional animated holiday specials most of us grew up with as kids. Next Tuesday, Dec 18th, ABC will be airing "A Charlie Brown Christmas". The 1966 cartoon, "How the Grinch Stole Christmas" will also be airing on ABC the same night as the beloved peanuts classic. This Friday, Dec 14, CBS will be showing another much loved classic, "Rudolph the Red Nosed Reindeer". Last but not least, the Disney Channel is currently in the midst of its "Fa La-La-Lidays". Here you can find holiday themed episodes of your favorite Disney Channel shows.





"Favorite Holiday Themed Episodes of TV Shows" - By Lesli Millard

December 10, 2012


This time of year I always get nostalgic for holiday themed TV shows. Some of the funniest and most heart-warming episodes are during the holiday season. Alas, it is impossible to mention every episode, as there are so many good ones. So much like choosing which festive decorations to put out, I will stick with some of my favorite holiday themed episodes.


Last week, "Castle" aired its first ever Christmas episode. It had all the elements that make a good holiday episode: funny moments, some drama and a heart-warming ending. Let's not forget Castle's totally decked out apartment complete with a romantic kiss in front of the tree. Next up is The Big Bang Theory, which is airing its holiday themed episode, "The Santa Simulation" this Thursday. Perhaps the most hilarious of The Big Bang Theory episodes is the holiday themed, "The Bath Gift Item Hypothesis".


Some TV shows like to think outside the box and add their own twist to the holiday season. The "Abed's Uncontrollable Christmas" episode of Community is done in stop-motion animation. A Scrubs episode, "My Own Personal Jesus" has its own version of the 12 days of Christmas. Also worth checking out is the cast of Scrubs doing "A Charlie Brown Christmas." Last years episode of Glee was partially done in black and white and paid homage to the Christmas specials of the past. I love it when TV shows go the extra creative route.


Home Improvement has some great holiday episodes and the added bonus is you can watch them with the whole family. Following the adventures of Tim Taylor as he decorates his house for the annual lighting contest is very entertaining television viewing. Frasier, Friends and Seinfeld also have some great holiday episodes. I know I missed a bunch of shows, but there are just too many good ones. Too much of good thing isn't always a bad thing and it sure is fun watching all the festive shows every year.





"Firefly" - By Lesli Millard

October 24, 2012


Coming up on November 11, 2012 on the Science channel is a treat for Firefly fans new and old. A special called Browncoats Unite will be shown along with a Firefly marathon. The show will include footage from the 2012 Comic-Con panel as well as interviews with the cast. I am new to the Browncoat universe and just started watching this show, which unfortunately lasted only one season.


Firefly is the creation of Joss Whedon who also gave us such treats as Buffy the Vampire Slayer, Angel, and The Avengers. The cast of Firefly and the equally wonderful movie Serenity, is comprised of Nathan Fillion (Capt. Malcolm Reynolds), Gina Torres (Zoe), Alan Tudyk (Wash), Morena Baccarin (Inara), Adam Baldwin (Jayne), Jewel Staite(Kaylee), Sean Maher(Dr. Simon Tam), Summer Glau (River Tam), and Ron Glass as Derrial Book. It premiered in 2002 and was followed by a movie, Serenity, in 2005. What captivates me about this show is not just the incredible cast or the fabulous special effects for which it won an Emmy, but the battles between the characters as well as their own inner conflicts.


This year Firefly is celebrating its 10th anniversary. A show this good should not have ended so soon. It deserved way more than 14 episodes. Thankfully, Firefly will not be forgotten due in large part to its dedicated and loyal fan base.





"Parenthood" - By Lesli Millard

October 20, 2012


The new television season is well under way and as new shows are clamoring for a foothold in the rating game, returning shows are also striving to show that they also have staying power and are deserving of being picked up for another season. Parenthood is a wonderful show now in its fourth season on NBC. Created by Ron Howard and premiering in 2010, this is one of the more genuine series on television. I am admittedly a little late to the party as I just started tuning in this year. However, it didn't take long for me to get hooked on Parenthood. My agenda includes taking time to watch this show from episode one, as I can't wait to see how it all started.


Three things stand out about Parenthood: the writing, the wonderful cast and how relatable this show is to its audience. The Braverman's are like most families you know. They deal with problems that a lot of people face on a daily basis. It makes the show so believable, heartwarming and real. This is definitely a show worth watching. It will really touch you and it helps if you watch with a box of tissue. Check it out on Tuesdays at 10 pm on NBC.





The History Channel - By Lesli Millard

August 30, 2012


The History channel has a good mix of shows with a blend of humor, historical background information and entertainment. The following are definitely worth checking out.


• Pawn Stars
• American Pickers
• American Restoration
• Top Gear
• Counting Cars
• Picked Off


If you crave funny, both Top Gear and Pawn Stars are your best bet. Top Gear is by far the most humorous of the History Channel shows in my opinion. I don't which is more hilarious the cars they choose each week or the situations they find themselves and their rides in throughout the show. Pawn Stars has many morsels of humor during the show. Packed in with the humor is a lot of interesting information about the items brought into the shop. Perhaps the best part of this show is the personalities of the people on the show. American Pickers is a journey to different places in search of treasures. Along the way you meet different people and learn facts about various items. American Restoration and Counting Cars are both spin offs of Pawn Stars. Both shows restore items for customers or to resell for a profit. The cool part is seeing the complete transformation of each item. Along the way the viewer is given tidbits of history about the object being restored.


Lastly, Picked Off is a game show about picking and making a profit. The contests mission is to find an item that is more valuable than their competitors. There are 3 rounds to the show and at the end of each round the contestants who make the least amount of money goes home. The eventual winner is awarded $10,000. It is a fun half-hour competition show combined with a little bit of historical information.





Castle and the Relationship Dynamic - By Lesli Millard

July 1, 2012


We are now entering July and summer is well under way. Although season premieres for our favorite shows are more than a month in the future, it doesn't stop the anxiousness from settling in and the waiting game can drive some of us a teensy bit crazy at times. One show I am particularly eager to see start up again is Castle. Entering its fifth season, Castle is at a crucial point in the relationship between Rick Castle and Kate Beckett.


Relationships can be tricky waters to navigate in the world of TV shows. A series can both blossom and grow or it can make like Fonzie and "Jump the Shark". I think Castle will follow the path of the former. It is a brilliantly acted and written show with lots of depth and there are many paths it could explore. There doesn't seem to be a lack of story line possibilities. That being said, the chemistry between Castle and Beckett is undeniable and quite intense. It should be interesting to see where the relationship goes now that they are clearly in one.


I am in the yes it is a good thing they are together camp. It is most likely because I am a hopeless romantic. I love a good love story and based on the many "Caskett" videos on YouTube, so do a lot of the fans. Yes I watched and enjoyed many of them much to the chagrin of my husband. Okay back to the topic at hand.


The build up of romantic chemistry and tension has to have some kind of resolution. There also has to be a middle ground between relieving the tension and oversaturating a show with the newfound relationship. There are two risks, one being too much of a good thing and the second being a loss of interest in the show once the two main characters are a couple so to speak. This is where the brilliant writing and acting come in and can make the risks a non-factor.


Many people are drawing comparisons between Castle and another of my favorite shows, Moonlighting. Some people feel that getting a couple together will lead to an almost certain down fall of a TV series. I think Castle and Moonlighting are both similar, but also very different. Both shows involve solving crimes and the sexual chemistry of the two main characters. Moonlighting, however, had to deal with obstacles such as a writer's strike, which hampered the quality of the show. I think Castle has the substance, great writing and a great cast to grow and evolve with the Castle and Beckett relationship as just one element of the show.


To borrow a cliché, timing is everything. Every show that deals with a relationship between two characters deals with the will they or won't they issue and if they will, when will they. For example, both Frasier and Who's the Boss waited 7 years into the shows run before getting the respective characters together. In some ways the back and forth and continued tension between characters is enjoyable to watch and can be tantalizing. Cheers, for example had a lot of back and forth before the characters got together. Sam and Diane became a couple and then after awhile, they weren't together anymore. Sometimes breaking up a couple is necessary. It can add to the storyline and make the audience wonder if the characters will get back together or wind up with someone else. What road or roads the Castle and Beckett relationship will travel down is yet to be seen, but it will most certainly be a fun, interesting and an exciting ride.





One-Liners - By Lesli Millard

May 1, 2012


Think back to a time when TV was still in black and white. Certain phrases such as "Lucy you have some splaining to do" from I Love Lucy and "To the moon Alice" from The Honeymooners permeated the airwaves. One-liners have been around at least as long as there has been TV. They are the phrases that make you remember a show long after it has been retired to syndication and re-runville. Joining I Love Lucy and The Honeymooners in the 50's were shows like Dragnet, with the famous line of "Just the facts ma'am".


Venturing into the 1960s brought us such famous phrases as "Missed it by that much from Get Smart. If you watched either The Andy Griffith Show or Gomer Pyle U.S.M.C you are most likely familiar with phrases, "Well Gooolllly" and "Shazam!.Who could forget "Marcia Marcia Marcia" from The Brady Bunch? Some of the most famous lines from a TV show came from no other than Star Trek. Of course I am referring to "Beam me up Scotty" and "Live long and prosper".


The 70s had some great one-liners. There was "Big Dummy" and "Elizabeth, I'm coming to join you" from Sanford and Son. Fred Sanford was a great TV character. What about J.J. from Good Times? His catchphrase of "Dynomite!" is particularly memorable. Some one-liners invoke mental imagery that is quite funny. A good example is "Mel, Kiss my Grits" from Alice. Yes grits are food and no, that wasn't what Flo was referring to when she uttered that famous line. We couldn't help visualizing Mel kissing them whether we wanted that image melded into our brains or not.


Bring on the 80s and a plethora of catchphrases. "What'chu talking bout' Willis?" from Different Strokes is one the most memorable from the decade that brought us leg warmers and Mrs. Pacman. Who doesn't remember Tony Micelli uttering the words "ay oh oh ay"? Others may have been trying to figure out how to get a good-looking Italian guy to be their housekeeper and cook them dinner. Yes the 80s are responsible for the oddball catchphrases uttered by the genius who is Robin Williams. Mork from Ork from Mork and Mindy brought us the catchphrases of "Nanu Nanu" and "Shazbot" The 80s ended with a couple of phrases that are hard to remove from one's cranial cortex. They are "You got it dude" from Full House and you guessed it, "Did I do that" from Family Matters.


Let's speed up to the 90s and the current century. First off the top of my head is the famous catch phrase from Home Improvement, "Back the truck up". I suppose you could add Tim Allen's famous grunts, but how do you spell a grunting sound? Still makes me smile just thinking about it. Some of my favorite catchphrases or tag lines if you will comes from one of my favorite shows, Friends. I have always wanted to be asked, "How you doin?". Let's not forget, "Oh…my…God!" Those three words took on a whole new meaning once they became part of the Friends vocabulary. Today's shows still have memorable and funny one-liners. A couple of favorites are "Bazinga" from The Big Bang Theory, and Abed's "Cool Cool Cool" from Community. There are so many one-liners and catchphrases that several pages could be filled and still not cover them all. What are some of your favorites?





Big Bang Theory - By Lesli Millard

May 1, 2012


The perfect meal has just the right ingredients and leaves you incredibly satisfied. If you are looking for something to watch on TV that is wonderfully gratifying, you will find it in The Big Bang Theory.


The first component is the funny factor. It's the kind of humor that works abdominal muscles you never knew you had. Getting this kind of comedy perfection starts with great writing and includes genius acting mixed in with a great onscreen chemistry. Add in the important element of physical comedy and you have one seriously funny show. Unspoken communication is just as funny if not funnier at times than dialogue. It takes both melded together to make comedy really work and be effective. For example, Sheldon Cooper's mannerisms and facial expressions are the bring tears to your eyes kind of comedy. The episode where Sheldon attempts to smile for his friend Raj is absolutely hysterical. Likewise, the back and forth between Howard and his mom is great and equally laugh inducing.


The second component to The Big Bang Theory that makes it so endearing is the geek factor. We all have a little geek somewhere in our personality. The characters in this show, Sheldon, Leonard, Raj and Howard, share a love of comic books, video games and science. Who doesn't relate to having a hobby they love or a passion for their job or career field? Even the character of Penny, who is the least nerdy of the bunch, has ventured into her inner geek at times. She is also determined to make it in her career field as an actress. We can relate to the characters of The Big Bang Theory, because we are just like them in so many ways.


In short, the whole cast is superb and their wonderful onscreen chemistry makes each episode enjoyable and fun to watch. Since re-run season is amongst us, The Big Bang Theory is a great choice to check out if you haven't seen it yet or to watch over and over again. It airs on CBS on Thursday nights and also is in syndication on TBS.





Science Shows Rock - By Lesli Millard

April 15, 2012

Body of Proof - By Lesli Millard

It is that time of year again when TV shows are gearing up for their season finales. Welcome to cliffhanger country, where some unfortunately never leave. Standing in the way of whether or not a program has a resolution or not is the ratings game. Like it or not, really great shows fall victim to their inability to bring in viewers from a select demographic. One show that comes to mind this week is Body of Proof, which airs at 10 pm on Tuesdays on ABC. This show is brilliantly written and wonderfully acted and yet teeters on the high wire of return or be relegated to the vault of shows that were good but not where it counts for networks. Body of Proof ended season two with a cliffhanger. Whether or not there is a, what happens next, has yet to be decided. I for one hope there will be a season three in the future. While I am still in the targeted age range for ratings desirability, it irks me that good shows are canned when they should be given a chance to succeed. Hopefully Body of Proof will not end up being another Las Vegas.


When I think of shows that ended in the cross streets of we will never know and draw your own conclusion, Las Vegas is in the forefront. It may have had a five season run, but there were two many plot lines that just abruptly stopped and will never have a conclusion. Is Delinda okay? Or is she still sitting in that chair with blood on her hands? We never found out if she and Danny had their baby. I guess Ed Deline is still in hiding somewhere. This was a good show, but when the ratings tanked, it was pulled and gone. Drive was another really good show that kept you on the edge of your recliner. Frustrating doesn't begin to describe being taken on a journey and not knowing if anyone ever made it to the final destination. This show had mystery, intrigue, action, a superb story idea, and a great cast. It only lasted 4 episodes before being yanked. There are only 6 episodes in the series. Ratings aren't always a fair indication of a TV show's quality.


Hopefully ABC will make the right choice and give Body of Proof another season. With the plethora of reality shows and soap opera like shows, it is nice to see a show with intelligence. The content may be a bit graphic at times, but the mystery and plot lines are intriguing and interesting. Alas, ratings and money are a hard symbiotic relationship to crack. If the ratings aren't strong enough then this show may not have a long shelf life. Hopefully that won't happen. The fans are already rallying to save Body of Proof. Shows this good shouldn't end so soon.





Science Shows Rock - By Lesli Millard

March 30, 2012


Mythbusters


The tenth season of Mythbusters premiered on Sunday, March 25 on the Discovery Channel. The first episode was a special devoted to duct tape and its many uses when and if one becomes stranded on an island. You can't go wrong with duct tape. Mythbusters blends science and humor to create a show that is both educational and fun. Few shows get me this excited and only this one makes me wish I could grab a physics textbook and read it from cover to cover. This show is great to watch with the family. If anything Mythbusters teaches us to think outside the box. The great thing about this show is that you never get bored with Jamie, Adam, Grant, Tory and Kari at the helm.



Unchained Reaction


Jamie and Adam from Mythbusters are hosts of a new game show, also on the Discovery Channel. Unchained Reaction revolves around a competition between two teams to see who can construct the most creative and effective Rube Goldberg machine. This show much like Mythbusters, oozes physics and creativity. This show is also a family pleaser. Can you tell I love shows that encourage our brain cells to get moving? I think Unchained Reaction is a great concept and I am all for family viewing that encourages thinking and creativity.



Frozen Planet


Perhaps the most stunning of the science shows from a photographic standpoint is Frozen Planet. Hosted by Alec Baldwin, this show is brought to you by the makers of the Planet Earth series. It is a wonderful family viewing experience for the whole family. If you haven't watched it yet you really should. The cinematography is absolutely amazing. You actually feel like you are standing just a few feet from some of the most magnificent wildlife living in the Arctic and Antarctic. It is really moving and educational. Frozen Planet shows all of us the stunning beauty of the animal kingdom.





Back to the Ballroom - By Lesli Millard
March 21, 2012
Monday night the ballroom came alive once again with the debut of season 14 of Dancing with the Stars. Back were the sparkly costumes, spray tans, heeled dancing shoes and the ever so shiny and smooth wooden dance floor. Let's not forget the famous staircases and yes the mirror ball. The lively audience cheered on all the couples as they took on the Cha Cha or the Foxtrot. Over 18 million viewers tuned in to the premiere show and although ratings were down somewhat compared to last year's premiere, DWTS is still a competitor. Here are a few observations from last nights show:

The Judges:

The trio of Len, Bruno and Carrie Ann were back in their respective judges seats. This time the harsh comments and insults that plagued last season were thankfully missing. Perhaps ABC insisted the judges take sensitivity training? Who knows? Whatever the reason, helpfulness and constructive criticism are more enjoyable to watch than degrading insults. The judges were also far less stingy when awarding points with those famous paddles. The scores were definitely on the generous side in comparison to previous years.

The Couples:

All the couples danced relatively well for their first time out. Some of the stars are obviously more natural and fluid than others, but no one was so stiff as a board bad that they looked like they were dancing with the hangar still in their shirt. The stars and their pro dancer counterparts seemed to get along quite well. It is too early to tell whether any friction will ensue and to what degree. Noticeably absent from this years cast are political figures and stars from reality shows.

Overall impression:

I found the premiere episode of Dancing with the Stars to be particularly enjoyable and refreshing compared to last season. Drama and controversy were for the most part absent from the ballroom last night. Both will almost certainly show up sometime, after all drama gets people talking. However, fewer arguments may bring back viewers who tired of the bickering and tuned out. This show needs to take a less volatile and upbeat direction in order to keep its audience. Should be a fun journey this season to the mirror ball.





Community - By Lesli Millard
March 15, 2012
Community returns this week after an extended hiatus. Loyal fans such as myself have been waiting since November for the return of Greendale and the study group we all know as, Jeff, Annie, Abed, Troy, Shirley, Britta and Pierce. Oh and Let's not forget Chang and Dean Pelton. It is the combination of oddball and hilariousness mixed with brute honesty that makes Community so real. The blanket/sheet fort episode is uniquely creative. Who doesn't remember draping sheets over their furniture when they were a kid? Watching this show made me want create a huge sheet fort in my house with my daughter. Other ingenious and imaginative episodes include ones involving multiple time dimensions and the Christmas episode done mostly in stop motion animation. Add in paintball and my favorite, the KFC space ship simulation adventure and you have the definition of a great show. How far will they bend the rules and push the boundaries? That's the best part of Community, the journey to finding out.

Although the ratings have been sagging a bit, the fans have come out in strong support of keeping this show alive. Save Community has been the focus of tweets, social networking campaigns and even a flash mob (http://collider.com/community-flash-mob/133880/). A decision has not been made yet as to whether it will be picked up for a fourth season. Good news for fans, Community has been picked up for syndication, which will begin in 2013. If you need a Jeff and Annie fix, a daily dose of Troy and Abed in the morning or perhaps you want to check out this show for the first time, the first two seasons are available on DVD or for download.

Spotlight: FX Network
November 14, 2011
These days, some of people's favorite shows tend to be on smaller, special channels that are only available through certain programming networks. For example, some of the most popular shows on television currently are on FX Networks, which are not always available on basic cable. If you have not been exposed to these shows, or are interested in them as additions to your television schedule, you may want to check out http://www.tvbydirect.com for details on how to gain access. In the meantime, here is a brief rundown of some of the most popular shows on FX.

• It's Always Sunny In Philadelphia has gained a rather massive following over the years as a somewhat unorthodox TV comedy. The show follows a group of five individuals called "The Gang" as they essentially hatch plots with and against each other in the interest of personal gain. What makes the show especially unique, however, is that each of the five characters is notably immoral, and while they are in some sense friends with one another, there is no real sense of loyalty or unity between them. They are simply an unsuccessful group of malicious schemers – but this makes for much hilarity in the eyes of the show's fans.

• The League debuted on FX in 2009, and, improbably, is an entire show that revolves around a group of six friends and their fantasy football league. Fantasy football seems to grow in popularity every year, so the idea of a group of friends' fantasy competition taking over their everyday lives is one that is both entertaining and surprisingly realistic for fans. The show also enjoys occasional guest stars from the real world of the NFL.

• Louie is another very unique show on FX that is essentially the brainchild of popular stand-up comedian Louis C.K. The show follows a semi-fictional comedian and newly divorced father of two girls. The show is based heavily on Louis C.K.'s actual life, and features much of his stand-up within its choppy, vignette-style plotlines. Overall, Louie has garnered a good deal of critical acclaim and fan support in its brief history so far.

These are just three of the many shows on FX that are worth looking into. If you have no experience with this network, then you should be prepared to expect very high quality programming with a number of addictive shows. There is also a good deal of variety on FX, meaning that whether you are looking for a drama or a comedy, there will likely be something for you to enjoy.


Spotlight: Ranking All the ER Regulars
May 06, 2011
I decided to switch the Spotlight formula up a little and do a ranking of the series regulars on one of the most successful primetime dramas of all time. This might become a recurring feature on the site if there's interest.

1. John Carter: There's really no doubt that Carter deserves the number one slot. Carter was a regular for eleven seasons and guest starred in two other ones. From medical student to attending, Carter was the one character that the audience really got to watch grow up. Carter also arguably saved the show, as he became the main character following Anthony Edward's departure after season eight. Other characters picked up the slack later on but Carter was really the glue that held the show together in his later seasons. Just look at how bad season twelve was. The finale was great because of how many regulars came back, but quite frankly it wouldn't have been good at all had it not been for Carter.

2. Mark Greene: The argument can be made for ranking Greene number one as he was the lead character during the show's prime years (certainly ratings wise and possible creatively as well). Greene was one of the more levelheaded, stable characters on the show. His death also ranks as possible the saddest moment of the entire show. If your eyes didn't swell up as Greene was telling his daughter Rachel to be generous with her life, you probably weren't a real fan of ER. Also, Greene's flashback episode in the final season gave the show a sense of completeness that few long running shows ever achieve.

3. Abby Lockhart: While Abby could be considered as a replacement character for Carol Hathaway, she surpassed her predecessor in terms of importance to the show. Abby was definitely one of the most frustrating characters on the show but that's part of the reason why we loved her. Her final episode ranks second behind Greene's in my book and it left a void in the show that we hadn't seen since Carter's exit.

4. Luka Kovac: I suppose Luka and Abby are somewhat interchangeable since they were so intertwined. Kovac may not have connected with the audience in the same way that Abby did but he put the show on his back following Carter's departure. Kovac saved seasons twelve and thirteen from being complete failures. He didn't get quite the exit that Abby did but that was somewhat fitting for the brooding Croatian.

5. Peter Benton: I might get some slack for this one. Benton may not have ever been the lead but he was one of the most important characters during his time at County General. From his HIV storyline with Boulet to his custody struggles over his deaf son, the audience was always emotionally connected to Benton. The final season would not have been complete without him as his relationship with Carter was one of the most powerful bonds on the show. Benton was a powerful character and the show lost something when he was written off in season eight.

6. Kerry Weaver: Weaver was hard to rank. She ranks second behind Carter in number of episodes. But nearly half her time as a regular was spent as an almost irrelevant character. Weaver's time as Chief of Staff did little other than give the audience more reasons to hate the character. Her reemergence in seasons twelve and thirteen did more harm than good as it exposed the lack of depth in the show's roster. But Weaver did have her moments. She was annoying most of the time but she was also a deeply caring character.

7. Greg Pratt: Pratt gets such a high ranking for his immense development over his years on the show. He never really got over his disregard for authority, but he really matured as a character. He owned up for his actions and encouraged others to do so as well. His death was the second saddest behind Greene's and I think his departure hurt the show more than Greene's did. No one really picked up the slack after he left.

8. Carol Hathaway: I find it weird that Julianna Margulies was the only regular actress to win an Emmy. I don't think she was the most deserving at all. But her role on the show was very important. She was the emotional core of the shows early years. I'm glad that she wasn't killed off in the pilot as originally intended because she provided many great moments over her six seasons on the show.

9. Robert Romano: I really couldn't leave Rocket Romano out of the top ten. He was too good a character. He's the real definition of a character that the audience loves to hate. He had a soft side to him though. He may have been an ass, but he wasn't without heart. ER's defining "jump the shark" moment may have been when the helicopter fell on Romano but that didn't take away from his character. Characters such as Victor Clemente and Kevin Moretti exhibited Romano-like features but neither could really replicate his demeanor with any level of success. Anti-heroes are rarely as likable as Robert Romano was.

10. Neela Rasgotra: As far as lead characters go, Neela was hands down the weakest. But the bar had been set pretty high by the likes of Green, Carter, Abby, and Kovac. Neela was the last character that the show really encouraged the audience to get behind. Her love life was as tragic as it gets. I wasn't nuts about her marriage to Gallant but it really advanced her as character. Neela deserves to be in the top ten for keeping the show going through some tough times (aka the Clemente era).

11. Elizabeth Corday: Corday's biggest contribution to ER was the way she brought out the best in every character she interacted with. There's no doubt that she made Benton, Greene, and Romano more interesting. She got kind of boring after Greene's death and her departure wasn't particularly noteworthy but Corday was an important part of ER's prime years. She made me care about the surgical parts of the show.

12. Doug Ross: If I could only say one good thing about the Doug Ross character, it's that he left at the perfect time. The only other potential character that can claim this is Cleo Finch. The rest either left too early or too late. That being said, I don't mean to belittle Clooney's value to the show. Doug was a great character who really did it all. He was often the centerpiece of the real tearjerker episodes and his relationship with nurse Carol Hathaway remains the best romance the show ever saw. I don't think ER would've been the top show that it was for so long without Doug Ross.

13. Archie Morris: I never really thought that Morris would last as a main character. Bumbling idiots usually don't. But Morris evolved over time and really played a vital role in the show's later seasons. Morris was under a lot of pressure to take charge of the show following Pratt's death and I think he did a pretty good job. The storyline with all his sperm donor kids was also fairly clever.

14. Susan Lewis: Lewis might be the lowest ranked of all the original cast members but she was still a very good character. While I gave Carter the credit for carrying the show after Greene's death, Lewis also played a big role. She ultimately falls down in the rankings for never really being the star as well as have not one but two uneventful departures. Lewis was an interesting character, but she wasn't much of an impact character.

15. Samantha Taggart: I'm really surprised that the Taggart character worked as well as she did. Brought in as a replacement "main nurse" character after Abby went back to medical school, Samantha had big shoes to fill. She did a pretty good job in standing out from her predecessors. Her storylines with her ex-husband were pretty good and she kept the show interesting in its down seasons.

16. Ray Barnett: I toyed with the idea giving the 16 slot to Jeanie Boulet, but I picked Ray for a number of reasons. He was more of a lead character than Jeanie ever was and I think the show suffered from his departure. Season six didn't really miss a beat after Jeanie walked out. I never really thought that the writer's did enough with Ray. His tragic accident happened at a time where Ray was really finding his groove. His frustrating relationship with Neela was one of the highlights of a pretty bad season thirteen. He was a caring doctor who transitioned from part time rocker to full time resident and his departure did leave a big void in the show.

17. Jeanie Boulet: Jeanie was one of the most interesting characters to ever work at County General. Her HIV storyline was a defining moment of season three, and for the show as a whole. So why is she so low? She never really advanced much. Boulet overcame her disease and learned to move on with her life, but her character never really did move on. She had some moments in season four but by season five, she became a background character and then slowly faded away. I did really enjoy her guest appearance in season 14 but she had the potential to be one of the best characters on the show and nothing really became of it.

18. Michael Gallant: Gallant is a weird character. He was largely a background character during his three seasons on the show and then saw his major storyline develop after he left. His character seemed to be a bit more macho in seasons twelve and thirteen and his relationship with Neela seemed a bit forced. But Gallant won me over early when he delivered the baby in the ambulance early in season eight. He wasn't a particularly interesting character but he was a very likable one. I wasn't too surprised when he met his demise but I enjoyed his time on the show.

19. Tony Gates: My one real problem with Tony was that he seemed like too much of a mesh between past characters. His problems with authority mirrored too close to Ross and his custody battle over his "adopted" daughter seemed like a blend of Benton and Weaver's past troubles. Tony had his moments but he just wasn't that interesting of a character.

20. Jing-Mei Chen: Chen was on ER for a long time. Despite this, she never really did much. Her fights with Weaver weren't entertaining because it was a battle of which character the audience cared about least. Her departure was also one of the most drawn out and boring exits of any character. Did Chen really have a single shining moment in her 5+ seasons on the show? Not really.

21. Cleo Finch: Talk about a wasted character. Finch might have stood a chance at becoming a better character had she been introduced while Doug Ross was still on the show. But she was his replacement and it showed. I'm glad ER mostly did away with the pediatric story lines after her departure because quite frankly they were tired after Ross and Boulet made their exits. I am somewhat sad that Cleo didn't make an appearance in the final season but I'm glad she was mentioned. Finch played second fiddle to Benton for more or less her whole time on the show and that's why he's ranked five and she's ranked twenty-one.

22. Simon Brenner: Brenner wasn't really a bad character. He just wasn't really a very good character either. He was Anspaugh's nephew and her did little to escape his uncle's shadow He was put in a position to be a real impact character as the departures of Pratt and Kovac left a opening for him as an Attending to really step up. He just never really had that impact episode.

23. Lucy Knight: Talk about an annoying character. Lucy had a great opportunity to connect with the audience in the season five episode where she and Carter went to find the father of the girl with the rare blood type. She was good in that episode but then almost immediately went back to her annoying tendencies. She didn't work as a character and didn't last long. Her death didn't do much for me other than make me respect Romano more as a character.

24. Catherine Banfield: Banfield might have grown as a character had she not been introduced in the last season. For what we saw she was basically too much like Weaver except without most of the positive qualities. We saw why she was this way in the Mark Greene flashback episode but we didn't really a change in her character. She was cold and unlikable. We knew why but so what?

25. Anna Del Amico: Really not much to say here. The character never really got going before she left. She left no lasting impact on the show whatsoever. At least Knight's death had an impact on the character.

26. Dave Malucci: Worst regular character the show ever saw. Dave did nothing but screw up. His termination was the few times that I really liked Weaver as a character. Weaver told Malucci "in a perfect world, Dr. Malucci, I would never subject any patients to your care." In a perfect world we would never have been subject to such an awful character. At least he wasn't around long.

Sadly, memorable character such as Frank and Jerry weren't series regulars so they didn't make this list. I might do a follow up for "the best of the rest" or something like that.


So that's it for my first ranking list on TV Hell. How'd I do? Would you guys like to see more of these? Let me know at ian@tvhell.net.


Spotlight: Breaking Bad
March 15, 2011
I decided to break away a little from the conventional Spotlight format and focus on a current show. I saw that AMC is running every episode of Breaking Bad which seems like a great way to catch up on what I feel is the best show on television.

Breaking Bad is not for the faint of heart. It's not gross but it is a deeply emotional show about a man who goes through unbelievable struggles in order to prepare his family for the day when he's not around any longer. Walter White is a high school chemistry teacher who resorts to making crystal meth because he has advanced lung cancer. Former student Jesse Pinkman, who has plenty of personal demons of his own, aids White in his endeavors.

Why is Breaking Bad the best show on television? It's quite simple. No actors on TV have the chemistry (no pun intended) that Bryan Cranston and Aaron Paul have. Cranston has three Emmys for his work on the show and Paul just won his first. Both characters come from incredibly different backgrounds but their interaction seems so natural whether or not they would admit it. It's truly a treat to watch.

I assume most of you visit this site because you think what I have to say is somewhat interesting. Trust me on this; Breaking Bad is a show you don't want to miss. Few shows on TV are even half as good as Breaking Bad.


Spotlight: Huff
December 27, 2010
Huff premièred on Showtime around the same time I joined TV Hell. I had seen it a few times but I picked up the first season off of Amazon for eleven bucks awhile back. Blythe Danner won two Emmys for the show at a time where cable shows rarely won awards outside of HBO.

Huff is about a psychiatrist named Craig "Huff" Huffstodt (played by Hank Azaria) who on the surface seems fairly normal. The eccentric circle of family and friends that surround him make him seem even more normal but that all goes out the window fairly early in the pilot when a teenage patient of Huff's kills himself in the middle of a session. Most of the first season deals with the fallout of this event as well as several intriguing subplots such as Huff's institutionalized brother, his drug addicted best friend, and his mothers never ending feuds with his wife.

Along with Dead Like Me and to a lesser extent, Brotherhood, Huff missed the golden age of Showtime by a year or two. The show is incredibly well written and keeps you captivated for the full hour mostly by dialogue. The characters are all immensely flawed with the possible exception of Huff's son Byrd (played by Anton Yelchin, who is a star in the making). Also as the season progresses it's no real surprise as to why Blythe Danner won two Emmys for the show, as she is truly incredible in her role as Huff's mother Izzy.

Huff ran for two seasons. That's not really a lot of time to be on the air especially when you consider that cable shows have shorter seasons. I really do think that Huff might have had a better chance if it aired in 2007 instead of 2005 but it really was a great show.

Huff can be purchased on DVD (sadly only season one as of now) and occasionally airs on Showtime. Huff will not be remembered as one of the all time greats but it really was an entertaining two seasons of television and I highly recommend it.


Spotlight: Arrested Development
December 12, 2010
Arrested Development was on the inaugural edition of the What-If page but I decided to revisit it again. Arrested Development made a huge splash when it premiered on Fox back in 2003 but has slowly slipped out of sight and out mind for even the most dedicated of TV fans.

NBC was really the pioneer of the single camera comedy that lacked a laugh track in the early 2000s but Arrested Development was equally as important. The Fox laugher was innovative in every definition of the word and was really ahead of its time. Arrested Development redefined the dysfunctional family sitcom taking the format popularized by shows like The Cosby Show and Roseanne to a whole new level.

The thing you could ever really rely on with Arrested Development is that you could never really count on anything. Main characters escaped jail, lost hands due to seals, and African American puppets testified in court. If you were going to buy Arrested Development, I'd recommend buying the entire series all at once. There are three seasons but they all flow together like one big season.

Why didn't Arrested Development last. To be fair to Fox, a network notorious for prematurely swinging the axe of cancellation, they gave it a shot. Showtime tried to add the comedy to its roster but creator Mitch Hurtwitz felt three was enough when Fox pulled the plug. AD was just ahead of its time. I think it might have lasted a little longer on NBC but this show still wasn't meant for network television in the earlier 2000s. The show would've fit perfectly on ABC's Wednesday night lineup. I don't think there would be a Modern Family without Arrested Development. AD may not have lasted but it broken open a brave new world for other shows to follow.

Got a suggestion for a spotlight or want to submit a guest spotlight? E-mail me at ian@tvhell.net


Spotlight: Dead Like Me
November 18, 2010
I tried to exclude shows that have been done in the What-If page from Spotlight but I couldn't help it. Dead Like Me has been off the air for more than five years yet it still remains one of my favorite shows.

Dead Like Me premiered in 2003 on Showtime. Back then Showtime was hardly a household name. The only shows that Showtime was really known for were Queer as Folk, The L Word, and Stargate SG-1 (which had left for Sci-Fi by then). This wasn't the same network that has since brought us Dexter, Weeds, and Nurse Jackie.

Dead Like Me's premise was fairly simple. Georgia (George) Lass was an uninspired girl who one day was killed by a toilet seat that had entered Earth's atmosphere from a disintegrating space station. Rather than go to Heaven, George was selected to become a Grim Reaper. The show follows George's adventures with her team, lead by Mandy Patankin. George's family also plays a large role as they try to cope with the loss of their daughter/sister.

Dead Like Me was cancelled after two years under very dubious circumstances, presumably because Showtime wanted to get out of science fiction. Dead Like Me returned last year in the form of a DVD movie with most of the cast intact, save for Mandy Patankin and Laura Harris.

I recommend Dead Like Me to basically anyone who has an interest in dramedies. Dead Like Me had the unique ability to be funny and touching at the same time. I highly recommend it for anyone who is looking for a new show to get into, the DVDs are pretty cheap. It also airs on SyFy though it is censored.


Spotlight: Oz

September 14, 2010


For the third edition of Spotlight I decided to take a look at a show that most of you have probably heard of but may have never watched. Oz has the distinction of being HBO's first hour-long scripted drama. Oz also has a large cast that primarily remained in television following the shows conclusion. Cast members became regulars on Lost, Law & Order SVU & CI, Rescue Me, The Closer, Fringe, The Wire, The Sopranos, and so much more. Christopher Meloni and B.D. Wong acted in Oz and Law & Order SVU at the same time.


Oz set the standard for all HBO dramas that followed. Oz took place in the Oswold Correctional Facility (aka Oz), specifically in the Emerald City section. Prisoners who lived in Emerald City were given special leeway but of course did not always respect that. Rape and murder were abundant, making this show not suitably for children or anyone squeamish.


So why Oz? It's rather simple if you are a big fan of television. Oz paid little attention to season premières. Main characters were killed off all the time, giving each episode a sense of importance. If you like TV, the odds of seeing someone you know on Oz are pretty great. It also laid down the foundation for every other HBO drama, which is certainly worth something. If anything else, it's a great hour of television.





Spotlight: Homicide: Life on the Street

September 03, 2010


Welcome to the second edition of Spotlight. The show I'd like to talk about today is one that has a long storied history that continues today even thought it's been over a decade since it left the air. Homicide: Life on the Street was the show where Law & Order: SVU's Detective John Munch (played by Richard Belzer) made his debut. Many consider Homicide to be a precursor to The Wire as both were set in Baltimore and were based off of David Simon's Homicide: A Year on the Killing Streets. John Munch even cameoed on The Wire in its final year.


Homicide aired from 1993-1999 on NBC


Homicide: Life on the Street was unlike most procedural cop shows of its day. The show was different. It was gritty and made no attempt to hide what it was, a cop show set in a crime-ridden city. The characters weren't flashy or particularly attractive. Sometimes the cases didn't get solved. It felt real, years before HBO began to make a mark on TV. While Homicide had an ensemble cast, Andre Braugher was the breakout star. He won an Emmy for his portrayal of Frank Pembleton and to this day I don't think anyone has played a cop better than he did. He wasn't really all that likable, yet Braugher owned every one of his scenes.


Fans of The Wire should check Homicide out. The two share a lot of similarities, not just a common location. It aired on NBC and not HBO, but the lack of swear words does not take away from the show. Fans of Law & Order will also like Homicide, as the two had four crossover episodes. The show had tons of celebrity guest appearances such as Robin Williams, Terry O'Quinn, and Vincent D'Onofrio as well as a good chunk of the cast of OZ (OZ creator Tom Fontana worked on Homicide). SVU fans might also like to see where Munch worked for seven years before coming to SVU. You can watch Homicide on Sleuth and it is available on DVD.


I can't think of cop shows without thinking of Homicide. It's an older show, but it's still great. I can't recommend it enough for people who are sick of episodic procedurals and want a real cop show.


Got your own Spotlight show? E-mail me at ian@tvhell.net if you've got one, or if you are interested in making one.





TV Hell Spotlight: Skins

September 01, 2010


I came up with the idea for TV Hell Spotlight a few months ago and I have been trying to figure out what to do with it. The initial plan was to take the What-If section and combine it with two new concepts to create the Spotlight section. That idea fell through and now Spotlight is going to be used as a features page. I have extensive experience with reviews and even though I joined this site as a way of distancing myself from reviews, that was five years ago. Spotlight's initial debut article will be moved to this section, but I ask that you disregard it when submitting your own.


The thing that makes Spotlight unique from my other sections is that readers are invited to make their own spotlight shows. Just send in three or more paragraphs about your spotlight show to ian@tvhell.net.


Now for the legitimate start.

Skins

Skins is a British show that airs on E4, a network that didn't air a lot of original programming before Skins came about. American audiences may recognize stars Nicholas Hoult (About a Boy) and Dev Patel (Slumdog Millionaire). The show consists of an ensemble cast of young students in the sixth form of British schooling. The show is kind of like Gossip Girl except without the flashiness and unlikable characters. Skins feels real most of the time, sometimes too real.


Each episode of Skins mainly focuses on an individual character (the episode is named after that character unless it deals with everyone). There are plenty of recurring plotlines throughout the season, which keeps things interesting.


One of the defining aspects of Skins is that the entire main cast is replaced every two seasons. While I liked the first generation cast better than the second generation, I have to say that it kept things interesting. It is truly unlike any other teen drama I have ever seen.


Why did I pick Skins for the debut spotlight show? Because since it's a British show, there's a good chance that a lot of you haven't heard of it. The culture barrier isn't really a problem aside from a few words, which are easily translatable. A lot of British shows get lost in translation because they deal a lot with the region that the show takes place in but this is not a problem for Skins.


Skins can be seen on BBC America or it can be purchased on DVD (make sure you get a region 1 copy). I watch a lot of British TV and this is one of the most original shows to come around in a long time. A movie is set to come out next year. MTV has ordered am American remake, which I'll give a shot but I'm not too hopeful.


What'd you guys think of Spotlight? Interested in submitting your own Spotlight. E-mail me at ian@tvhell.net with any questions or comments.





TV Hell Spotlight: Shows you may have missed
I was searching for material for headlines a few days ago but I couldn't really find enough newsworthy things to compile a new edition. It's been over a year since I introduced a new segment to TV Hell so this is going to be a test one. I get a lot of requests for people to suggest new shows for them and since this website focuses on cancelled shows, why not look to the past? I encourage all of you to submit your own recommendations for this section as Rich and I have been looking for ways to get our readers involved for some time (we revamped the forum but you guys don't seem to like it).

A couple of guidelines.

1. Don't pick a show everyone's heard of. Obscurity is encouraged.
2. Any genre and as many as you wish to do.
3. Include a decent description and why it's good.
4. Shows can be from any era, including earlier than when the list started.
5. Reader contributions are pretty much necessary for this section to survive. I don't really have enough time to do it all on my own (though if the hits totals continue to climb we could get some nice advertisers).

Show: Farscape

I chose it first because a really cool complete series box set was just released at a great price (60 bucks for four season, the mini-series, and legitimately good bonus features). Farscape was a show that aired for four seasons on the Sci-fi Channel that was produced by Jim Henson's production studio. It was a quirky show about an astronaut stuck on a living spaceship with a ragtag group of fugitives. One of the best cult TV shows of the past decade and a must see for any science fiction fans.

Show: Hack

Hack was a show that aired on CBS from 2002-2004. Hack was one of CBS' most innovative procedural crime dramas of the new millennium. The show starred David Morse and Homicide Life on the Street's Andre Braugher. It was about a former police officer who tries to help people who the police won't help. Hack can be seen on the Sleuth cable network and Is definitely worth checking out.

Got Your Own Spotlight Show? Send it via word document to rich@tvhell.net. Hopefully this is an idea that will catch on.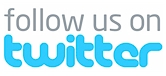 ©1998-2014 TV Hell.net