Email Rich at rich@tvhell.net

I need help to remember a show it's driving me nuts!!!!
May 8, 2013

Comment from Mike Q:


Ok, this is gona be choppy cuz I dont remember a lot. But it was in the 2000s I believe. It was about a girl who just naturally had spy skills. She would always scale fences and stuff then she finds her (I believe) fathers buisness that he tried to keep from her. Her father, or maybe uncle, I can't remember, would all meet to talk buisness and she found out and wanted to start learning. I think she had a crossbow. I know this is all a bunch of crappy stuff to go on but I just dont remember much. All I know is she naturally had spy like skills it ran in the family. I guess I liked it and remember watching a few episodes, but that's it. I hope you can help me!!

Ian:

Mike,
I think Alias is the show you're looking for. It doesn't match up perfectly, but it's sort of makes sense. Can anyone else help?

---

Checking In With the Major Cable Networks
April 14, 2011

Comment from Locke:


I enjoyed your post on the major cable networks. I agree with your assessment of the shows and networks.

There are three networks that I would love to hear you opinion on if you have watched any of their programming. I wouldn't call them major cable networks but they nip at the heels of the others enough to get some attention.
Syfy - I know you've talked about the network before but I'm a total nut for science fiction and fantasy. I really love Warehouse 13 and Eureka was top five for me for a long time. Eureka isn't as good as its first season but still entertaining. I also enjoy that Syfy has other shows like Merlin from the UK and anime even though it changes the night all the time (it used to be animonday then to tuesday and now thursday). I'm a huge fan of the UK's Being Human and was skeptical of the US version. It has actually been really good. It has stayed true enough to the original to compete but also has done its own thing a little. Finally Haven was alright not great but everything can't be.
IFC - A very different type of shows. It has had success though. I love the nostalgia of Undeclared and Freaks and Geeks. Portlandia blew me away, possible because I wasn't expecting much, but it is really good. I also have enjoyed The Increasingly Poor Decisions of Todd Margaret and Death Comes to Town. Onion News Network is entertaining as well. Again not exactly a powerhouse network but very interesting and seems to be taking some chances.
A&E - For me this is the biggest challenger of the "minor leagues". Syfy is obviously targeted to a specific audience as is IFC. With A&E I liked The Cleaner while it was on. I love The Glades it is very good in my opinion. They have a new show Breakout Kings that is also very good. I don't know what numbers these shows pull in but I think it is trying and having some success. I think that it deserves a place in the conversation it just hasn't seen the success of the upstarts like AMC or the real powerhouses like USA and TNT.
I totally forgot about Sanctuary on Syfy it is also very good.
The final network (if you can really consider it that) is BBC America. I know it is an import but Doctor Who is hands down my favorite show on television. I've already mentioned I love Being Human. Add in Top Gear, Primeval, The Inbetweeners and The Graham Norton Show as favorites. Miniseries like Demons, Luther and past shows like Survivors. I'm pretty sure I watch more shows on BBC than any other network. Am I alone in this?
Sorry for the long email.

Ian:

Locke,
Thanks Locke. A&E and SyFy will be covered in the next edition. I'm not going to do BBC America because it isn't available to a large portion of America and does not have a large amount of original programming. I enjoy BBC shows a lot but it's a much different network. I'll put IFC in with HBO, Showtime, and Starz when I do that.

---

All My Children/One Life To Live
April 14, 2011

Comment from Reid M:


Two More soap opera's gone All My Children & One Life to Live. I think it is safe to say the Soap era is dead.
http://www.huffingtonpost.com/2011/04/14/all-my-children-one-life-_n_849304.html

Ian:

Reid M,
I was just reading about this when I get your E-mail. Days of Our Lives, General Hospital, The Young and the Restless, and The Bold and the Beautiful are all that remains. We're down to the real powerhouses, I wonder which one will go next?

---

House on a new network?
April 14, 2011

Comment from Cydlone26:


What are your thoughts on the rumors of House leaving FOX if a new deal isn't reached? How much damage would FOX experience if one of its hit shows leaves? And do you see one of the big networks picking it up, or maybe a cable network that needs a boost(i.e.-TNT)? Keep up the good work, as always.

Ian:

Cydlone26,
It's certianly possible. House is produced by NBC Universal. Fox's drama department would take a serious hit without House. If House leaves I would expect NBC to pick it up but I don't think there is a very high chance that the deal doesn't get reached. Fox just has too much to lose. Thanks for the kind words.

---

Fringe
April 09, 2011

Comment from Adam:


Do you think Fringe was renewed because of the star power and influence of JJ Abrams? In other words, had the show had a different executive producer, would Fringe have been renewed?

Ian:

Adam,
I definitely think Abram's status as executive producer played a part but I'm not ready to say it was the main reason.

Abrams and the rest of the staff probably gave Fox a really good pitch for next year. Abrams can't just walk into the room and say "renew this I'm J.J. Abrams." With that being said, I'm sure the fact that he's J.J. Abrams gave Fox some peace of mind when they chose to renew Fringe.

So while I'm not sure that there would be no Fringe without Abrams, I think he played a big part.

---

The Dish
April 07, 2011

Comment from David:


Just a heads up that you have not included The Dish that was on the Style network as having recently been canceled. Yeah, it was a rip off of The Soup, but Danielle Fishel was better than any host The Soup has had since John Henson.

Ian:

David,
Thanks for the heads up, I'll pass this on to Rich.

---

Supernatural
April 05, 2011

Comment from Michelle:


Hi – on the CW list of shows for next season, you don't mention Supernatural. Any info on it?
Thanks, Michelle

Ian:

Michelle,
Supernatural is expected to be back. There's been talk of it ending for some time but that would be the choice of the producers and it's too late in the season for them to decide to end the show. It'll be back next year.

---

A look at the rookies
February 19, 2011

Comment from Locke:


On you recent post on the news page you talked about rookie shows and you included Rules of Engagement for CBS as being safe. I've been a fan of this show for a while. It's not the best comedy on TV but it is good for a few laughs. Is it a bad sign that it can be mistaken for a rookie show even thought it's in its 5th season? It has always gotten poor treatment like late mid-season starts or moving it around (since it's moving to Thursdays).

Ian:

Locke,
Well yes and no. It's bad that somebody like me who regularly writes about TV would forget it. But I wrote 75% of this in one take and then rushed to finish it later. So I was a bit careless and I made a mistake. I've seen the show a couple of times and it was just careless oversight. You have nothing to worry about if Rules of Engagement can keep its ratings up.

Rich:

I took "Rules of Engagement" off of the "Rookies" list :)

---

A Look at the Rookies
February 19, 2011

Comment from Brian:


I noticed an error in your last news post. Rules of Engagement is not a rookie show. But I am glad to hear it's most likely coming back. That along with Community are my two favorite sitcoms currently on TV. Human Target really isn't a rookie show either, and it really stinks that it probably isn't coming back. Also, Detroit 1-8-7 is one of my favorites and that has an even slimmer chance than Human Target of coming back.

Ian:

Brian,
Yes I made a mistake, sorry about that. I too am a big fan of Community. Human Target is hard to gage since it was a summer show. I'd say that and Detroit 1-8-7 are both goners.

Thanks for writing

---

New generation of new shows/Law & Order franchise declining
January 25, 2011

Comment from Cydlone26:


What's your opinion on tv shows that were big hits in the 70s and 80s being retooled for a 21st Century audience?

With Law & Order: Los Angeles being shelved and L/O: Criminal Intent going off the air, do you feel the franchise, as a whole, is slowly degrading? Do you see it expanding in the future, maybe even reviving the original, or will the Law & Order brand cease to exist in the near future?

As always, keep up the good work!

Originals who left: Burke, Izzie and George
Originals still on the show: Shephard, Meredith, Christina, Karev, Bailey and Chief Weber

I do love your website and visit it often. Thanks for all the hard work.

Ian:

Cydlone26,
I think the age of remakes has done more bad than good but I have enjoyed a few. Battlestar Galactica was great and I enjoy Hawaii 5-0 and Nikita but then there are also ones like Knight Rider and Bionic Woman... It just looks like the networks are running out of ideas when they constantly bring in remakes but some aren't so bad.

Law & Order is tricky, perhaps the trickiest question I've been asked in awhile. I do see it expanding, it's just a matter of when. I think the franchise needs a break. Currently there are four counting the two you mentioned, SVU, and then Law & Order UK if you count it. We've had a lot of exposure to L&O over the past twenty years and I think it could use a break. I think they should hold off on a new Law & Order for at least a few years though NBC probably won't.

---

New Shows
January 25, 2011

Comment from Kevin C.:


I have been recording a couple new shows on my DVR... Lights Out and Shameless. I had a chance to watch Shameless and thoroughly enjoy it but have not got around to Lights Out yet. How are these new shows fairing because I dont like to get into new shows that a network doesnt seem invested in only to have them cancel it. Also, last year the 101 aired a show called Underbelly: A tale of two cities...It was really good and wrapped up at the end of the season but I thought they were doing a spinoff of some sort..heard anything? If not I guess it belongs on the list.

Ian:

Kevin C.,
Both Light's Out and Shameless are pretty good and are pulling in good ratings. I think there will be another Underbelly but it doesn't qualify for the list for two reasons. Generally we only put American shows but even then it was a miniseries which don't go on the list.

---

Grey's Anatomy on Which Shows Should Be Canceled
January 09, 2011

Comment from Locke E:


I do agree with you that Grey's has run its course and should probably be retired or possible completely overhauled. This may just be nit picking but you cite one of the reasons it should be canceled as most of the originals have left. I don't know how you figure it but I say 3 original members have left and at least 6 remain depending on who you count. This is hardly most and many ensemble casts survive and prosper with these kinds of numbers.

Originals who left: Burke, Izzie and George
Originals still on the show: Shephard, Meredith, Christina, Karev, Bailey and Chief Weber

I do love your website and visit it often. Thanks for all the hard work.

Ian:

Locke,
You are correct. I meant to change that to "most of the interesting original cast members have left" which is still a statement up for debate but I started to really dislike the show when Burke left and stopped completely when George left. The show just doesn't flow without them. Thanks for the kind words.

---

Question
December 28, 2010

Comment from Jessica:


I have been researching, Google-ing and asking around but I have yet to get an answer to this hopefully you can help. There used to be a show on FX or TNT that played early weekday mornings back in like 2001 or 2002. It was about a group of people that got pushed back into prehistoric times where they came across this pretty blonde who had been living in the time already all alone. She dressed sort of female tarzanish and they were British scientist or something of that nature. They all lived in a huge tree house with an electric fence that would keep away dinosaurs. They kept trying to get back to their own time. Do you know what show I'm talking about?

Ian:

Jessica,
The show you're looking for is called Sir Arthur Conan Doyle's The Lost World. I was a huge fan of it when it aired from 1999-2002 in the syndication market and again on TNT early in the morning. It had a certain element of cheesiness but it was well acted and had good stories. I own the DVDs which can be picked up for around 15 a set if you buy them at the right time.

---

Pitchmen
December 23, 2010

Comment from Debbie:


What's happening with Pitchmen?

Ian:

Debbie,
Good question. Pitchmen to my knowledge has at least four unaired episodes. The show was yanked from Discovery's line-up two episodes into its second season. My guess is that the network has cancelled it presumably because they were unhappy with the new format since Billy Mays' death. I like Anthony Sullivan and the show but it was certainly missing something without Mays.

---

Answer for Gordon in Vermont
November 30, 2010

Comment from Dan:


Gordon in Vermont is talking about "Ichabod and Me"
http://en.wikipedia.org/wiki/Ichabod_and_Me

Ian:

Dan,
Thanks!

---

"Merlin" and "The Forgotten"
December 13, 2010

Comment from Vince:


Ian, What is the status of "Merlin" and "the forgotten."

Ian:

Vince,
The Forgotten was cancelled last year, the remaining episodes were shown in the summer. Merlin was renewed by the BBC. Merlin's new season has not aired in the US yet and the third season will be shown in January. If you are from across the pond or found an way to view the third season, the new one should be back in September barring any setbacks.

---

TNA Impact Wrestling show
November 30, 2010

Comment from Ed:


I'm an avid wrestling fan and also an avid fan of your site. The site has answered many of my questions and I enjoy reading the insights and analysis. Anyway, I was wondering since you seem to suggest that the WWE shows seem to help networks (which I would love to read more about) but I was wondering if you had any analysis about TNA Impact, the flagship program for TNA Wrestling, and its positive/negative impact (no pun intended) on Spike TV. I'm not sure if you've heard of it but many of the wrestlers there are former WWE wrestlers as well. Just curious. Thanks for all the hard work and I look forward to reading more good stuff!

Ian:

Ed,
I used to be a professional wrestling fan and definitely think that Impact helps Spike. I used to cover PW back in the day but I grew tired of it though I'll occasionally watch Impact or Raw if they're on my tivo.

The show could help Spike a lot more than it does now. Hulk Hogan and Easy E have been in the company for almost a year and ratings have barely improved. Aside from Kurt Angle and Ric Flair as a manager, all old WWE, WCW, and ECW wrestlers need to leave TNA. I hate Tommy Dreamer with a passion. Build the company around A.J. Styles, Samoa Joe, The Motor City Machine Guns, Beer Money, Matt Morgan, and Desmond Wolfe provided he comes back. They have talent and can pull better ratings, they just don't have exposure.

---

Help Please
November 20, 2010

Comment from Gordon in Vermont:


I give up! For years I have been tying to recall the name of a summer fill in TV show that I seem to recall was on in the late 60s. The opening scene showed a clock tower, The small town had a volunteer fire department with Olaf as the chief, he was normaly found sleeping in a chair at the station. A bachelor had moved into the small town with his two small kids. I think he was a newspaper man or perhaps a lawyer. Thanks, hope you can help.

Ian:

Gordon,
Sorry I don't know the show that you are talking about. Can any readers help out?

---

Answer to Chris M.
November 19, 2010

Comment from Ira S.:


I know the exact show Chris M. is talking about. I loved it as a kid and looked for it when it came out on DVD. It's called the Tomorrow People. The basic synopsis of the show was that The Tomorrow People operate out of a secret laboratory, The lab, built in an abandoned London Underground station. The team watches for new Tomorrow People "breaking out" to help them through the process and sometimes deal with attention from extraterrestrial species. They also have connections with the "Galactic Federation" which oversees the welfare of telepathic species throughout the galaxy. In addition to their psychic powers, they also use advanced technology such as the biological (called in the series "biotronic") computer TIM, which is capable of original thought, telepathy, and can augment their psychic powers. TIM also helps the Tomorrow People to teleport long distances, although they must be wearing a device installed into a belt or bracelet for this to work. I love your site and glad I could help.

Ian:

Ira,
Thanks!

---

The Good Guys
November 19, 2010

Comment from Samm:


Hey Ian, I can't find any news report about the official cancellation of The Good Guys. could you pass the link on to me?

Ian:

Samm,
The Good Guys is unique in that it technically is done with its first season. It has already aired 20 episodes. Since Fox has declined to order any new episodes and it is routinely beaten in the ratings by The CW, it is safe to say that The Good Guys is no more. I'm struggling to find an actual link that verifies its cancellation, but it is a foregone conclusion. I've been in this business long enough to know that this show has a 0% chance of coming back.

---

Tyler Perry
November 11, 2010

Comment from David G.:


What the heck is going on with the Tyler Perry shows on TBS? Are they done, and if not, why are they on hiatus for so long?

Ian:

David,
Neither Meet the Browns nor Tyler Perry's House of Payne have been cancelled. Meet the Browns was on yesterday actually. There are unaired episodes of both. Based on the airing schedule, we could see House of Payne back by next month.

---

Friday Night Lights
November 08, 2010

Comment from Kevin C.:


I had read on your list that one of my favorite shows..Friday Night Lights...was being cancelled so I removed it from my DVR. I recently saw it started a new season so I started watching it again. Are they just playing previously recorded episodes or did the 101 decide to keep the show with the newer characters? Also, I read that Running Wild was in danger which is a shame because it has a great cast and is funny as hell. I wish that the networks would learn their lesson after cancelling Arrested Development to give David Cross and Will Arnet a chance to build a steady following.

Ian:

Kevin C.,
Friday Night Lights is in its final season. Running Wilde is in danger. While I agree with you that it is very funny, there wasn't really a lesson to be learned with Arrested Development. It might be one of my favorite shows but it was hurting in the ratings for a long time. I didn't disagree with the cancellation though I would've liked to have seen it go to Showtime.

---

Caprica.... gone....
October 28, 2010

Comment from Steve H.:


LOS ANGELES (Hollywood Reporter) - Syfy has canceled its "Battlestar Galactica" spinoff "Caprica."

The move comes on the heels of the cable channel ordering a new spinoff pilot, titled "Blood & Chrome." It will burn off the remaining five unaired episodes of "Caprica" some time in the first quarter of 2011.

"Unfortunately, despite its obvious quality, Caprica has not been able to build the audience necessary to justify a second season," said Mark Stern, programming head at Syfy.

"Caprica" was well-regarded by critics, though some sci fi fans were frustrated with its pacing and terrestrial-bound setting. With "Blood & Chrome," Syfy hopes to launch a series that's more in line with the action-filled original series.

Ian:

Steve,
Thanks for the heads up, I didn't think much of Caprica.

---

Answer to Chris M.
October 01, 2010

Comment from State College:

After reading Chris M.'s question in your Ask Ian section I have a suggestion. There was a short lived series on Nickelodeon I remember growing up about a group of kids who had powers. The only reason I don't think it's 100% the right answer is because I believe the show was actually more like 3 made for tv movies or something like that. I can't remember the name of the show but one of the plots revolved around a southern plantation owner type creating a super deadly hybrid bee. (I know it's not much help but just some insight. Sorry if this isn't useful)

Ian:

State College,
Thanks for the potential clues.

---

Name of an old show
September 29, 2010

Comment from Chris M.:

I heard you were the man to talk to about lost and forgotten TV shows. I have a puzzler for you: It was a live action show about a small group of teens (British I think) that had some form of special powers. I know telekinesis was one of them but I'm not sure if they all had different abilities.

I think there was a scene where a kid was guessing what playing card was being held up by reading the card holder's mind.
I'm also pretty sure the kids were being hunted by some organization, possibly government.
My guess would be that it took place in the 80s but it could be early 90s as well.
It's not much to go on but any guesses would be appreciated as this has been driving me crazy for days.

Ian:

Chris,
I spent a pretty long time on this one and I couldn't figure it out. Mutant X has a very similar plot but the timeframe doesn't add up. Does anyone else know this show?

---

Comment from Gavin:

I can recall a particular episode of a daytime talk show that aired around 1995, but I cannot figure out exactly which talk show it was on. Looking back, it seems as though there were countless daytime talk shows in the 90's, and their raunchiness apparently skyrocketed over the course of the decade. In one portion of the episode an African-American guy is being confronted about the fact that he has 9 kids by multiple women. When the host asks why he has nine kids (when he is unable to support them), the guy responds "I dunno. I just leave it in, that's all." I think it was The Ricki Lake Show, but it may have been Sally Jesse Raphael, or perhaps another show. How would I go about finding out which show this is from?

Ian:

Gavin,
There's not much we can do. I'm not a huge daytime talk show guy. The only way we could help is if someone recognizes the segment you posted and e-mails us. Talk shows air five times a week and have many segments an episode.

Rich:

Try looking up the transcript companies that these shows use. You can probably find them in Google - and contact them. They might have this information.

---

Lawyer Show
September 09, 2010

Comment from Darren:

I am trying to think of the name of a lawyer type show. At the very end of the show, they showed how the person really died. Sometimes the lawyers got it right and sometimes they never. The defence lawyers would come up with their own spin and try and sway the jury, but we always found out for sure if it was right/wrong.

Ian:

Darren,
I'm almost positive that the show you are looking for is The Jury which aired on Fox in 2004. I was a fan even though it had a pretty short run.

---

Pet Peeve..about the CI channel
September 09, 2010

Comment from Marc:

Wondering if anyone else gets annoyed like I do. I work from home and leave the TV on in the background. I sometimes end up on the Crime and Investigation channel because I like the shows on it. However that channel likes to play snippets of its other shows during the commercials. Thing is they play the same handful of snippets from the same handful of shows over and over and over again. It gets so repetitive I have to change the channel and watch something else….

Ian:

Marc,
That's the problem with daytime TV. There are so many channels that advertising can sometimes be hard to sell, and it can be repetitive. That's why I got Tivo a few years ago.

---

Spike TV
September 04, 2010

Comment from Kevin C.:

Have you heard anything about spike tv's Blue Mountain State or Players being cancelled? Also, you mentioned that Louie would probably not be worth watching but you would give it a chance. If you did, what's the prognosis?

Ian:

Kevin,
Blue Mountain State was renewed, I think you can expect a January return. Haven't heard anything about Players. Spike TV is new to the scripted game so I don't really have a lot of experience with judging their renewals. If I was a betting man I'd say it's a goner.

Thanks for mentioning Louie. I will say that it's definitely an upgrade from Lucky Louie which was awful. But I'm still not sold on him. Louis C.K. is responsible for pretty much all of the creative behind Louie which is good and bad. He's a funny guy but he needs more to keep him in check. He gets his budget and then does whatever he wants with it. His show needs a showrunner that isn't him. Hope that answers your question.

---

Crossing Jordan
September 01, 2010

Comment from Daniel:

Hey Ian, whatever happened to Jill Hennessey in Crossing Jordan and the show?

Ian:

Daniel,
Crossing Jordan was cancelled in 2007 after six seasons. It was a decent performer for its first five years but six saw a big drop in viewers. The finale saw the cast trapped in a mountain awaiting rescue.

---

Sherri
August 28, 2010

Comment from Vicki:

I heard Lifetime cancelled Sherri Shepherd's show, "Sherri", after one season but they never formally announced it. It isn't on the "Hell" list so I was wondering if you'd heard anything. Apparently, she said something about the cancellation on The View months ago…

Thanks for the terrific website!

Ian:

Vicki,
Sorry for the late response I was on vacation. I don't think that there has been a formal cancellation but I do believe that it has been cancelled. Small cable networks like Lifetime aren't used to doing cancellations like the bigger networks are which means that they can often go unnoticed.

Rich:
"Sherri" hasn't been officially cancelled. The show performed fairly well for Lifetime and it is a network owned show - so keeping it going would benefit Lifetime for future DVD sales and that sort of thing.
---

Golden Palace
August 09, 2010

Comment from Sandy Price:

What about Golden Palace? I didn't see it on the lists. It is the attempted continuation of Golden Girls after Bea Arthurs departure. Any links you know where I can watch the 1 season that there was of it? Any info is appreciated.
Ian:

Sandy,
The Golden Palace is not on the list because it predates the List which was started in 1998. The Golden Palace has not been released on DVD yet despite a Golden Girls box set due out soon. I can't imagine why CBS hasn't put it out yet. It hasn't aired in syndication in quite some time. I can't recommend torrents as they are extremely dangerous to those who don't know how to use them and they are illegal. Youtube is probably the safest bet. You'll have to watch the episodes in separate clips and the quality isn't great but it's safe and it's all there. Hope that helps.

---

Law & Order: CI in trouble?
August 04, 2010

Comment from Cydlone:

What are your thoughts on Jeff Goldblum leaving Law & Order CI? Can the show survive without him or will the constant cast changes end another L&O franchise? By the way, thank you for mentioning me in your News section.
Ian:

Cydlone,
It definitely doesn't look good for CI. I really enjoyed Goldblum's tenure on the show, I found myself more interested in the series than I had been in a long time. There are two ideas about how Goldblum's departure will affect the franchise. The first is that USA views it as a cost cutting move and renews the show. The second is that they won't get an adequate replacement and cancel the show. USA is on a roll with its scripted show, Covert Affairs isn't Burn Notice, Royal Pains, or White Collar but it's doing fine. We saw USA cancel The Dead Zone and The 4400 when newer shows came on. Sure both were aging, more serious dramas but so is Criminal Intent. I would guess that it gets cancelled, though I was wrong about the original. Thanks for the thoughtful question and thanks for giving me that article idea last month.

---

Spike:
July 27, 2010

Comment from Captain Jorge:

Ian - I think you should look at some of the old shows from Spike TV that aired late at night, like Kenny Vs. Spenny, The Dudesons, Maximum Exposure, MXC, Ren And Stimpy, Slamball, etc. Those were some classic and historical shows that have been long since forgotten and I would just like for them to be added to your list. Tankyoo
Ian:

Jorge,
Thanks for writing in. I actually don't really have much to do with the List, Rich manages that part of the site. The list started with Seinfeld and would be nearly impossible to accurately backtrack without the help of another list (part of the reason I think TV Hell is such a great place). The Dudesons and Kenny vs. Spenny are still running but Maximum Exposure and MXC fall under our jurisdiction. Ren & Stimpy is a classic, but it ended 2 years before the list was started so we can't really add that one.

The yet to debut section Spotlight is meant to showcase classic shows that people may not have heard of or seen. The plan is to try and get some readers to contribute to it, let me know if you'd be interested in doing a paragraph or two on one of the shows you mentioned.

Rich:

I'll add "Maximum Exposure" and "MXC" soon. Thanks for the input!

---

Suggestion for Page Addition:
July 16, 2010

Comment from Mike in Duluth, GA:

I enjoy weekly visits to your site to see which of my favorite shows have been cancelled or to get a reminder of the shows I enjoyed years ago but have since forgotten.

Have you ever thought about adding a PICKED UP/RENEWED Page for series that were picked up for another season. especially those that ride the bubble. This would be a great addition as the information you post is always correct and some of the information on the interweb is not always as reliable.

Just a suggestion.

Ian:

Mike,
I usually try to cover that stuff in my Headlines section. I try to cover all the big ones and those that we miss often get answered either by me in the Ask Ian, or Rich in the mailbag. A section dedicated to that would be nice but I'm busy enough with my sections and Rich has The List and the general site upkeep. A two man gig can only go so far. Thanks for the suggestion.

---

Law & Order Revival?:
July 10, 2010

Comment from Cydlone:

What is your reaction to AMC possibly picking Law & Order? Good move or should it remain canceled?

Ian:

Cydlone,
I have my doubts about the rumors, though it does seem to be receiving a fair amount of press. As long as two of three stars that I consider most crucial to the show return (Sam Waterston, Jeremy Sisto, and Anthony Anderson). S. Epatha Merkerson had already announced her departure so that's one budget cut right there. The show runs on a surprisingly low budget of about 3 million, on par with AMC's Breaking Bad, and lower than Mad Men.

AMC had been on a tear with their new shows. This move gives them even more publicity. I don't think that Dick Wolf can argue with their success either. The move did wonders for Law & Order: CI and I think it can do so here.

Just a bit surprised that TNT didn't make more of an effort.

---

Leverage cancelled:
June 28, 2010

Comment from Angela:

Is it true? I hope not.

Ian:

Angela,
Leverage has not been cancelled. It just came back last week. Ratings are fine and I wouldn't expect a decision from TNT for a month or two. You don't have anything to worry about just yet at least.

---

can You enlighten me on some good TV shows:
June 19, 2010

Comment from Nic:

Hey how's it going? I was wondering if you had any TV show suggestions for me. I like Trailer Park Boys, Its Always Sunny in Philadelphia, Arested Development do you know of any shows like these that you think I might like?

Ian:

Nic,
You've found yourself a fairly small group of comedies that all lack laugh tracks here. I don't know what you've tried so here's some suggestions, The Office, Community, 30 Rock, Modern Family, Flight of the Conchords, Californication, and Summer Heights High are all comedies that I enjoy and are kind of like the shows you've mentioned. Also I would try Rescue Me, FX put It's Always Sunny in Philadelphia after it back in the early days. It's a drama but it's hilarious.

I'll post any suggestions that our readers have as well.

---

The show with the toilet salesman is "Still Standing":
June 18, 2010

Comment from Daniel:

The show with the toilet salesman is "Still Standing." It was on the CBS.

Ian:

Daniel,
Thanks a lot for your help.

---

"Wondering":
June 16, 2010

Comment from Bertha:

I have been trying to figure out the name of a show! It's driving me crazy, my friend was telling me about it and I just don't know. There is a mother, father, a rebellious daughter, a kind of nerdy son, and a small daughter. The father works in a store that sells toilets? She says it aired on the CW and on Lifetime if that helps. Hope you have an answer.

Ian:

Bertha,
Sorry I'm stumped on this one, although I will admit Lifetime is not my strong suit. I'm pretty sure this did not on on the CW either. I hope that one of our readers can figure this out and I'll post it on the Ask Ian page.

---

"What if?":
June 09, 2010

Comment from Kevin C.:

I was wondering if you have taken a look at any of the new summer shows and if you think any of them have promise? I have seen previews for a couple that I was thinking about checking out but I cant stand starting a show only to have it cancelled. One of those new shows is called The Gates and the other is starring Steve Buschemi on HBO I believe.

Ian:

Kevin C.,
For the most part summer shows get two seasons unless they bomb heavily. I'm a huge fan of the USA shows such as "Burn Notice", "Psych", "Royal Pains", and "In Plain Sight". If you haven't checked out any of them I highly recommend it. "Memphis Beat" is a new TNT show with Jason Lee that looks like it has promise. That starts June 22. "Haven" on SyFy which starts July 9th is also worth checking out. This year's summer line-up isn't jammed packed with new shows but TNT and USA have a lot of great programming. I love "Rescue Me" on FX but I don't recommend it unless you've been watching already. Stay clear of that new "Louie" show on FX and anything that airs on ABC this summer. Hope this helps.

---

"What if?":
June 08, 2010

Comment from Will S.:

Dear Ian, I have a "What if" for you! What if Jericho was never canceled, or, what if Jericho comes back for a third time?

Also, how can a show such as Flash Point, which had an average of 6ish million viewers get renewed, while Jericho which mustered nearly 10 million got canned? It doesn't seem to make sense to me.

Ian:

James,
Jericho will be on the next edition of What-if, thanks for suggesting it.

Flashpoint gets renewed for two reasons. One it's a Canadian import so CBS pays very little for it. CTV will produce it regardless of CBS' involvement so it's a nice pickup for CBS. The second explanation is that it's a summer show, which means that it has lower standards. Jericho had ten million during it's first season which made it a border show that CBS renewed because of fan support. When it returned with six million in the second season, it was a no brainer. I like Jericho and I own the DVDs but it's hard to fault CBS with it's decision. Thanks for writing.

---

"Criminal Minds":
June 02, 2010

Comment from James M.:

Love the website! I didn't see one of my favorite shows on any of the new network lineup's and I haven't seen it listed on the cancellation pages. What is the future of Criminal Minds?

Ian:

James,
Criminal Minds will be back. It's not on the network line-ups because I haven't done CBS coverage yet.

---

"Law & Order:
May 30, 2010

Comment from Cydlone26:

First off, I have to say the new design looks great.

With Law & Order officially off the air, my question is would you consider Law & Order: SVU the "Mother ship" of the franchise now since L&O was given that billing? BTW, kind of shocked you gave NBC slight praise for their Fall lineup. Keep up the good work, as always.

Ian:

Cydlone26,
Yes, I would call L&O: SVU the flagship show now that the original is gone. I think that SVU has been the better show for a long time now. I might be a little biased because I've loved John Munch ever since his days on Homicide: Life on the Street but the show as a whole has had a much better cast. Criminal Intent is still good and I actually enjoy Law & Order: UK. Target sells the DVDs in the US and it's quite good. As for NBC, I am mad at them but they're at least trying to fix the mess. I like Parenthood and I'm willing to give the new shows a shot. Thanks for the kind words, I always appreciate hearing from our readers.

---

"Steve Carrell leaving The Office:
May 29, 2010

Comment from CC:

Let me say that I love watching The Office, it is one of the few shows I keep up with. That said, if this is Steve Carrell's last season, please NBC give them a proper finale, and let the show ride into the sunset on a high note. To many networks try to get another season or two from a dying series, with its main characters leaving. The Office would not be nearly as appealing to me without Michael Scott making an ass of himself. Your thoughts?

Ian:

CC,
I agree completely. We've seen too many shows try to move on without their leads and fail completely. Dramas can occasionally get away with it but comedies can't. That 70's Show was mildly amusing after Topher Grace and Ashton Kutcher left but it was nothing like it used to be. 8 Simple Rules was nothing without John Ritter. I know the circumstances were terrible but they should not have tried to do it without him. I think they should wrap things up this year and have a cameo by Ricky Gervais, the creator of the British Office. Thanks for writing in.

---

"Lost write up?:
May 25, 2010

Comment from Iaszlo:

Let me say I enjoy your site. However, your article of the Lost finale was weak. You didn't say anything except you wouldn't say anything. The show Lost is something we will maybe never see again. You can't compare it with the shows you listed. Lost was a show that created many questions, but answered very few. I enjoyed the final episode until the last ten minutes. Believe me I am a man, but I had tears for most of the first two hours. The end however left me confused. In a way it kind of ruined it for me. Where the survivors dead this whole time? Where they really alive on the island, but dead in the sideways episodes. I don't know. What I think is they are alive after the crash and on the island, but the flash sideway is a place where there are dead and stuck until they reallize they need move on. That is my opinion. This show is one I can't really compare to many. The shows you listed where shows that I just was really ready to say goodbye to. A few shows I would like to list that I thought ended before their prime was the O.C. and Jericho. I know the O.C. couldn't really go on because the actors had become to old for the show. However, Jericho was an original show that was cut short. Anyway, I will be looking for your input on 24 in the coming days which didn't impress me. I am just at the point where I am not going to watch any new shows anymore. Networks kill shows now because they do not get the ratings they desire not because the show is good or bad. One good example is Cane on CBS a few years back. What do I know? Maybe, we need about ten more CSI's.

Ian:

Iaszlo,
Thanks for writing in. I never attempted to compare the Lost finale to the ones I listed, I merely included them as examples of finales that I was pleased with.

I chose to say nothing because I didn't let the finale ruin the whole show for me. I gave up trying to figure out that show years ago and I merely continued watching because I wished to see the ending. I'm rarely pleased with finales and I set my expectations so low that I can never be disappointed with what happens. You may not like that view but that is the belief that I have about finales.

You may be the first person to tell me The O.C. ended before it's prime. I've always felt that the show peaked in it's first season and was never the same again. I was happy to see it go. Jericho may have been cancelled before it's prime but the ratings were awful.

Networks have ALWAYS cancelled shows because of ratings, not quality, and that's the way it should be. If a show is doing so poorly that it's losing money why should the network take a loss to air it? There's nothing new about that.

---

"Bringing shows back to life":
May 20, 2010

Comment from Kevin C.:

Directv has a channel..the 101..which has made a habit of reviving cancelled shows or replaying them from their start to their conclusion..Is there any word on whether they will pick up any new shows. I love Flash Forward and was just finally starting to buy into the new characters on Scrubs when it got cancelled and think they would be excellent shows to pick up for a network like the 101. I didnt have a chance to watch Happy Town but maybe it would do ok as a new drama that didnt have a chance to develop if picked up by the 101 or FX. Also, is ABC leaving Flash Forward up in the air or wrapping it up properly.

Ian:

Kevin,
Flash Forward and Scrubs are two fairly expensive shows. Happy Town isn't quite as expensive but isn't cheap either. I don't think that 101 will pick up any of these. A lot of things fell into place for 101 to pick up Friday Night Lights. It had very strong support from critics as well as NBC executives and it's cast had very few known actors, not to mention most of the original cast has moved on. The experiment hasn't been considered a failure but I don't know if DirecTV plans to do it ever again. As for Flash Forward finale, I don't think it will be completely left up in the air but I wouldn't expect a complete finale.

---

"TV Show Question":
May 20, 2010

Comment from Roger:

There used to be a TV series about a small traveling carnival. I forget the name and what channel carried it but it was only on for a short time. I tried Google but I can only find the show carnivale which was on HBO.

Ian:

Roger,
This is a tough one. I was a huge fan of Carnivale and I was very annoyed when it was cancelled. It was cancelled right around the time I first joined TV Hell. I couldn't find anything either but I'll post this in the Ask Ian section and hopefully one of our readers will know the answer.

---

"Bring On The Brides":
May 16, 2010

Comment from Crystal G.:

My husband recently turned me on to this site and I think it's great. I am a HUGE fan of "bride" shows and have not seen any new episodes of most of my favorites in quite a while. So I was hoping you could tell me the status of the following: Bridezillas, Whose Wedding Is It Anyway?, Don't Tell The Bride, and My Fair Wedding with David Tutera. Thanks. PS.....the new look is fantastic!

Ian:

Crystal,
Bridezillas and My Fair Wedding return on June 6th, I don't have an answer for the other two. Thanks for the kind words and I'm glad you enjoy the new look. I'm still getting used to it.

---

"Kudos on the new look":
April 23, 2010

Comment from Darrell:

I have been lurking around here now for years and I come here at least once a week, this is the third generation of your site, for me at least, and it looks pretty sharp now, very professional. Good luck on the advertising spots as I know that's where the money is, I pass your link along to anyone who is looking and hope that it stays around for a long time.

Ian:

Darrell,
Thank you for the kind words. Rich has done an excellent job with the redesign. We hope to keep you and the rest of our readers informed with the happenings of TV for years to come.

Rich:

Thanks for the kind words! I'm still not 100% crazy about the look, but it's better. I'm hoping to bring someone on board who will really take the site to the next level, but that will take time. I'm also hoping that we can get some advertisers to help cover some costs and maybe even make a profit...

---

"24":
April 08, 2010

Comment from Jeff:

I noticed that when you listed 24 has cancelled, you had stated that it lasted 6 seasons. 24 lasted 8 seasons...I didn't know if it was a typo....but just wanted to let you know.

Ian:

Jeff,
Thanks for the correction. I have no ability to edit the List so corrections about it and any other issues regarding site upkeep should be sent to rich@tvhell.net

---

"Peacemakers":
April 06, 2010

Comment from Brandyn:

Rich was right, it was Peacemakers.

Ian:

Brandyn,
Thanks for writing in and letting us know. I've been on a bit of a cold streak for naming shows so thank you to Rich and our readers for getting my back.

---

"Supernatural":
April 05, 2010

Comment from Dbienus:

I had heard a rumor that the current season would be the last for Supernatural. Have you heard differently?

Ian:

Dbienus,
Supernatural was intended to run for five season when it first premiered. The CW gave it a renewal in February for a sixth season. I believe the current story arc will be wrapped up this season however. I don't know what the plans are for next year other than it will be back.

---

"Name of a show":
April 03, 2010

Comment from Karen K.:

Thanks for the site--I have a question. There was a show on Sci Fi channel I believe in the 90s. I can't remember the name & it is driving me crazy. It was a bout a man named Kane(cane) who was on the run for his wife's murder. He didn't do it Aliens did. They used Nostrodumas quatraines to help. It was cancelled and I never saw how it ended.

Ian:

Karen K.,
This is a tough one, Alien Nation comes to mind.

Rich:

It was called "First Wave" and ran from 1998 to 2001. on Sci-Fi. Here's the info: http://en.wikipedia.org/wiki/First_Wave_(TV_series)

---

"2003 show":
April 02, 2010

Comment from Brandyn:

I've been trying to remember a TV show I remember watching in the summer of 2003. I believe it was on cable. It was set in the west in the 1800s and I believe it was some sort of drama. It was set in a small town in California I think. If memory serves me correctly, I think it was an hour long show and I know it featured the town doctor in it, although the show wasn't about him. Any clues?

Ian:

Brandyn,
The Adventures of Brisco County Jr. comes to mind but I doubt that's it. Does anyone have ideas?

Rich:
Maybe "Peacemakers"? http://www.imdb.com/title/tt0353867/
---

"Cartoons":
April 02, 2010

Comment from Yanira:

What were the reasons for the cancellations of the old cartoons? Such as Rocko's Modern Life, Angry Beavers, Animaniacs, Pinky and the Brain, Ducktales, Invader Zim, etc.?

Ian:

Yanira,
You ask a very good, yet very tough question. Obviously there are multiple answers since you named shows from multiple networks. Disney generally has a policy of canceling shows after 65 episodes in order to keep their line-up fresh and to protect their shows from repetitive plotlines. Ducktales ran a 100 episodes but that was because of its immense popularity. I actually wrote an article about this in 06 for TV Hell but I'm not sure if its in the archives. Networks don't wish to become too dependent on one show and re-runs for cartoons have proven to be more successful than ones for live action programming. You can introduce a show, get it to 65 episodes and then cancel it because kids will probably still watch the re-runs. This allows for more money to be given to newer and cheaper projects. Hope this helps.

---

"Solitary":
April 02, 2010

Comment from Harry:

Any News on "Solitary" with the demise of FoxReality?

Ian:

Harry,
No, there has been no news on Solitary yet. Its season ended less than two weeks ago so it wouldn't be out of the norm to still be waiting on a verdict even if Fox Reality wasn't going under. Fox doesn't have the army of cable networks that NBC or CBS has so Fox may opt to let this one die with the network. I wouldn't be too shocked to see this one pop up on G4 or another obscure cable network. This is just speculation though.

---

"Old UPN Show":
April 02, 2010

Comment from Angie:

I'm sitting here stumped, there was a show around the years 1997-1999. It aired on the UPN network. It played on Saturdays right after Relic Hunter. It was about a plane that crashes into the Amazon jungle. One of the survivors is a boy who is taken in by an indian tribe. Would you know that name of the show? Thanks =]

Ian:

Angie,
This one is difficult because UPN aired a lot of first run syndication such as Relic Hunter on their network. I've done a basic search and Sir Arthur Conan Doyle's The Lost World (which is one of my favs and probably going in spotlight once that gets launched) is the only thing that resembles your description. I asked Rich to take a look at this and our readers will obviously help if we can't get it. I got a few e-mails for Yes Dear less than 24 hours after I couldn't get it. I'm sure we can find an answer.

Rich:

C. Thomas Howell starred in a show called "Amazon" which is the show that you're talking about. Here's the info: http://www.imdb.com/title/tt0205737/

---

"Name of a TV show":
March 29, 2010

Comment from Angela:

The name of the show Kate is looking for is Yes Dear.It is still on in syndication.

Ian:

Angela,
Thanks for the help.

---

"Deep End":
March 29, 2010

Comment from Bob:

Where has deep end disappeared to I thought it had some promise.

Ian:

Bob,
The Deep End has fallen off the deep end. Ratings weren't great to begin with and the show lost a lot of momentum. It ratings were comparable to a show on the CW by its seventh episode. Sorry.

---

"Name that show":
March 28, 2010

Comment from Kate:

There once was a show, husband and wife with kids allowing her sister and husband to live in a house out back, garage apartment perhaps. The live-ins were kind of loosers with bad judgment and bad parenting skills. I think the main character, male that owned the house performed as a Christian stand up comedian in true life. He had dark hair and maybe a slight southern accent. What the hell was the name of this show?

Thanks for listening, and keep up the good work!!!

Ian:

Kate,
Sorry I'm stumped on this one. We'll post your question on the site though and I'm sure on of our readers will know the answer.

---

"Sy-Fy":
March 26, 2010

Comment from Rob:

I absolutely concur with what you are saying about Sy-Fy. I can't say there is one show (other than Ghost Hunters) that I look forward to seeing on their channel. Which is tough, considering I am a huge fan of all things sci-fi. I think the best sci-fi programming available is currently found between the CW and BBC America (have you checked out "Survivors"?). I used to look forward to Friday nights for Sy-Fy's originals, but now it is just a filler when nothing else is on.
I believe one of the downfalls of the "Star Trek" genre on TV was that it was on non-stop for 18 years ('87-'05). No one was watching in the end because it had become old and tired no matter how you packaged it. "Star Trek The Next Generation" did well because of the 20 year gap between series. All "Star Trek" fans were ready for a new series. Sy-Fy needs to learn from this and quit trying to repackage "Stargate" and "Battlestar". We may want to see these again, but not right now. Sy-Fy would do well to find something new, but tying in events relevant to today and still sci-fi. I believe "Eureka" and "Wharehouse" could be a solid base, "Eureka" being a crossover to bring in new fans (I like the "Andy Griffith meets the X-Files" idea) and "Wharehouse" could still be that flagship show. If not, they are still a good base, just need a homerun hitter to make Sy-Fy must see again.

Thanks for listening, and keep up the good work!!!

Ian:

Rob,
Thanks for the kind words. You are right BBC America has had some great shows lately, Primeval, Torchwood, Doctor Who just to name a few. Supernatural has been fun but I wouldn't really call The CW a place to find great Sci-fi.

Thanks for the kind words. You are right BBC America has had some great shows lately, Primeval, Torchwood, Doctor Who just to name a few. Supernatural has been fun but I wouldn't really call The CW a place to find great Sci-fi.
Overexposure of the Star Trek brand ultimately lead to its downfall and Battlestar and Stargate are suffering from the same thing. I think they should stick to the DVD movies which I've enjoyed. Warehouse 13 could be a hit but SyFy needs to promote it more.

---

"Fox Reality Channel":
March 26, 2010

Comment from Cydlone26:

Not sure if you're aware, but Fox Reality Channel is going off the air March 29th. What is your opinion on the channel going belly up?

Ian:

Cydlone26,
I've never been a fan of genre specific networks as a whole. FRC had some momentum at first but reality TV is not great for re-runs with the one really exception of Cops. We saw FX try to put reruns of Fear Factor into its line-up and that didn't last long. I'm not too surprised this one didn't last either.

---

Name of a show.":
March 25, 2010

Comment from Kevin C.:

Is Better off Ted being cancelled? As for cancelled shows people may not have watched but were well worth it i would suggest Over There, a show about our troops in this current war that had one season on FX. Also.. I really enjoyed The Black Donnelys a couple years ago and wished it would have been given a longer look.

Ian:

Kevin C.,
Better off Ted has not been officially cancelled but I would not expect to see it back next year. Ratings were terrible. Thanks for the suggestions I have seen both of those and I will take them into consideration once the site gets the revamp that we are currently in the process of doing. Thanks.

---

Name of a show.":
March 05, 2010

Comment from Adrienne:

Hi – Can you tell me if NUMBERS on CBS was cancelled? I saw something about a couple of the cast members being in a new pilot but I don't see it on your list

Ian:

Adrienne,
No official word yet. I wouldn't count on it returning though.

---

Numbers.":
March 05, 2010

Comment from Matt:

Ian... great site!

I was wondering if you could tell me the name of a show/pilot that aired on the sci-fi channel in the mid-2000s. It was about a group of astronauts that had seen an event that ended the world, and had simultaneously sent them back in time (either three months, or three years). The group then has to decide to tell the populous, or find a way to stop it from happening. I'm pretty sure the title starts with an 'A', but I haven't been able to figure it out.

Ian:

Matt,
Odyssey 5 matches your description perfectly, though it aired first run on Showtime. It lasted one fifteen episode season. I have the complete series DVD, it's a pretty good show and it's not too expensive anymore.

---

Response to Bill about "Canceled Show from 6 years ago":
March 04, 2010

Comment from Marc:

Pretty sure he's talking about "My big fat obnoxious boss" It was an Apprentice Spoof that had contestants competing for a fake job. They were monitored and voted on by a mystery person. At the end it was revealed the mystery person was actually a monkey spinning a wheel.

Ian:

Marc,
Thanks for the help. I'm not much of a reality guy though American Idol and The Apprentice are family favorites. I do remember this one (I believe there was a scene was they has to copy papers while being shot with a paintball gun), I had forgotten about the mystery guy.

---

What I'm watching:
March 04, 2010

Comment from Rob:

You wanted to know what we are watching. Well, most of mine are the sci-fi / fantasy shows that are available. Finishing Lost this year, watching Supernatural and Smallville. For action I watch Burn Notice and 24. I like a lot of the cable shows like Breaking Bad, Sons of Anarchy, and Rescue me.

I do wish the networks would give more time to their new programming. I think cutting things off after three episodes is a bit extreme. That's not even enough time to identify with the charachters.

Finally, in your article about the cable networks, you mentioned that Sy-Fy doesn't have a flagship program. That's not entirely true. They do have Ghosthunters, which has become a franchise for them. But I get your point about having a strong fictional program to lead the network. They are certainly lacking I think.

Just a few thoughts,
Thanks,
Rob

Ian:

Rob,
Thanks for writing in, I like your list a lot. You bring up a good point about how the networks treat their new shows. Three is extreme, however its often been the case that if a show can't develop an audience after six or seven episodes it never will.

You're right about Ghost Hunters being a franchise but I still wouldn't call it the flagship show. It's been around quite awhile but it hasn't really been embraced by the executives at SYFY as their lead program. Its ratings are solid but SYFY needs a Stargate SG-1 or Battlestar Galactica to lead the scripted side. Stargate Universe and Caprica are not those shows. Warehouse 13 could be big for them but it could use some more exposure.

---

Cancelled shows:
March 04, 2010

Comment from mctony75:

Heres a few that were cancelled not sure if they are obscure enough.

Comedy
The Job
TV Fun House
Undeclared

Science Fiction:
Strange World aired on ABC the Scifi Channel (if you know how I could get a copy that would be great) This actually ended with a finale that tied up most of the loose ends.

Drama:
Freaks And Geeks
Drive
Alias (first two seasons)

Hope thats good. I really enjoy your column

Ian:

mctony75,
Thanks, there's a bunch of good ones in here. My initial plan for TV Hell Spotlight was for people to write their own descriptions but I'll handle this once the section gets created.

There's a couple torrents for Strange World online but those can be dangerous (and illegal). tvshowsondvd.com is a website that is dedicated to bringing all shows to dvd. You can vote for it to be released there. They've ghad great success.

---

Cancelled TV show around 6 yrs ago:
March 03, 2010

Comment from Bill:

Ian, there was a short lived reality show with men and women competing against eachother; I think for a job or maybe it was just money. somebody or some thing was watching the contestants on a tv and would determine who was kept and who was kicked off the show. You never saw who or what was watching the tv. the show's contestants would sometimes be on the streets in dangerous conditions trying to prove themselves as worthy to stay on the show. I think they were trying to sell things. they'd periodically meet around a big wooden table whilst being watched by this mystery person or thing. I say thing because i always jokingly wondered if it was a monkey that was making mindless decisions as to who would stay or be kicked off. Any clue?

Ian:

Dave,
I honestly have no clue. It sounded like an Apprentice rip-off but I looked through all those knockoffs and came up empty. Does anyone else know?

---

"Janice Dickinson Modeling Agency":
February 26, 2010

Comment from Dave G in NJ:

Wondering if you can shed some light on the status of a few shows for me. What's up with The Janice Dissension Modeling Agency, Wife Swap, and especially the Boondocks.

Ian:

Dave,
Janice Dickinson Modeling Agency is finished. The show was pretty low budget though so starting it up again isn't completely out of the question, but is not likely. Same goes for Wife Swap but ABC has aired is sporadically for six years. I could see it popping out in the summer maybe. The Boondocks is set to return in early May. The show takes a long time to make which explains the long gaps in seasons. The show is one of the few to air on Adult Swim that isn't made by Williams Street Studios, this might have something to do with the delay.

---

"Help?":
February 25, 2010

Comment from Fashion Court:

Hi, I'm wondering if you can help me figure out the name of a tv show..its literally been haunting me for a few years now lol. It was a summer series that aired after july 15 (how I can remember this and not the title I have no clue). I'm fairly certain it was on from anywhere from 2000-2004. It lasted one season. It was like this teen boy who told you about his life..he had a teen sister who just found out she was pregnant and his mother found out that she was pregnant as well. The sister didn't want to keep her baby but she does after the mother loses her baby in a car accident (I believe she hit into a tree). It is literally driving me nuts lol.. I remember soo many scenes but I can't remember a title or even find an imdb page. I hope you can help me out :) thanks!

Ian:

Fashion Court,
Sorry, I've come up empty with my research. TV Hell has a lot of readers who have helped out in the past. If anyone knows please send the answer to ian@tvhell.net and I'll post it on the Ask Ian page.

Angela:

Hi Ian,
I think the show Fashion Court is looking for is Life As We Know It.Great website-Keep up the good work.

---

"Name of a TV show":
February 17, 2010

Comment from q.m.f.:

Do you remember TGIF's back in the mid-90s on ABC? (of course you do!) I remember there was this show that came after Family Matters and possibly Step-by-Step, it was about a bunch of kids with no parents of African-descent living in a house as a family. It was essentially the sitcom version of Party of Five. The opening credits had a bulldog "skateboarding". This show was very very short-lived, I don't think anybody even saw it. Do you know what show I am referring to?

Thanks a bunch! :)

Teenager at heart,
q. m. f.

Ian:

q. m. f.,
The show you're looking for is called "On Our Own".

---

"Help!":
February 11, 2010

Comment from Michelle:

Hi, This is all I have been thinking about, and have spent hours trying to find out what the heck the name of the show is! I came across your website, and how much fun I have had reminiscing about some of the good ole' shows!!!

Anyway, there was a guy (Mr. someone) who would help people, and then they would either owe them a million dollars or a favor! Of course he would revisit them for the favor!!!!

What is the name of the movie???? I would think it was canceled somewhere between 1998 and 2000???

Thanks a million!!!!

Ian:

Michelle,
The show you're looking for is called Vengeance Unlimited.

---

"Thank You":
February 11, 2010

Comment from Anna:

I want to thank you so much for finding out the name of the program I couldn't find. It has bugged me for years, and no one seemed to ever have heard of it except me. I was really beginning to think I was the only viewer, again thanks a lot.

Ian:

Anna,
You're very welcome, glad we could help.

---

"Please help me remember the name of this TV show.":
February 11, 2010

Comment from Michelle:

Ian...there is a tv show that has been canceled for quite some time and i am erking to remember the name of it. What I can remember about it is that there were three main guys as the leads and it was a comedy show. I think it was on mtv, but i am not sure. I remember one episode where one of the guys went thru a corn maze, and another episode where one of the main characters walked in on his girlfriend or wife...i cant remember...anyways, he walked in on her having sex with the killer whale from sea world. And I also remember that one of the guys was white and another was arabian or something. And I think there was another white guy but i am not 100% sure on that one.

Ian:

Michelle,
The show you're looking for is Human Giant.

---

"Anyone know the answer?":
February 07, 2010

Comment from Cydlone:

Answer to this: "I would like to know if you could tell me the name of a series that I remember but no one I have asked has heard of. The beginning was a man, wife and child were in a restaurant, the man went to the bathroom, when he came out his wife was gone and no one remembered them or him. Strange people lived in his house, and no one knew him where he worked. This went on for several weeks as he tried to get his life back. I remember it was getting to a point in the plot that he was discovering part of the cover up, then it went off the air. I don't remember what network it was on but it was somewhere in the era of Milennium, Brimstone, and American Gothic. Thanks a lot if you can help."

I'm fairly sure this show is Nowhere Man:
http://www.tv.com/nowhere-man/show/2102/summary.html?tag=page_nav;subtabs;summary

Ian:

tlkpubink,
Thanks so much for your help. E-mails have skyrocketed lately (keep them coming, we love them) and sometimes we don't have the time to find them all. Good to see guys like you step in and help us out.

---

"Nowhere Man":
February 07, 2010

Comment from Dan:

The sci-fi show Anna was asking about was called "Nowhere Man." It was about a man whose life disappeared while he was in the bathroom. It was on UPN in 1995.

Ian:

Cydlone,
Thanks so much for your help. We really appreciate the input and help from everyone!

---

"Tv Hell, cancelled tv show":
February 07, 2010

Comment from Craig:

I am looking for the name of a show that aired for maybe one season and was then cancelled. Here is all of the information that I have on the show... can you please tell me the name of the show? Setting: NYC ? in the 1960's? Style: Retro - flash back, like The Wonder Years. Type: Comedy, Station: Fox Time: After The Simpsons?

Premise: A boy looks back on his life as a kid (12 years old?). Father, Mother, Siblings, etc.

There was one episode where the mom and dad went to a jazz bar and they got a contact high. I think the mom said something like "its like they're playing it and I'm hearing it"

Any help would be appreciated.

Ian:

Craig,
Oliver Beene is the show you're looking for. Thanks a lot for the thorough description I actually got this one without even really thinking.

---

"Heroes":
February 05, 2010

Comment from Cydlone:

Thank you for answering my last question. I found your answer to be well put. Sticking with the theme of NBC, how do you feel about the future of Heroes? Do you think the show still has gas in the tank or will it soon be another number in TV Hell? Keep up the good work!

Ian:

Cydlone,
I think Heroes will be renewed but if I had my way I would've cancelled it last year. Last season was terrible and it took a very, very bad dive in the ratings. It has no gas left and NBC should save their budget and cancel it. The show was never the same after the writer's strike.

---

"TV show that absolutely no body knows about":
February 05, 2010

Comment from Brooke:

Me and my Mom have been trying to figure out the name of this TV show that was canceled a long time ago. It was about the Devil's daughter who I don't really know what happened but some how she was living with a regular family and she didn't really know who she was. Seriously, I need to know what show this was. It's driving me CRAZY!!

Ian:

Brooke,
Somebody asked out this show last month. The show you are looking for is called Point Pleasant.

---

"Ask Ian response":
February 05, 2010

Comment from Greg:

Love the site, and visit often. I was reading through the Ask Ian archive and found a question from Ed dated 12/18/2009: "I'm trying to remember the name of a show which I believe lasted just one season somewhere between 1995 and 1998. It was about a man who got revenge and restitution on criminals on behalf of their victims. He did it in legal and clever ways. It starred a large, gloomy kind of man. Any ideas? Thanks."

I think the show Ed is referring to was called "Vengeance Unlimited", and starred Michael Madsen. It made it through 9 episodes in 1998.

Keep up the good work!

Ian:

Greg,
Great catch. Tvhell is a two man gig and sometimes we can't remember every show. We value our readers and we're grateful that you took the time to help us out. Thanks.

---

"Trying to find sitcom":
February 01, 2010

Comment from Marty:

I have been trying to find the show "Amazing Grace" or "Saving Grace" or something like that. Fortyish single mom with 10 yr old redhead daughter. She's attempting to get back into dating but seems like the neighbor is the only one interested and they are friends.

She was apparently cancelled for being an alcoholic or something related. I just fell in love with her and the show was great I thought. I can't place the year. Searched many times. Seems back 10 years approx. Any Ideas?

Ian:

Marty,
Grace Under Fire starred comedienne Brett Butler who had problems with depression and drugs in her real life - The show ran on ABC from 1993 to 1998. Here's some more info on Grace Under Fire: http://en.wikipedia.org/wiki/Grace_Under_Fire

---

"Show no one remembers":
January 28, 2010

Comment from Anna:

I would like to know if you could tell me the name of a series that I remember but no one I have asked has heard of. The beginning was a man, wife and child were in a restaurant, the man went to the bathroom, when he came out his wife was gone and no one remembered them or him. Strange people lived in his house, and no one knew him where he worked. This went on for several weeks as he tried to get his life back. I remember it was getting to a point in the plot that he was discovering part of the cover up, then it went off the air. I don't remember what network it was on but it was somewhere in the era of Milennium, Brimstone, and American Gothic. Thanks a lot if you can help.

Ian:

Anna,
I'm generally pretty good with sci-fi shows but I can't seem to track this one. Anyone know the answer?

---

"Dollhouse":
January 19, 2010

Comment from Nny:

Do you think if DollHouse was on Syfy it wouldd of lasted longer?

Ian:

Nny,
You ask a very good question. The simple answer is yes but there's more to it. It's unlikely that Dollhouse would've had as big a budget on SyFy so it's hard to tell if the quality would've been the same. That being said, Joss Whedon has never had a show that wasn't cancelled (Buffy got the axe in season 5 only to come back on UPN.) If the budget was right it could've been a big hit on Syfy though.

---

"Info on a show":
January 17, 2010

Comment from Mike:

I love your site, so many good (and bad!) shows I totally had forgotten about. My wife and I were watching Courtney Cox's new show 'Cougartown' and my wife swears that one of her boyfriends is from a cancelled show. Problem is we can't remember the name. The premise was two friends were framed for bombing a museum during a prank, and were chased all around the country in a huge coverup. It was on for one season, and I know I was able to read the script for the second season online, but it was never picked up. Can you please help!

Ian:

Mike,
This was a tough one to track, I don't even really remember it airing at all. It's called Traveler. It aired on ABC in the summer of 2007.

---

"Cancelled TNT show":
January 15, 2010

Comment from jklanke:

A show I believe was on TNT (maybe USA) that I thought was called Nitro (not wrestling) based on virtual reality games played to keep characters in the game or something. Almost a decade looking now and no one knows the name or how to find it. You seem to know a lot, how about this one?

Ian:

jklanke,
I think the show you're looking for is called Deadly Games. It aired on UPN in 1995 and fits the description you provided. That was the only live action one I could think of, if it was animated I could widen my search so let me know. Cable television is my specialty and it definitely did not air first run on TNT or USA.

---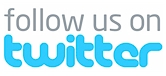 ---
©1998-2019 TV Hell.net